A ban on TikTok will set a really bad long-term precedent, says Zuckerberg
The Facebook CEO acknowledged the security concerns with the app but said that he was worried about the long-term impact this current matter might have on other countries.
07 Aug 2020, 12:22 PM IST
in news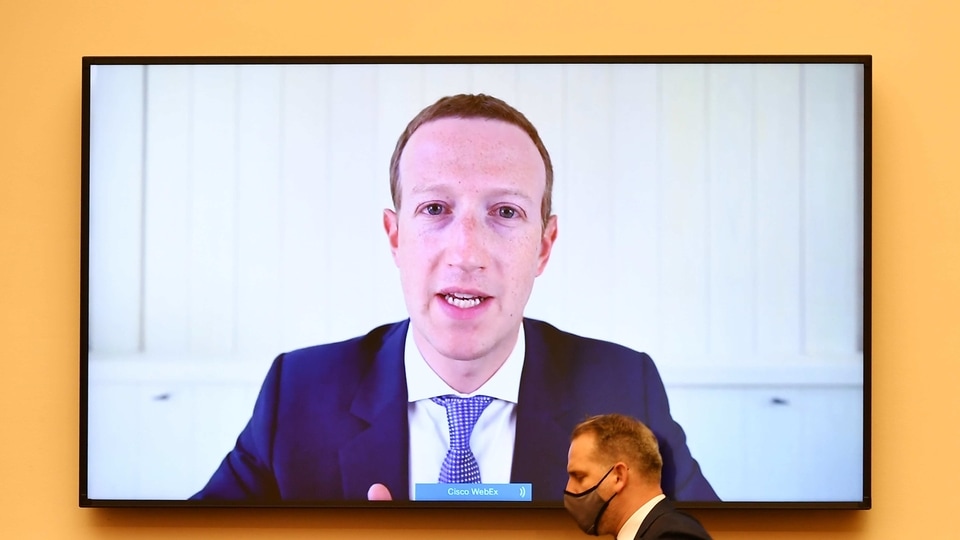 Facebook CEO Mark Zuckerberg is of the opinion that any non-native app with access to a lot of people's data that follows the rules of another country should raise valid national security concerns. Particularly when the app belongs to and is controlled by another country that's directly competing with your country.
However, he also thinks that banning TikTok in the US would set a really bad long-term precedent and that's what he told his employees while speaking at Facebook's all-hands meeting where he was asked about TikTok and the current issue it is facing in the US.
US President Donald Trump has threatened to ban the app form the country unless an Amercian company buys it. Facebook employees were interested to find out if their company had any interest in acquiring TikTok, an app that Zuckerberg has previously identified as a competitor.
Zuckerberg told employees that he doesn't comment on Facebook's merger and acquisition strategies during company-wide meetings but he acknowledged TikTok's current 'extraordinary circumstances'.
It's not surprising that Facebook employees wanted to know about this since Facebook has been known for acquiring companies and apps they consider competition. The best example of this is - Instagram.
Zuckerberg told his employees that he feels that this whole deal with TikTok needs to be handled with utmost care and gravity, no matter what the solution is and that he is really worried about the long-term consequences this whole matter could have on other countries.
The deal between ByteDance and Microsoft has to conclude before September 15 if it must come through since that is the date of the ban that has been proposed by the Trump administration.
The Facebook CEO said that TikTok and ByteDance were being hit now and alluded to the idea that a Facebook product could also become the target of another country later. He, however, did think there was some validity in the security concerns that an app like TikTok can raise.
Zuckerberg's comments come after Facebook had almost given up any hope of bringing the world's largest social network to the world's most populous country - China. Zuckerberg has spent years trying to woo President Xi Jinping and the Chinese government to let Facebook in.
Those attempts finally stopped when Zuckerberg decided to cast his company as an Amercian success story to fight off regulators.
Facebook just launched its TikTok clone Reels and it went live in the US on Wednesday. With Reels, the company is hoping to fill up the space that has been vacated in countries like India where TikTok has been banned. More space opens up if the US bans the ByteDance-owned app too.
However, Zuckerberg told employees that banning the app would only be 'moderately beneficial' to Facebook. He acknowledged that while many people have been saying that a ban on TikTok will help Facebook, he thinks his company will only benefit from this in a very narrow sense.
TikTok is a competitor for Facebook and engagement might go up if the app gets banned, it will also make it easier for Reels to roll out - but that's only going to work for a short while. You don't run a company for a short while, Zuckerberg pointed out.
Zuckerberg's currents comments are at odds with the company's pasty statements made during the House Judiciary Committee meeting hearing in July last year where a Facebook representative said that TikTok was one of their main competitors.
At that time, Facebook's head of global policy development Matt Perault had said that they have competitors around the world, particularly in China with companies like WeChat and TikTok.
In the recent hearing with the US Congress Zuckerberg acknowledged that TikTok was the reason why Facebook did not have a monopoly on social networking.
Speaking at the hearing, Zuckerberg said in his opening remarks that iMessage was the most popular messaging service in the US, TikTok was the fastest growing app, the largest ads platform is Google, the largest growing ads platform is Amazon and the most popular app for videos is YouTube.
In this case, Zuckerberg was just trying to drive home the idea that as far as Facebook was concerned, there was no monopoly.