ACT Fibernet upgrades speed, data limits of select broadband plans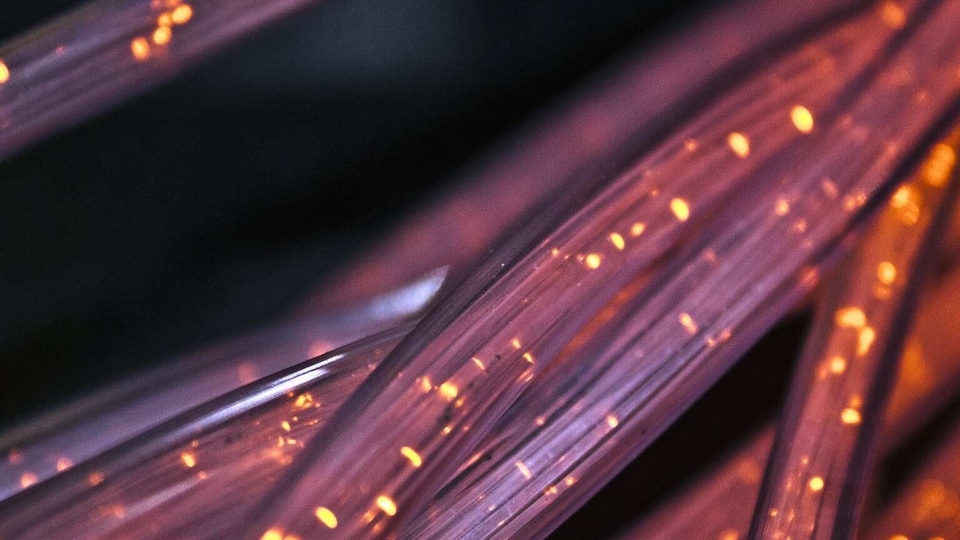 ACT Fibernet has upgraded several broadband plans. Check full details here.
ACT Fibernet on Thursday said it had upgraded speed and data limits for its existing fixed term broadband users in Hyderabad and Tamil Nadu.
In Hyderabad, ACT Fibernet is now offering unlimited data with A-Max 1325 and Incredible 1999 plans. The two schemes offer 300Mbps and 400Mbps speeds, respectively. The company has upgraded the data from 300GB FUP to 500GB FUP on the A-Max 500 plan. The A-Max 700 plan now offers 1000GB FUP data, up from 500GB FUP. This plan also has a revised speed from 50Mbps to 75Mbps. The A-Max 1075 plan now offers 150Mbps speed, up from 125Mbps speed.
In Chennai, ACT Fibernet is offering a new ACT Starter plan which entails 40Mbps speed and unlimited FUP. The ACT Basic plan has been upgraded to 75Mbps from 60Mbps. The price of the plan has remained unchanged.
ACT Fibernet said it had revamped all the plans in Coimbatore. The ACT Basic plan has been upgraded from 500 GB FUP to 1000 GB FUP, and 40 Mbps to 50 Mbps speed. ACT Rush has been upgraded from 1000 GB FUP to 1500 GB FUP with 100 Mbps speed.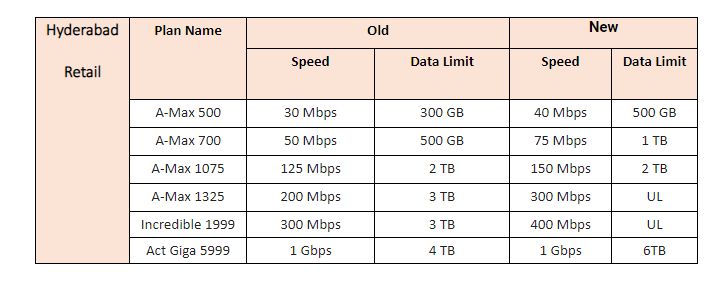 The ACT Sprint plan has been revised from 1500 GB FUP to 2000 GB FUP, and 150 Mbps to 200 Mbps speed and ACT Race has been upgraded from 2000 GB FUP to 2500 GB FUP, and 175Mbps to 250Mbps speed.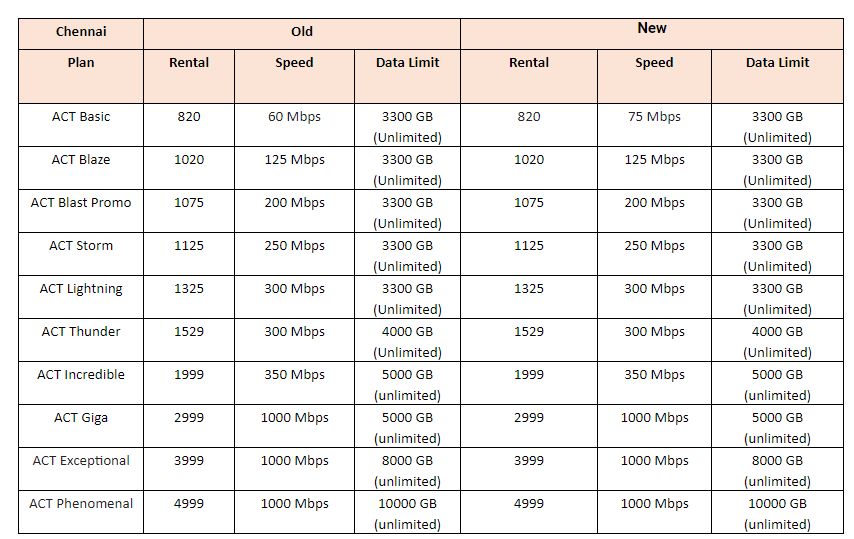 Similarly, ACT Zoom has been upgraded from 2500 GB FUP to 3300 GB FUP, and 200 Mbps to 250 Mbps speed and ACT Bolt has been increased to 3300 GB FUP from 3000 GB FUP and 250 Mbps to 300 Mbps speed.
For ACT users in Madurai, it has upgraded its ACT Silver and ACT Gold plans. The Silver plan now offers 1000GB FUP, up from 500GB. The speed has been increased to 75Mbps from 50Mbps. The Gold plan now offers 2000GB FUP, up from 1000GB. Users now get 150Mbps of speed instead of 150Mbps.