Google-Jio partnership explained in 5 points
Google and Reliance Jio announced its new partnership which involves working on a new entry-level phone based on a customised OS as well.
15 Jul 2020, 05:27 PM IST
in news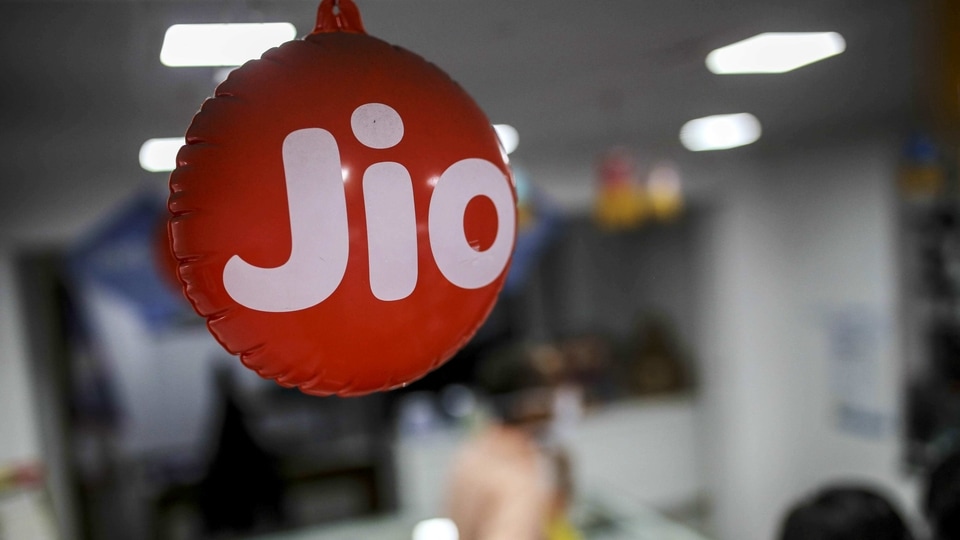 Reliance Jio today announced Google as its latest investor and partner at the RIL AGM earlier today. Google will not only invest in Reliance's digital arm 'Jio Platforms' but work with the company on a new phone as well.
Google is the latest company to invest in Jio Platforms joining the likes of other popular tech names like Facebook, Intel and Qualcomm. Google CEO Sundar Pichai also made a virtual appearance at the event talking about the company's partnership with Jio. We take a look at the Google-Jio partnership and highlight its key points.
Jio Platforms investment
Everyone's well aware of the recent spree of investments in Jio Platforms. Jio announced today that Google will invest ₹33,737 crore for a 7.73% equity stake in Jio Platforms. This also brings the total investment in Jio Platforms to ₹1,52,056 crore.
ALSO READ: Top announcements from Reliance's AGM 2020
Google for India fund
Google's investment in Jio Platforms is actually a part of the Google for India fund announced this Monday. Google said it will invest ₹75,000 crore as part of its Google for India Digitization Fund. The Jio Platforms investment is the first part of this investment by Google.
New affordable smartphone
Delving further into this investment is Google and Jio working together on an entry-level smartphone with Android optimisations and the Play Store as well. Jio already dominates the feature phone market with its Jio Phone and Jio Phone 2 smart feature phones.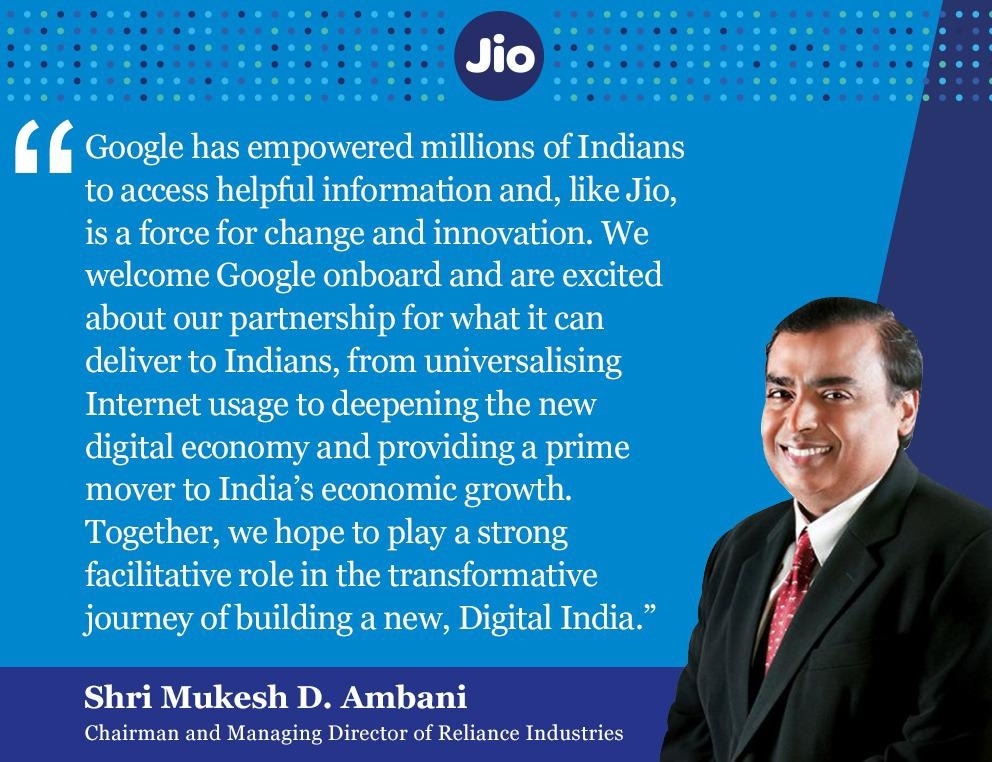 Customised Android OS
This low-cost smartphone will run on a customised Android OS that both companies will work on together. There will be optimisations in the Google Play Store as well for this smartphone. Google currently offers Android Go which is a lighter version of the OS for entry-level phones. It also has lightweight Android Go apps. The new Android-based OS is expected to have more optimised features for Indian users.
Not the first partnership
This is the first official Google-Jio partnership but the two companies have been linked together before. JioPhone runs on the Google-backed KaiOS which helped bring apps like YouTube, Google Maps and even WhatsApp and Facebook. These apps on a non-smartphone along with 4G support helped propel the JioPhone adoption in India.