GoPro Hero 9 Black review: Action camera on steroids
With Hero 9 Black, GoPro is trying to keep the action camera more versatile and suited for vloggers. Although the number of features has increased, so has the price.
Updated on 13 Dec 2020, 05:10 PM IST
in wearables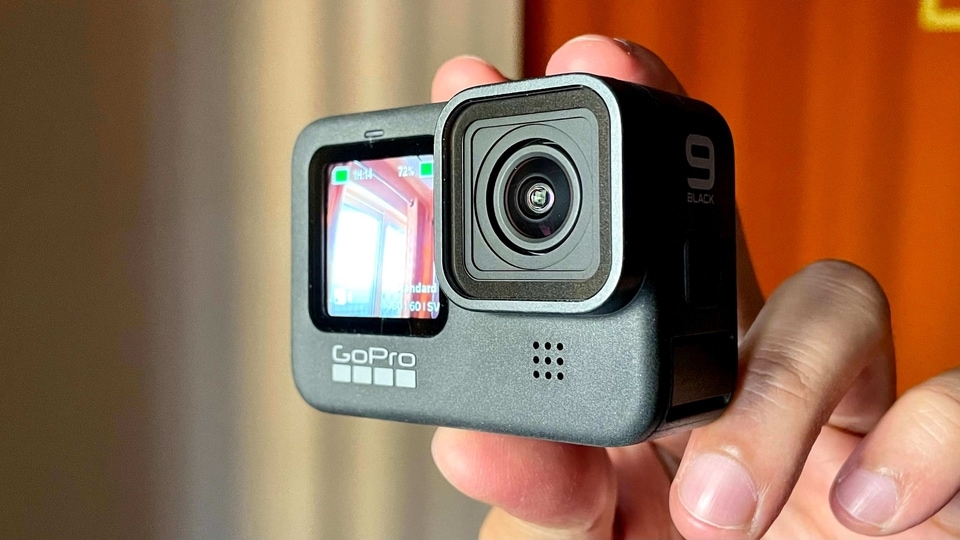 GoPro cameras have been one of the most versatile ones in the industry. There's almost a zero chance of mentioning 'action cameras' without 'GoPro' being a part of the chat and the fact that with each year these cams get better and more powerful, just proves their worth. With Hero 9 Black, the firm is trying to do the same. There are more features than before and so is the price.
The highlight this time is the inclusion of two colour screens. While all of this sounds nice and something that all traveller vloggers should have, what might make them think twice is the price, which also increases every year. The Hero 9 Black is available at ₹49,500 in India and considering that price is a major factor for a product here, things do get interesting for the Hero 9 Black.
We were able to use this action camera in different situations while travelling recently. If you are a traveller and love to shoot while you're on the move, here's what we have to tell you.
Design and displays
GoPro is going with the 'bigger is better' theory when it comes to Hero 9 Black. The action camera has a bigger main screen, a completely new colour display at the front and an overall larger body, all of which results in a heavier product. If you are coming from Hero 7 or older, you will definitely feel the difference. However, it's not something that will bother you a lot. The good part is that GoPro has stuck with the familiar design and is not alienating its fans.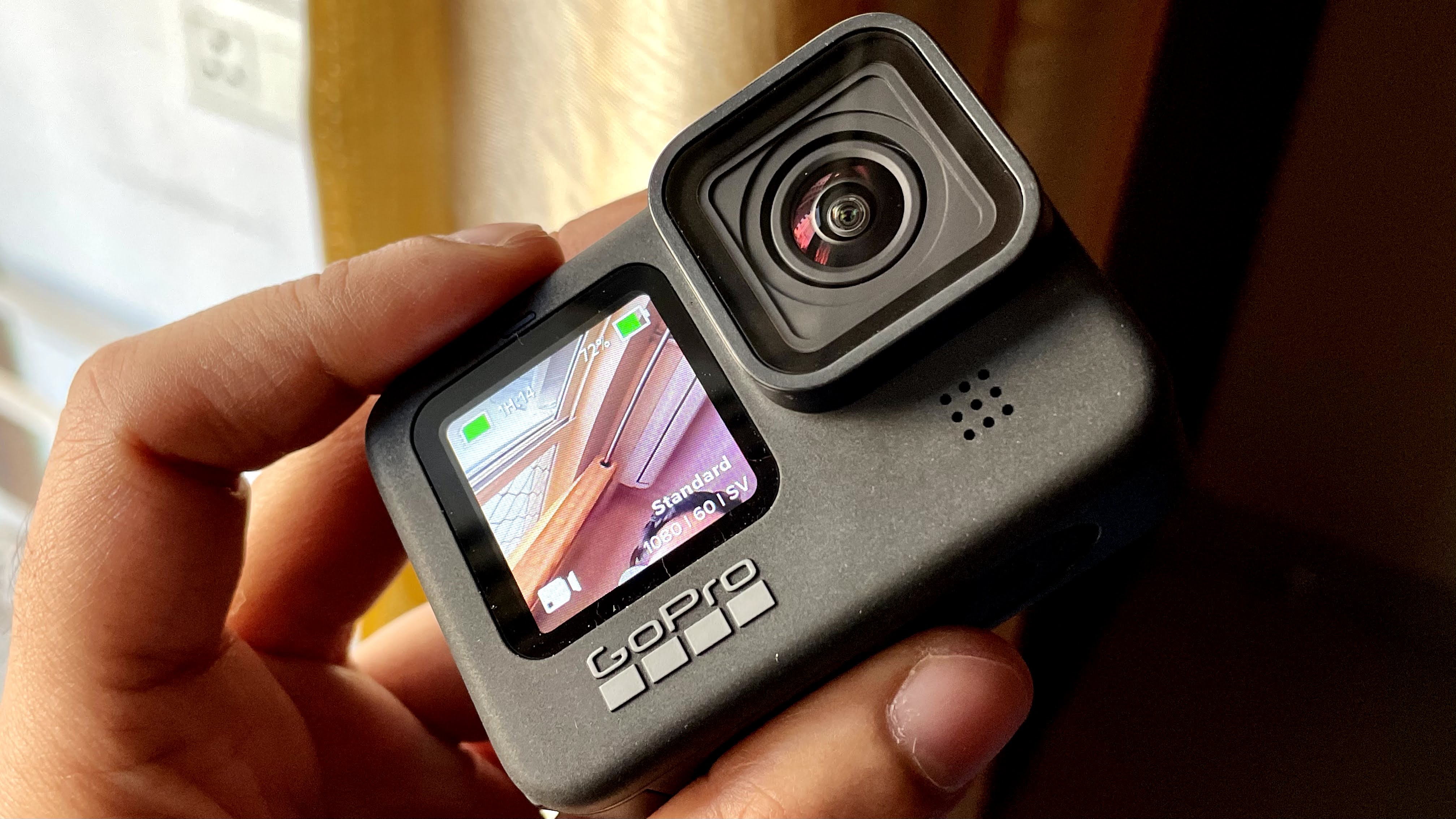 Nonetheless, it stays your same-old, rugged camera that can handle any situation and can be carried anywhere, instead of being more delicate considering it has more screens and more internals than before. The IP rating stays with the ability to stay 10 meters underwater. The button layout is also carried forward from Hero 7 and Hero 8 so handling it should be easier for old GoPro users.
One of the major drawbacks here is that you can't use the same battery, which you used in older GoPro cameras. That means although you get two batteries in the box, you may have to buy more of these new ones if you are always on the go and want to shoot everything you come across. But there's a reason for this change.
Coming to the screens, this time, the Hero 9 Black has an additional 1.4-inch colour screen at the front that is better in every way than what was there in Hero 7 or 8 and more useful than ever as it brings more 'vlogging' appeal to the entire package. Although it's not touch-sensitive, we like it that way since it prevents accidental touches. However, you do get some useful shooting information on it and a live preview. What's not so good is that it is a square screen. This means that it shows less than what it captures but does get the basic job done. And that's not all, the primary screen has grown bigger from 2-inch to 2.27-inch, which is always good news.
So, a new coloured screen at the front and a larger main display are why you get a bigger battery. But with larger screens and body, it's not just batteries that aren't backwards compatible with older GoPros but it's also the housing and old cases.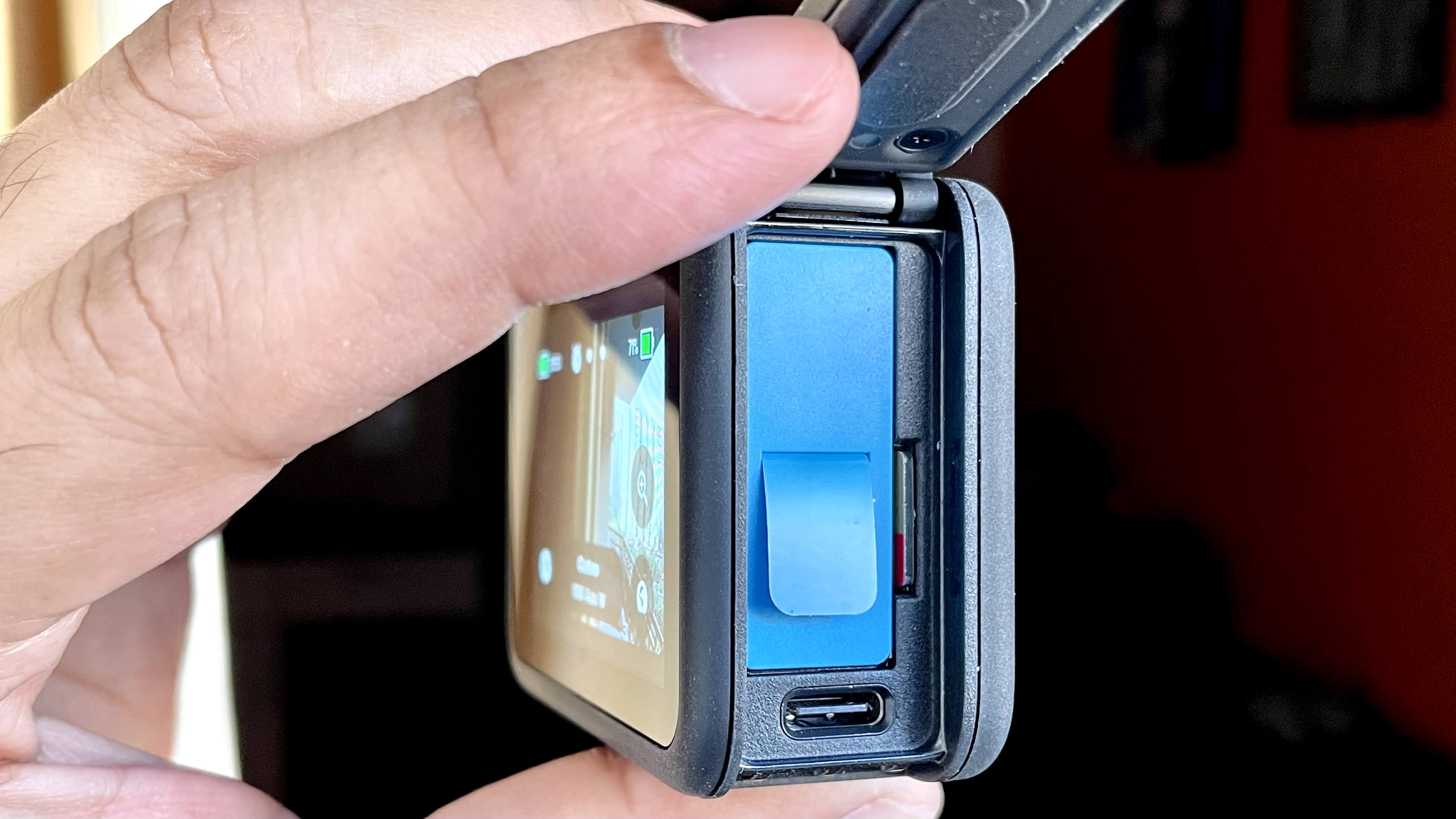 One of the minor downsides of the main screen is that it is not a good responsive one. In our usage, it did take us a couple of taps sometimes to get something done. But it shouldn't be a dealbreaker though. Yes, there still are large bezels, which we hope are trimmed in future models.
Performance and features
The pocket camera is a definite upgrade in terms of features as it builds on most of them that were seen in Hero 7 Black. From Time Wrap to HyperSmooth stabilisation, the device works like a charm. One of the biggest upgrades is the 23.6-megapixel sensor, which is almost double of what was there in older GoPros since years. This also gives you the flex to shoot 5K resolution videos at 30 frames per second.
It comes with HyperSmooth Boost stabilization mode support and 20-megapixel shots. Shooting in daylight gave us the best result we have seen so far in a GoPro. And with 100Mbps bit-rate, you get more details than ever.
That said, the HyperSmooth 3.0 and TimeWrap 3.0 stay the same as usual and work really well with the extra pixels you get in 5K resolution videos. But do remember that 5K videos are capacity hungry and that you won't get to appreciate it till you see it on a big screen like a TV. Even on 4K TVs, it might be difficult to differentiate between 4K and 5K footage. That's why we mostly found ourselves shooting in 4K. Also, 4K gets 60fps and 5K doesn't. One of the interesting features here is auto-correct horizon levelling that works fairly well but it's not perfect yet. We expect it to improve over time.
Don't expect a really good video in low light situations, even while using the 'Night Mode'. The quality is just about fine to show on a small screen. But shooting timelapse at night with HDR can give decent results. What's new here is the 'scheduled capture' mode in case you are too much into capturing time-lapses. What's rather fascinating is the 'Speed Ramp' feature that slows down a fast-playing video for a brief time before bumping the speed to normal and fast again.
And yes, you can use GoPro Hero 9 Black as a live streaming camera. This means you can stream 1080p videos with HyperSmooth 3.0 to YouTube, Twitch, Facebook.
As far as photography from this action camera is concerned, you get decent options ranging from wide 16-34mm to linear 19-39mm and narrow 27mm modes. There also Live Burst and Night Photo modes, both of which perform fine. In particular, we were impressed with the Night Photo mode's output. Besides this there's the RAW shooting option along with HDR and SuperPhoto, giving you ample options and flexibility to shoot.
Battery
Like we said above, a bigger primary screen and a colour display at the front along with a bunch of features, require more power and hence GoPro has given a bigger battery to Hero 9 Black. The 1,720mAh battery is definitely more than what you got in the previous models. We could only wish the battery was backwards compatible. Although Hero 9 Black claims to deliver 101 minutes of 1080p shooting on a single charge, we were able to touch that number often and were left with a drained battery after shooting around 80-90 minutes at 1080p.
But as always, the battery also depends on how you are using this action camera. If you are using it for shooting images, videos and live streaming at different intervals, it might just run for longer. What, however, was more impressive, was its ability to run even when connected to an external battery.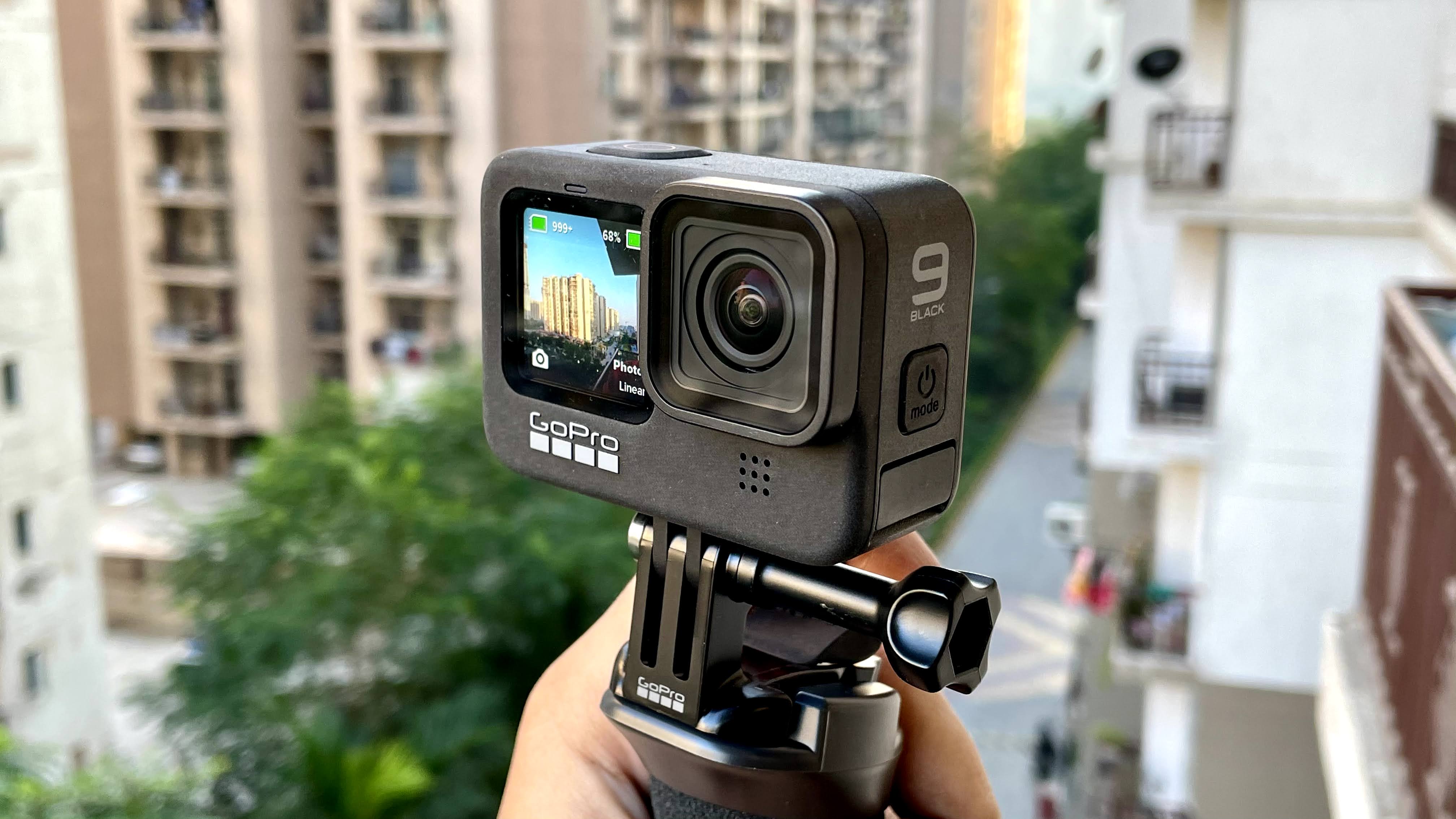 Verdict
So, with Hero 9 Black, GoPro has made it the best one. It clicks some good HDR images, detailed shots and shoots really well using a bunch of features, a sensor with more megapixel cramped in, and goes on for a longer time considering it has a bigger battery than before. Although the size of the action camera has increased, at the end of the day, it still stays pocketable and never disappoints. The two major downsides here is that you won't be able to use most of the mods that you had for older GoPro models as this one is bigger, and the battery is not compatible with previous GoPros too. Some might also have complaints with the not-so-responsive touchscreen but for most, it should be just fine.
However, you can take it as a trade for two major additions this time. First is the coloured front-facing screen that now shows Live Preview of the video - which is really helpful for travel bloggers. Second is the ability to shoot 5K resolution videos at 30fps while using HyperSmooth tech. The app and desktop connectivity works well and installing the battery and microSD card is easy.
All in all, the Hero 9 Black is a good blend of features. It doesn't have hardware or software elements that are limited to very few users and sticks with the purpose it was built for - clicking and shooting videos with settings right in front of you, without worrying for the battery life. Although we can see what all can be possibly improved in the next version, the Hero 9 Black, for now, is your action camera on steroids.