Microsoft Surface Laptop Go review: The 'affordable' one
We used the Surface Laptop Go for over a month as our daily driver. Being Microsoft's most affordable Surface laptop right now, this justified the price to certain extent but one can't ignore some obvious sacrifices. Here's the review.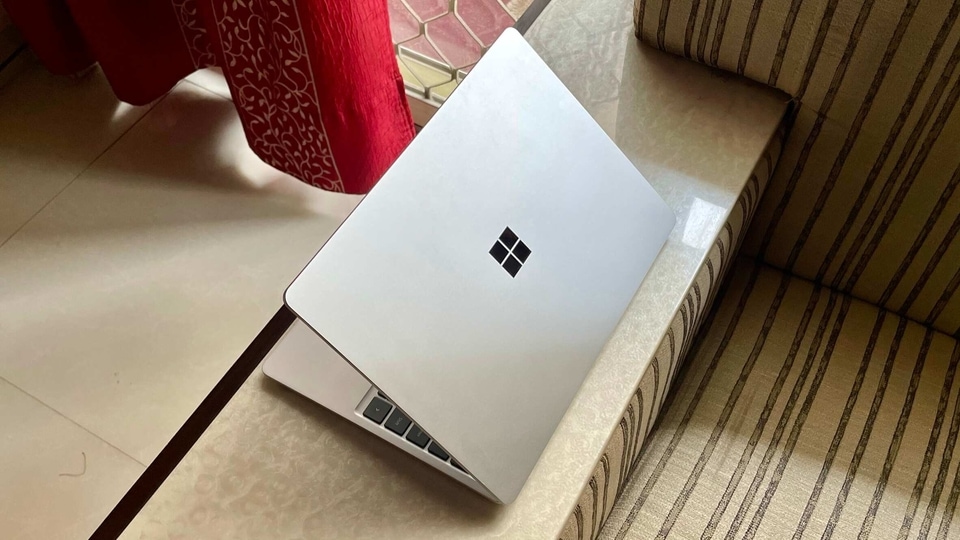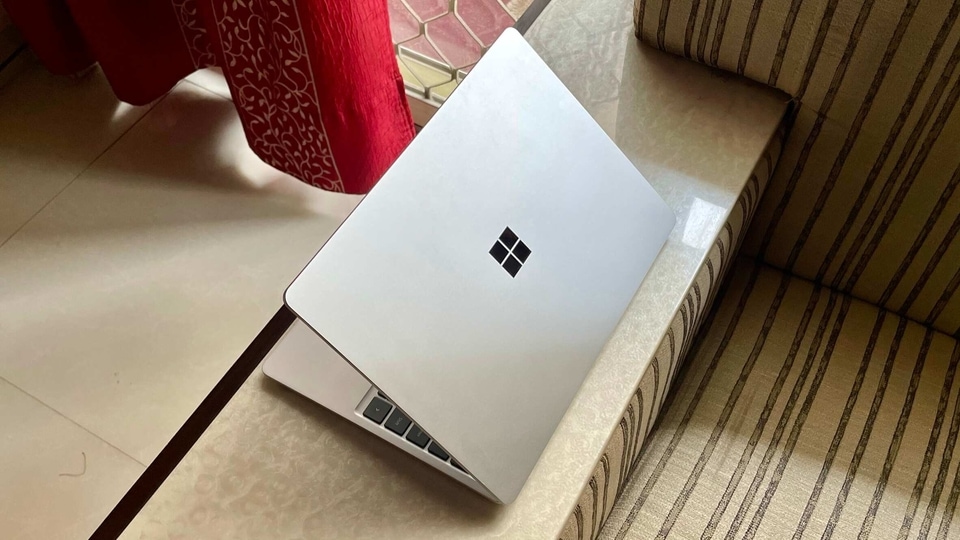 Microsoft Surface laptops have been 'impressive' to say the least. We have seen some really well-implemented products in the past and for someone who has used them before, they do feel different and premium with every iteration. And with a similar aim in mind, the firm came up with its Surface Laptop Go, a 'budget' laptop that promises the same, premium Surface experience, at a more pocket-friendly price, which also seems to be the key factor that makes it stand out.
We used it for over a month as our daily driver for streaming videos, working on apps, browsing the web, editing images and files. Since this device is priced at ₹70,000 (base model), that's something that users will think twice about before going ahead with the purchase. So, here's the review to help you decide if you should or should not spend that ₹70,000.
Design and display
Made with students as the target audience, Microsoft has rightfully kept the Surface Laptop Go lightweight and compact. It is not the slimmest out there but the footprint it has is less than what others do. One can see the extra space around the keyboard, screen bezels and ports being cut to make it fit inside your bags easily. It weighs 1.1kgs, which is less than the usual 1.5-1.8kg range that laptops usually have these days. So, thumbs up on that front.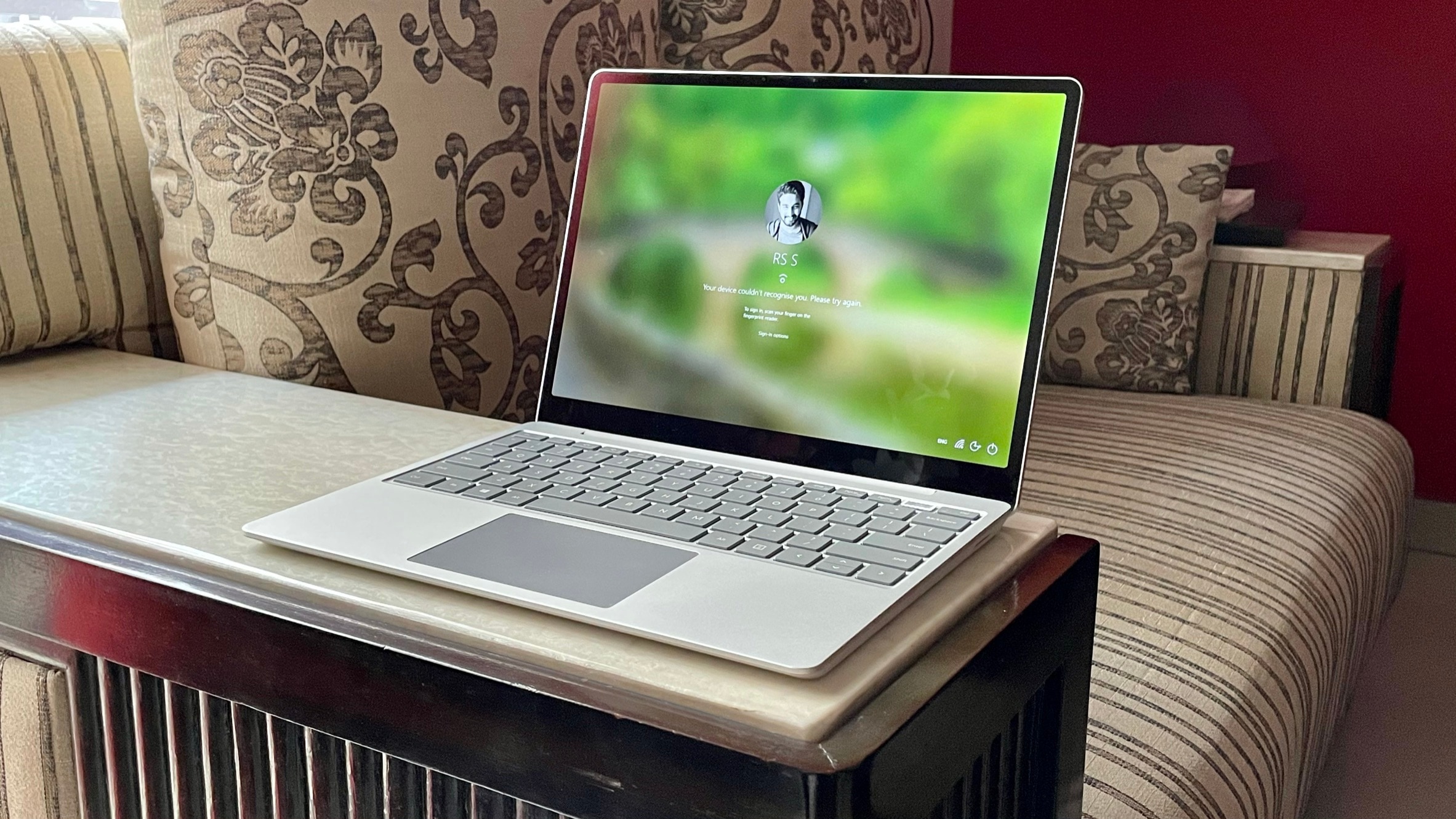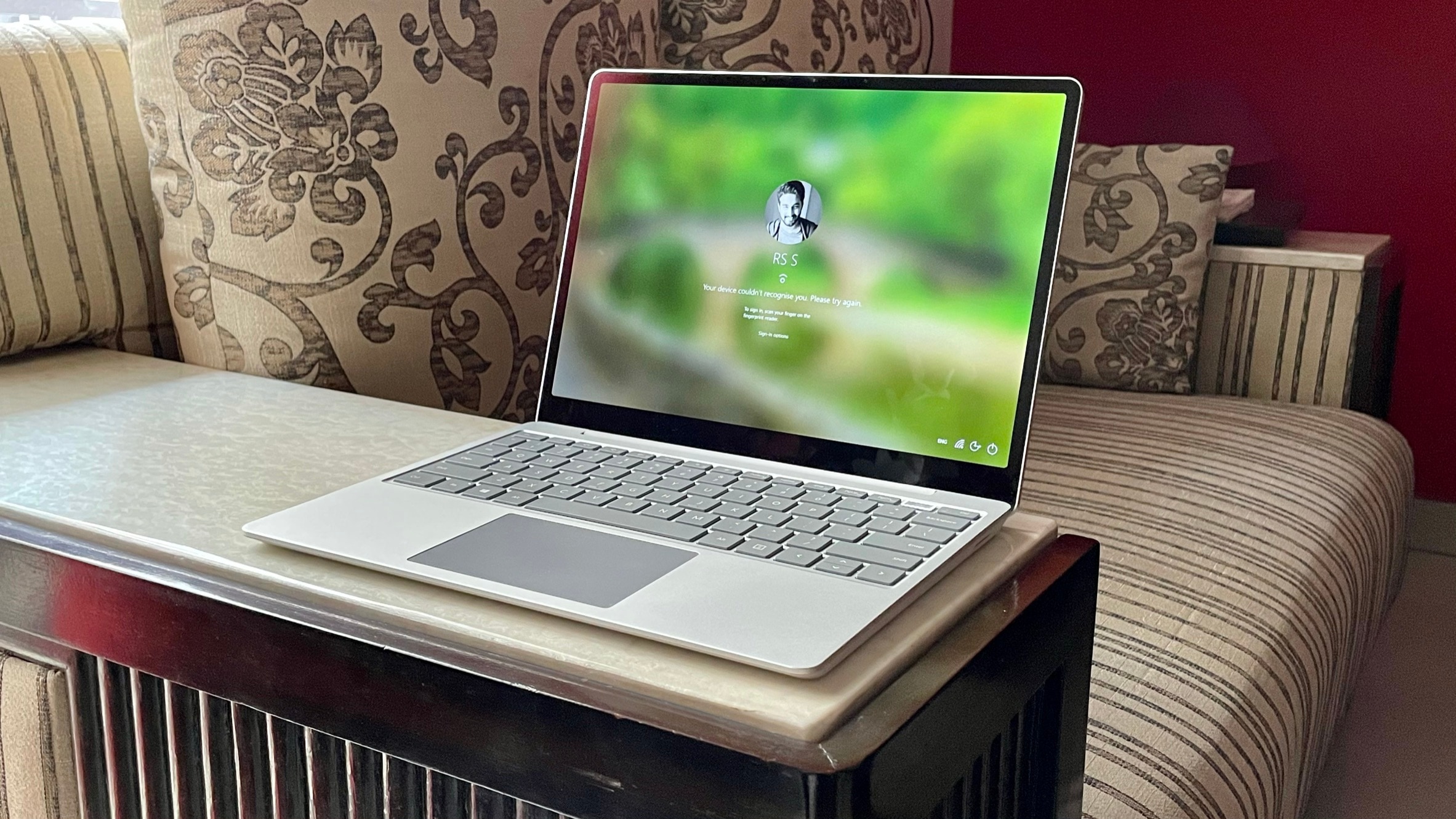 And for the build quality, we weren't disappointed at all since the Surface Laptop Go did fall in line with the other Surface products and delivers a good, premium build. The underside is all plastic, but the keyboard area and the display shell, all are aluminium. So, you won't face any squeaks of flimsy plastic material and be assured that this device is more durable.
The closest that any laptop comes to Surface Laptop Go is Apple's 12-inch MacBook. Surface Laptop Go might not be as thin but it does match the quality premium-ness to a certain extent while giving some flexibility in the form of ports. It has a USB Type-C port, USB Type-A port and a 3.5mm headphone jack. It's not much, but still better than just one USB Type-C port. And having some extra ports make sense considering the device is meant for students, who may not always have a type-C compatible device at hand.
But there's a downside that we weren't able to ignore - no backlit keyboard. Yes, in a ₹70,000 Surface Laptop Go, you don't get a backlit keyboard. And this can be an issue if you are in a dimly-lit area. It's not a deal-breaker for sure, but it might be bothersome sometimes. If your laptop has a backlit keyboard, you probably won't even notice it in day to day operations. But once it is gone, you will surely take note.
Also read: How to disable automatic updates on Windows 10
The display is a mixed bag in this one though. Yes, the quality of the panel and touch response is pretty good and left us without any complaints. Watching videos was also bliss on the 12.4-inch PixelSense display as the colours were punchy. However, the aspect ratio might not be preferred by all.
With a 3:2 ratio, you have more vertical space so watching more content during website scrolling is good and if you are working on an Excel sheet, you can see more number of rows. However, it may not be ideal for many other videos on the web and in general, that are usually in the 4:3 or 16:9 aspect ratio. Playing such videos, even on YouTube, leaves more space above and below.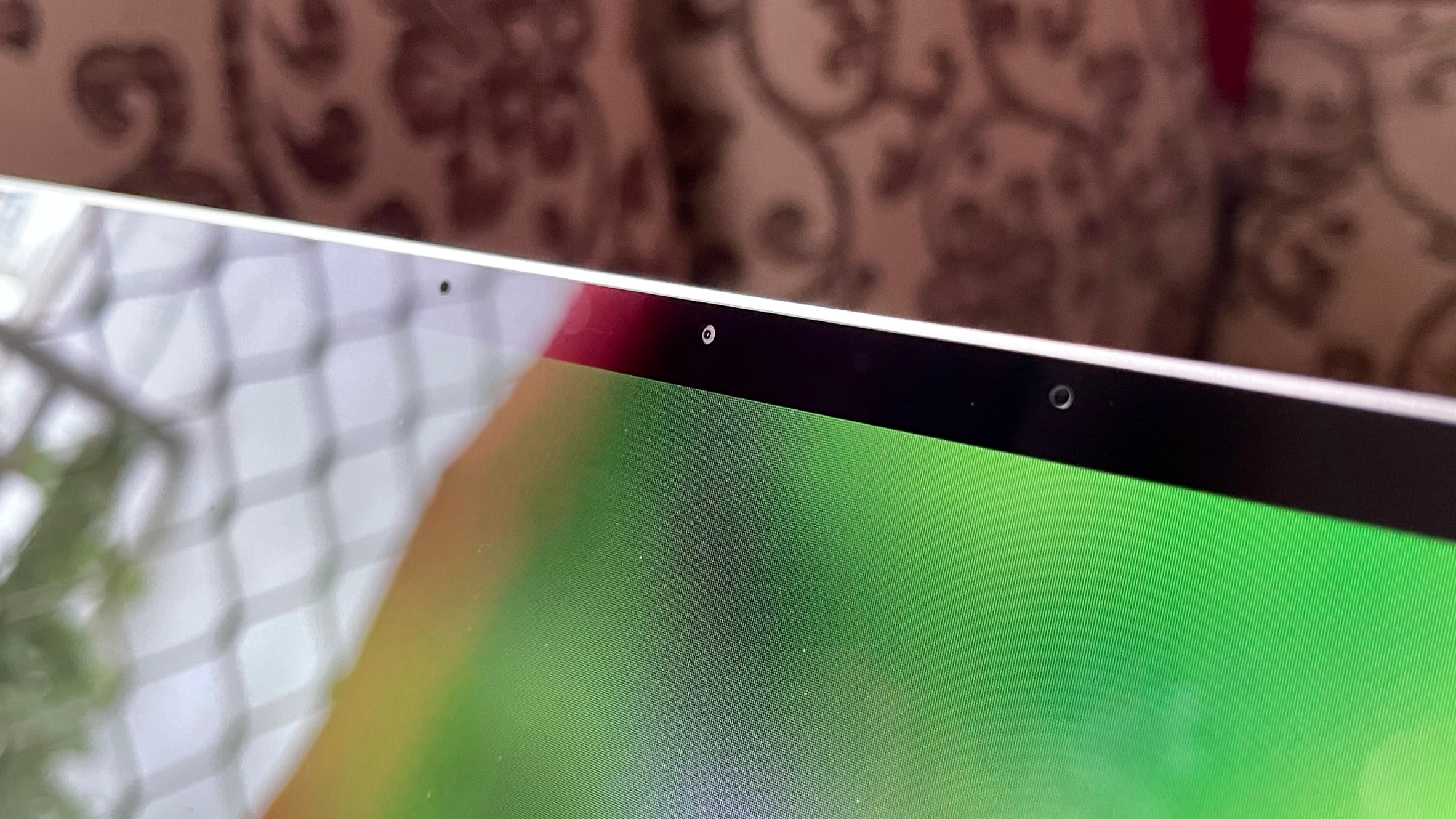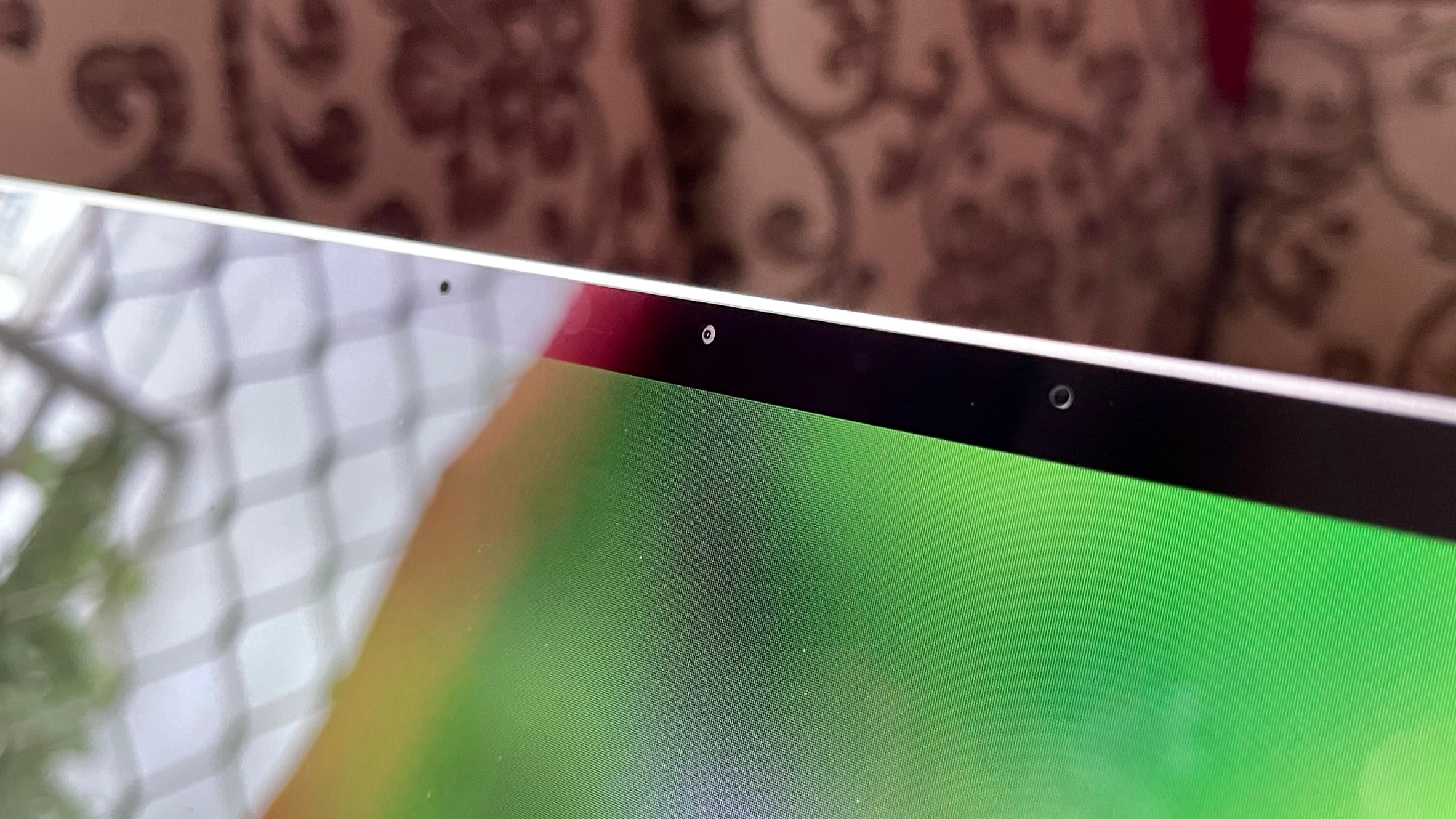 As for the brightness levels, they do manage to get high enough so you can see it while sitting in a cafe and working. However, the screen is reflective and we often found ourselves adjusting the angle to get the right view. Talking about the angle, it would have been good if the touch screen tilted to 180 degrees instead of getting stuck at 110-120 degrees. But fortunately, the hinge is really well built and the screen doesn't wobble at all.
Some might even have a problem with the screen resolution, which is less than Full HD. But frankly speaking, we didn't even get to know if the screen had 1,536 x 1,024 pixels until we saw the spec sheet. So, that may not be an issue if you are not someone who looks at numbers.
Also read: Microsoft brings AI-enabled 'Noise Cancellation' feature to Skype
Performance
Before you ask, yes, the Surface Laptop Go runs an Intel 10th-gen Core i5 processor, which is not the latest by today's standards. However, if you don't look at the specs and keep working as you do on a day to day basis, it won't affect you in any way and you probably won't even realise.
We used it for streaming videos for hours, browsing social media apps, several websites on a rather memory-hungry Chrome browser and even used it extensively while on the go. And at no point did we face any problems, issues with UI, delays in startup and screen waking, or anything for that matter. It can even be used for light gaming but nothing more.
So, if we look at it from a student's perspective, it is smooth-working machinery that can handle your web browsing, document editings, light video edits, photo editing and video streaming. If you want some heavy gaming, professional video edits or other graphic-intensive work, then this might not be your best option.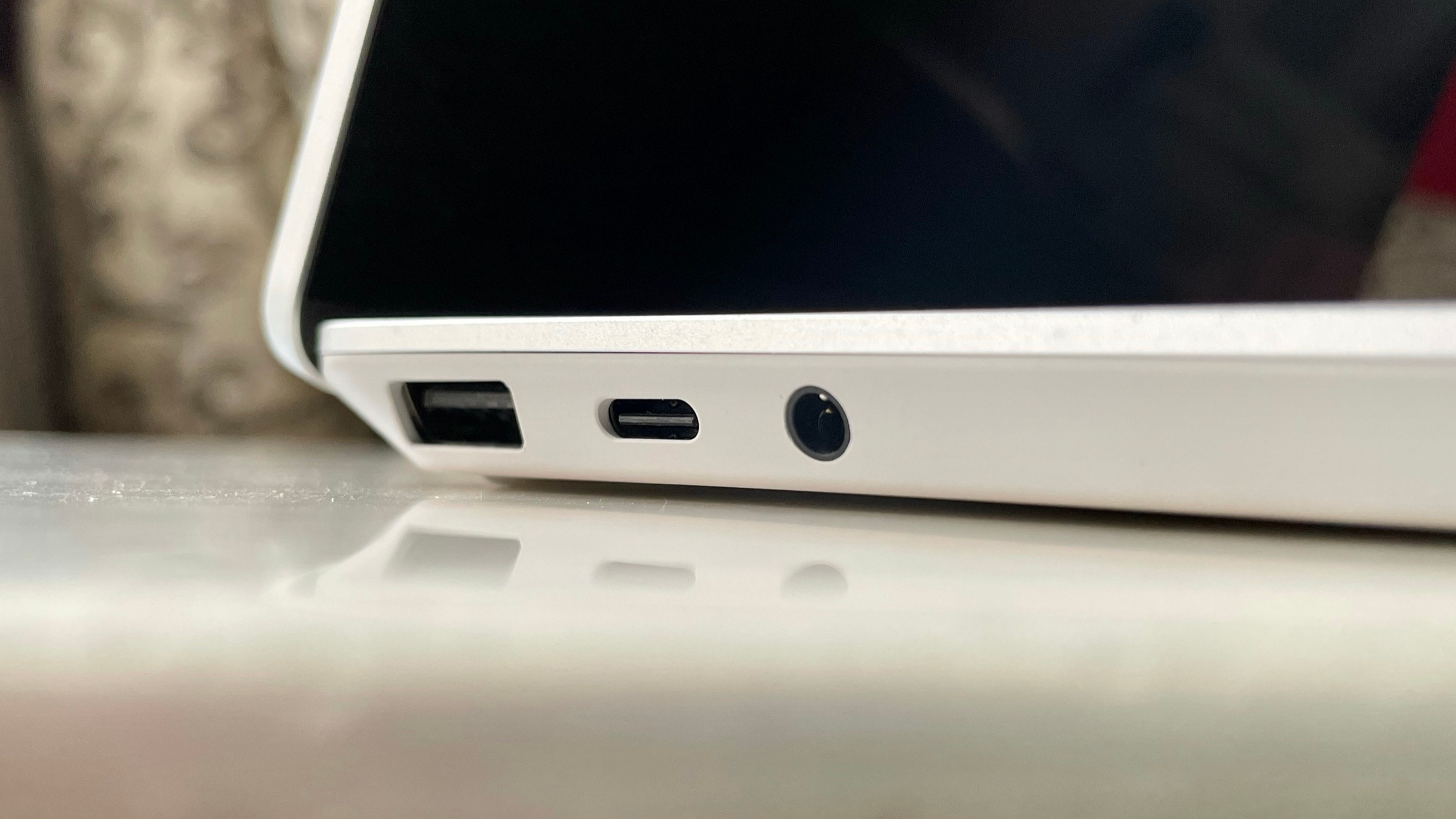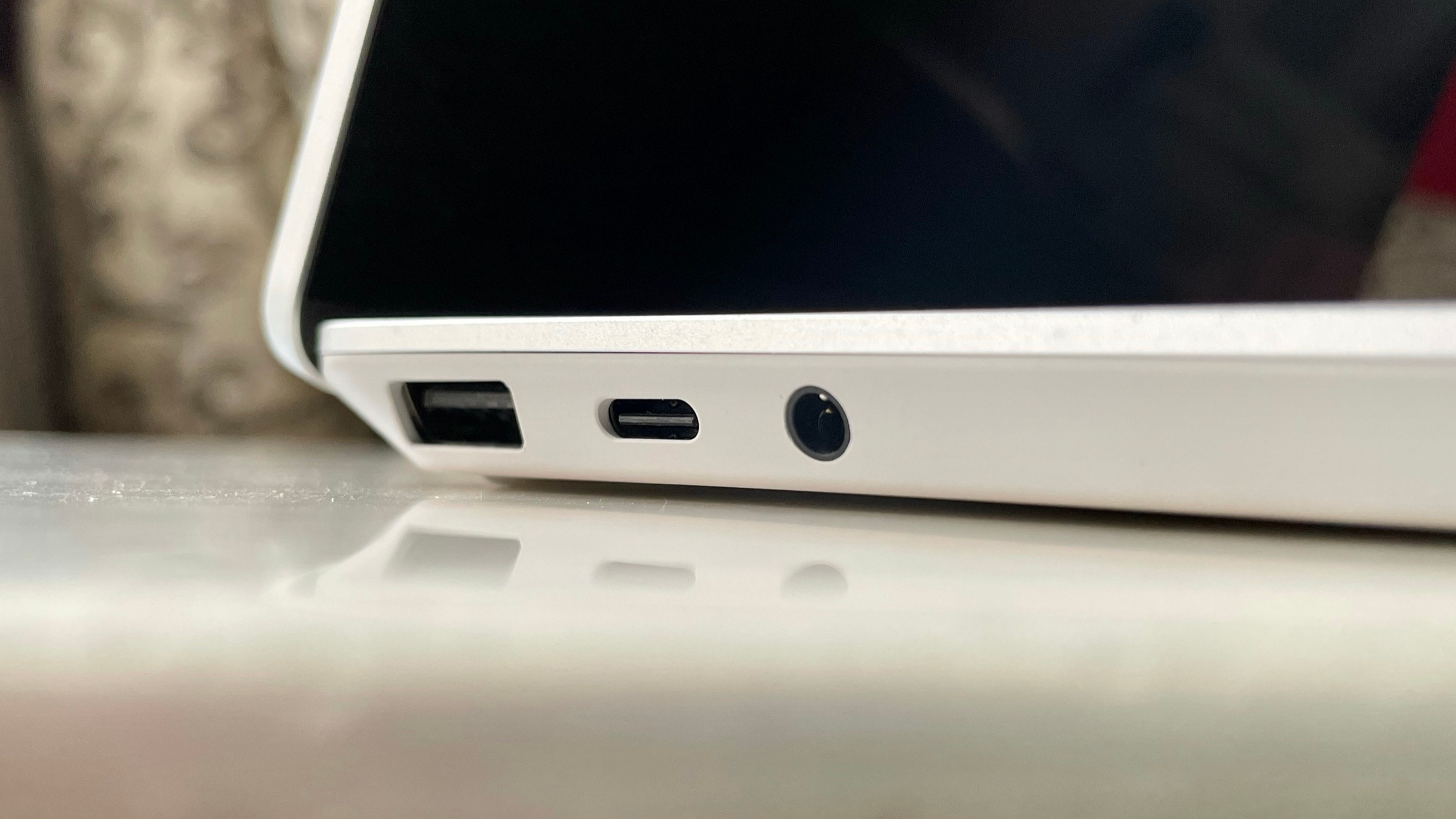 The unit we received for review came with Intel Core i5-1035G1 SoC that includes 4 cores and 8 threads, along with Intel UHD graphics. And to cool things down, you get a fan inside as well. However, the warmth is definitely felt on the keyboard while typing, even on average use. It's not something that will ruin your experience, but if you care about your laptop heating up, this might be of slight concern. We ran PC Mark, 3D Mark, CineBench and Geekbench on this. Before the test, the laptop was at 36-degrees and after the four tests, we could hear the fans and the heat level peaking at 40-degrees.
As for the scores, we got 1073 and 2814 in single-core and multi-core in Geekbench and 725 points in Cinebench. PC Mark was able to fetch a 3116 overall score while 3D Mark received a 340 (Timespy) score. These scores are just average and might not convince someone who swears by the numbers.
Also read: Microsoft follows Google: Edge browser to match Chrome's four-week release cycle
On the software side of things, you don't get any third-party application like what you get in OEM laptops. While that might be good for some as there's no extra software to deal with, some may like it since such applications usually give better control over the fan speed, battery performance, power saving modes and more. On the brighter side, you get all the Microsoft Office and Windows 10 OS goodness. Some extra features that come as a cherry on top are One-Touch sign-in, Windows Hello Face sign-in and Dolby Audio tuned speakers, which do perform well despite being placed on the underside of the device.
When it comes to battery performance, the Surface Laptop Go is officially supposed to run for up to 13 hours on typical usage. Using it as our daily driver, we were able to run it for 10 hours, which should be enough to work while on flights or if you are out for 4-5 hours. Heavy users may have to carry the charger around. However, the impressive battery performance comes majorly due to a low screen resolution, no backlit keyboard and 10th-gen Core i5 processor. Nonetheless, the mileage of the battery will vary depending on your usage.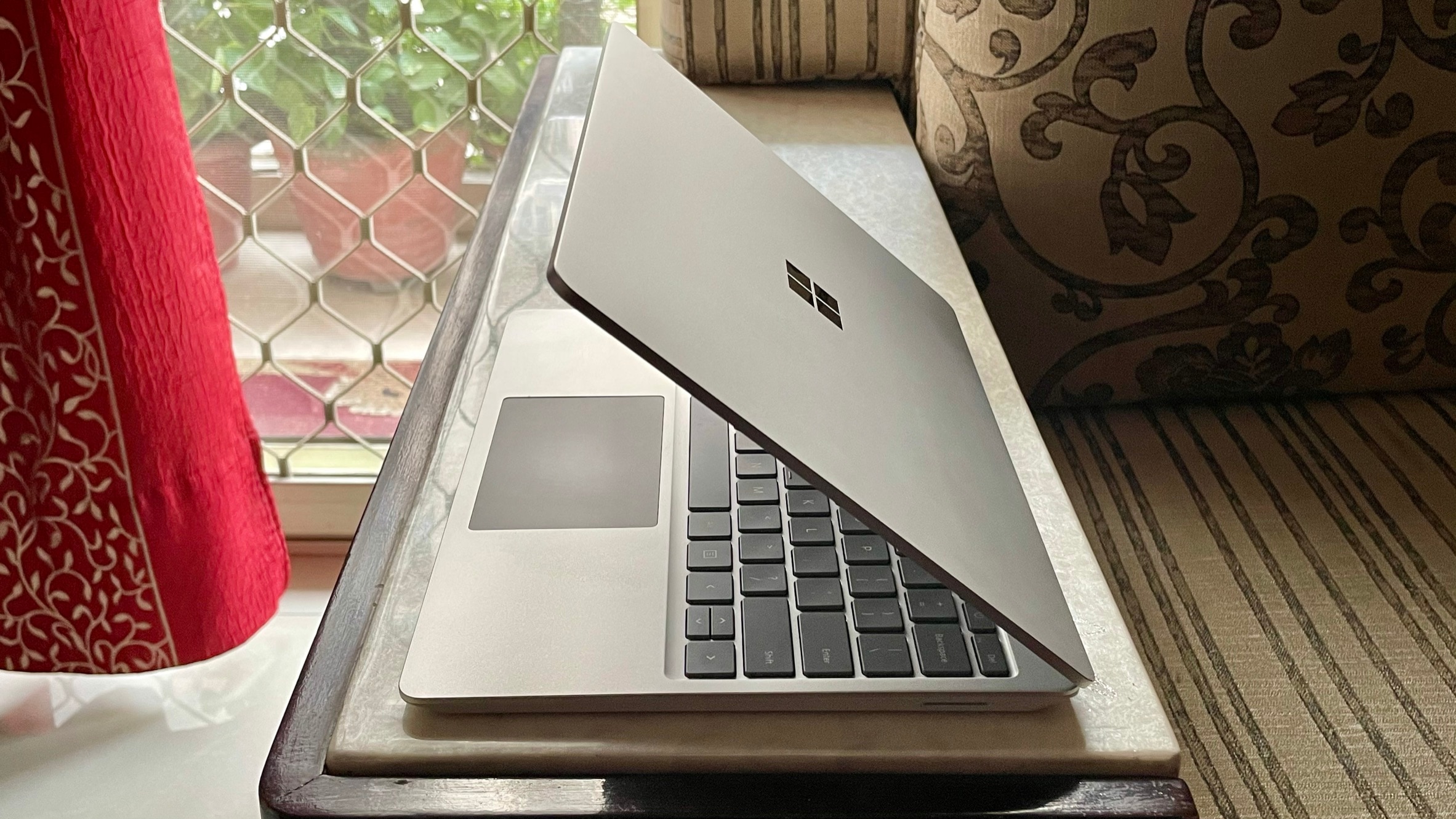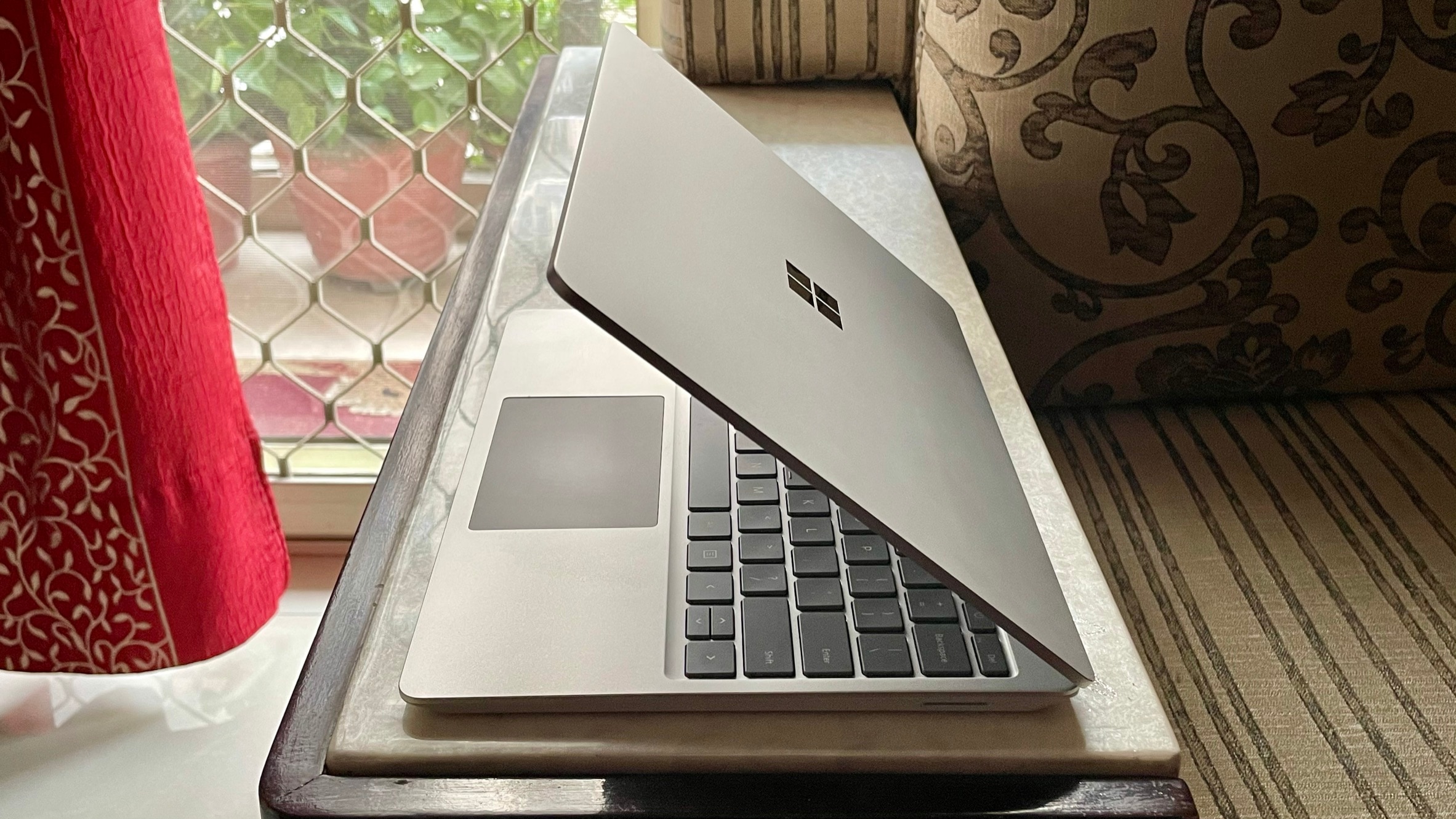 Verdict
The Surface Laptop Go is not your regular laptop. Microsoft has made a calculated decision with this one and is offering a mix that works best for students and light users. If you don't want a laptop that starts acting up in a couple of years, this should be on the top of your list. The build quality is premium and the no-nonsense software makes the workflow easy and fluid. If you are someone who needs to work a lot on documents and browse the web or stream videos a lot, the Surface Laptop Go fits well. But in case you need to do heavy video editing work, higher resolution or a larger screen, this might not be the best laptop. The absence of a backlit keyboard is also a sacrifice here.
However, if you are ok with spending ₹70,000 but need way more value and are ok with a not-so-premium build, there are lots of other options out there. And some of them feature a larger screen, higher resolution and a more powerful Intel 11th-gen processor with better-optimised battery.
Follow HT Tech for the latest tech news and reviews , also keep up with us on Twitter, Facebook, and Instagram. For our latest videos, subscribe to our YouTube channel.
First Published Date:
14 Mar, 10:22 PM IST
71615740193455
NEXT ARTICLE BEGINS