Computational Photography: The smartphone videography magician
all of us aspire to create cinema-quality videos just like the professional at our convenience. With smartphones, there is no limit to how much and what a person can do and explore.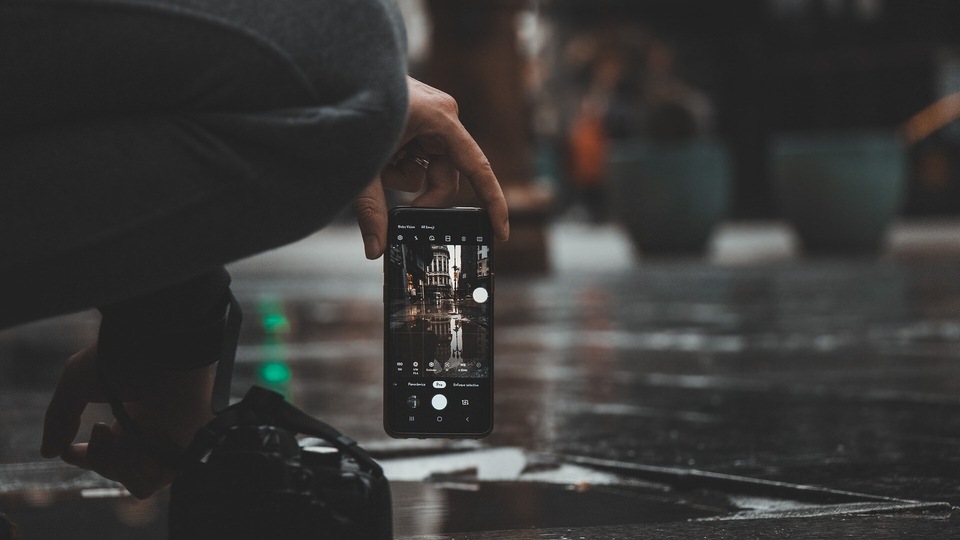 Storytelling methods have evolved over the years. From gestures and expressions to narration to visual representation, we have found newer ways to engage the audience when it comes to narrating our story. The advancement of technology has helped every generation introduce a new form. Now, with the rapid progression of digital reality, we are at the beginning of a new era in storytelling. Elements such as a picture, sound effects, filters that are used to depict stories are now being used as stunning visual synchronicity while helping you capture all the right moments.
Content on the go
With experience in R&D, I know the importance of keeping oneself informed and updated about the latest trends to keep up with the changing dynamics of social media. Today, short videos have taken over the world and replaced photos as the must-share content on social media. In fact, we have seen smartphone users taking more than 200 million videos in a single month. From mere content consumption, there is a shift toward content creation, and everyone today is now aiming at becoming a content creator. Videos have now become one of the key engagement medium.
According to Hubspot, there has been a 71% increase in video consumption in 2020 compared to 2019, and 6 out of 10 people would rather watch a video about something than read about it. In addition to watching more videos, people are also creating more videos. Additionally, a recent CMR report also highlights 5G has enabled explosive growth in video content creation, especially short-form videos, amongst consumers.
Today, there's a hidden content creator in all of us. I'm a content creator now and so are my kids, my wife, and my neighbours thanks to the little gadget in our pockets. Now all of us aspire to create cinema-quality videos just like the professional at our convenience. With smartphones, there is no limit to how much and what a person can do and explore.
Let's see how it is done?
We have been seeing people carry their huge DSLRs along with the multiple lenses to shoot a quality video. The growing trend and interest in video creation led to a need for a compact device. Due to the need to keep smartphones and their cameras comparatively small, from a perspective of pure optics and physics, there is no way that smartphones can compete with the large, sophisticated lenses used on professional cameras. To achieve premium video quality of DSLR-level, having an extremely powerful smartphone hardware, is not enough.
This is where computational photography came into the picture, allowing users to shoot anything, anywhere, and anytime. The same content can be edited on the smartphone without using a computer or any heavy editing applications. What has made this feature a rising star is the AI in the video - giving users the freedom of videography by integrating a suite of algorithms to achieve adaptive optimisation of brightness, colour, and clarity in response to a wide range of scenarios. Adding on to this is the emergence of computational photography. Smartphones have been able to leverage the growing computational power of devices, and improved cloud technology, to break through the traditional limits of smartphone camera hardware.
As a result, smartphones today are able to achieve similar results to entry-level professional cameras and sometimes even mimic those of high-end cameras. In practice, for computational photography to produce images on par with professional camera equipment, the underlying technology must first be trained using vast amounts of data. Only by conducting deep learning on large libraries of images and high-quality samples can the technology accurately detect features of the image, conduct segmentation, and execute pixel-level optimizations.
Adding on to the fully-packed features like the Full Dimension Fusion (FDF) Portrait Video system, an augmented portrait video experience for users. It empowers them to explore infinite possibilities and gives them the confidence to capture videos, no matter what the light condition is. All this is done with perfect integration of both hardware and software algorithms. One such example of software algorithm can be seen in the Bokeh Flare Portrait video feature in the latest smartphones. Using AI algorithms Bokeh Flare Portrait Video pinpoint real light sources in the background and create bokeh light spots with blurred depth-of-field portrait video effect, imitating professional cameras.
The way forward
Smartphones with computational photography and AI techniques have become the end-to-end solution for any user looking to make quality content quickly and have redefined the future of smartphone videography in the industry. Technology is moving us in the right direction, and with the integration of new camera-led features, social media, AI, AR, VR, and 5G, we are looking at limitless opportunities that we can create and explore together.
Our R&D center is constantly working towards innovating such features to provide a holistic experience to our customers and we are hopeful that with the emergence of 5G, we can achieve a lot more applications and do what was once unimaginable. Technology and 5G hold our future together and without one, the other cannot be established.
This article has been written by Tasleem Arif, VP and R&D Head, OPPO India
Follow HT Tech for the latest tech news and reviews , also keep up with us on Twitter, Facebook, and Instagram. For our latest videos, subscribe to our YouTube channel.
First Published Date:
31 Jul, 07:43 AM IST
71627696780157
NEXT ARTICLE BEGINS