Better audio, video quality is a game changer for smartphones: Dolby's John Couling talks about plans for 2021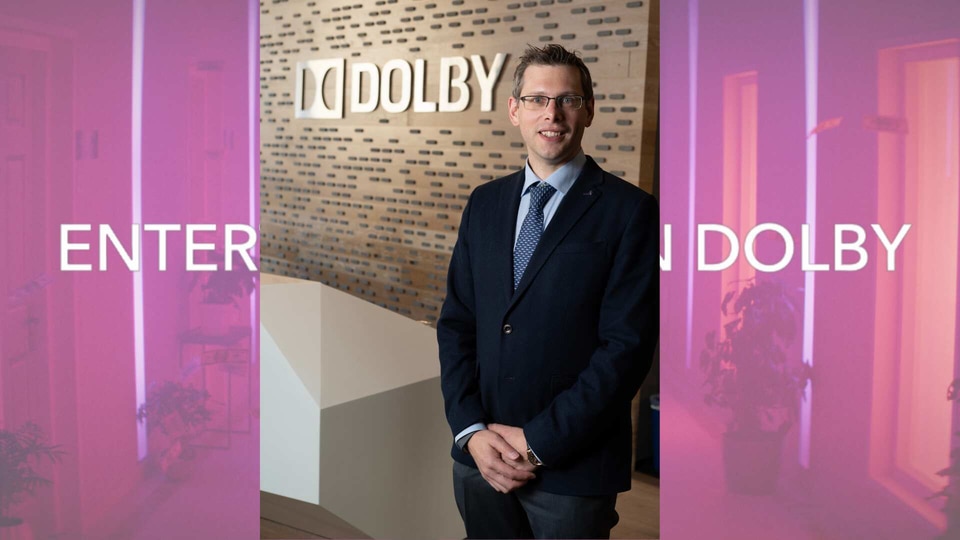 We spoke to John Couling, Senior Vice President, Commercial Partnerships at Dolby Laboratories to find out how 2020 has been for the company and what lies in 2021.
2020 was a challenging year for all of us. With the global lockdown and most vital, day-to-day functions moving online, the tech industry was pushed on an overdrive trying to catch up to with rising demands and then to innovate fast enough to keep up with what customers needed.
From online classes to binge-watching, the demand for better audio and video was one of the highlights of the year gone by and it is also a trend that's going to carry on through 2021 and forward.
So, how was it for companies that work on audio and video solutions both? We spoke to John Couling, Senior Vice President, Commercial Partnerships at Dolby Laboratories to find out.
Here are excerpts from our interview:
What were the most significant trends you spotted in 2020 and how have they moved forward in 2021?
When it came to entertainment for millions of people around the world last year, the question was no longer should I stay in or go out? The question was, how can I stay in AND stay connected?
To better understand the impact 2020 has had, we partnered with Wakefield Research to poll 5,000 people across some of our biggest markets — China, India, the United States, and France — to better understand how entertainment consumption habits have changed. What we found was remarkable.
Between January and October of last year, nearly three-quarters of adults in the US increased their spending on content. In China and India, it was 94 and 97% of consumers respectively. This was led by Gen Z and Millennials globally, with Millennials in the US increasing spending by an average of 38%.
Another fascinating trend is that consumers are prioritising better audio and video with 77% of adults stating they would pay more to receive enhanced picture and audio quality. And in India, that number was even higher at 94%.
Also Read: Indian consumers willing to spend more on enhanced video, audio quality and devices: Global study
We also found that entertainment could be a powerful tool for connecting with others with 86% of adults stating they connected with family and friends virtually over the past few months while enjoying entertainment together. And for most (nearly 90%), this was the first time they have ever participated in a virtual shared experience while enjoying entertainment.
What was the most difficult challenge you had to overcome last year?
Last year, in ways that were unprecedented for so many of us, staying connected became more challenging and more urgent. As social distancing became the norm, it was only natural that our interaction with others would be replaced with content—with movies, music, and games— which would help fill this void. And the work it takes to bring these stories to life and help millions experience a deeper connection with their entertainment has never felt more important.
At Dolby, that's what our work comes down to. Our job is to bring fans closer to the entertainment they love and deepen the connection between storytellers and their audiences.
Between home entertainment, mobile, PC, music and gaming, which sector witnessed the most demand as far as audio solutions were concerned? And do you see this trend continuing in 2021?
While last year will be known as the year of home entertainment, the PC sector has seen a renaissance. In fact, according to the same global survey mentioned above, 60% of adults stated that they used their PC, smartphone, or tablet as their primary device for entertainment over the past six months. In this new normal that we live in – which is filled with remote working, eLearning, and virtual hangouts with friends and family – we believe that the PC will continue to play a critical role in all our lives. And as a company, we are focused on pushing PC audio and video quality forward.
For example, this past year we worked closely with Intel on the development of its new 11th Gen Core processors, which support Dolby Vision and Dolby Atmos. This deep partnership led to an innovative approach to how Dolby Vision is implemented and optimized, which results in power savings benefits when enjoying Dolby Vision content.
We are also looking beyond better sound and picture quality. At CES this year, we announced the launch of Dolby Voice for PCs, which will be available on Lenovo's latest ThinkPad X1 Carbon and X1 Yoga laptops. Dolby Voice is an intelligent audio-conferencing technology that makes meetings sound clearer, more natural, and feel less fatiguing. The result is a more lifelike and productive meeting experience.
To go back to your question, the simple answer is that in 2021, consumers can expect PCs to look and sound a whole lot better.
What were some of the top innovations that kept you busy last year and what plans do you have for this year?
Last year, we unveiled Dolby Atmos Music to the world, which is redefining how music is created and experienced, and what a year it has been. Fast forward to today, people in more than 50 countries can now stream a growing library of music in Dolby Atmos on more devices than ever. This includes some of 2020's most prolific songs and albums from artists like Taylor Swift, The Weeknd, Billie Eilish, and artists from India such as Nuka (aka Anushka Manchanda) and Tienas.
Last fall, together with our partners at Apple, we brought Dolby Vision video capture capabilities to the latest iPhones. With the new iPhone 12 and iPhone 12 Pro series, consumers can now record, edit, watch, and share videos in Dolby Vision. What's most exciting is that it is ready to go, right out of the box. In other words, whether you make videos for a living, or just want to capture a special moment, the world's most powerful playback and video capture technology used by top Hollywood creatives are right in your pocket.
Also Read: Want a movie theatre-like experience at home? Here are some hacks
At CES last month, TCL and Skyworth joined LG and Panasonic in supporting Dolby Vision IQ, our latest imaging innovation that extends the benefits of Dolby Vision beyond HDR. With Dolby Vision IQ, consumers can rely on their TV to automatically and intelligently adjust its settings to maximize their viewing experience regardless of changing lighting conditions in a room or the different types of content being enjoyed, all without ever needing to pick up a remote.
We also worked with Microsoft to bring Dolby Vision and Dolby Atmos to the latest Xbox Series X and Series S, which are the first game consoles to support Dolby Vision and Dolby Atmos for gaming.
So yes, it has been a busy year.
Is there a myth that you'd want to bust about the audio products and solutions, something most consumers get wrong?
For many, especially younger generations like Gen Z, mobile devices are no longer a second screen – it's often their primary platform for enjoying entertainment and we see this being a profound use case in countries like India. Despite the growing importance of this category, I think some underestimate or discount the impact that enhanced audio and video quality can have on mobile entertainment. And consumers agree.
For example, last year in India we conducted a survey with Cyber Media Research (CMR) which revealed that consumers were prioritising audio quality over all other features like camera performance or battery life.
We believe Dolby Vision and Dolby Atmos can have a profound impact on the way entertainment is enjoyed on your smartphone and tablet, which is why we are working with the world's leading mobile manufacturers like Apple, Samsung, Oppo, OnePlus, Realme, and others to transform how entertainment is enjoyed on the go.
How is 2021 shaping up for you from all perspectives?
We are focused on making Dolby experiences more accessible to consumers globally. While we are not done with this journey, we are seeing significant progress.
Today, a consumer can go to their local retailer or Amazon and Flipkart in India and find both TVs with Dolby Vision and sound bars with Dolby Atmos at various price points that suit every pocket. We've also expanded these solutions to more device categories - like PCs, tablets, smartphones, and smart speakers.
We are working with our creative and distribution partners to scale the amount of content available in Dolby. Many of today's top films and streaming series are available in Dolby Vision, Dolby Atmos, and in most cases both. This includes documentaries like Tiger King, dramas like Bridgerton, comedies like Ted Lasso, sci-fi hits like The Mandalorian, or comic series like Wandavision. In India, recent titles like The White Tiger, Tribhanga-Tedhi Medhi Crazy, AK vs AK, Tandav, Mirzpur S2, Bandish Bandits, among many others are available in Dolby on various streaming platforms. We are also focusing on areas like music, gaming, and live sports that will fuel even more content available in Dolby Vision and Dolby Atmos.
And we are looking into new ways that Dolby can enable transformative experiences for consumers – like PC communication through Dolby Voice – as well as finding ways to put our creative tools in the hands of average consumers like Dolby Vision on the latest iPhones.