Tech wrap: Nokia feature phone with Android, Epic-Apple battle and more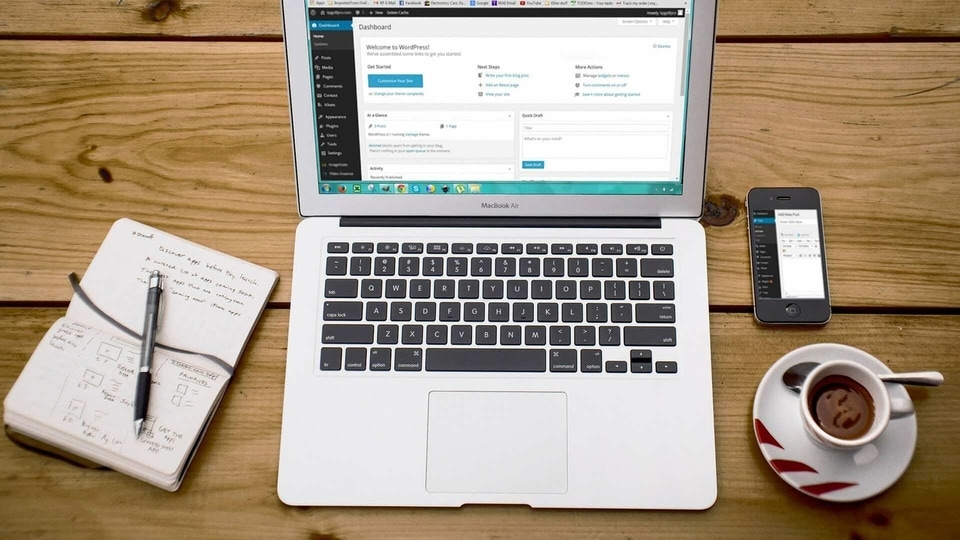 We also got a report stating how hackers are trying to fool customers and spreading ransomware in addition to Google fixing a four-month-old Gmail security bug.
Despite being a weekend, it was an eventful day in the world of tech. We saw Epic taunt Apple, Oppo Reno 5 details being leaked, Spotify trying its hands on with AI experience and more. We also got a report stating how hackers are trying to fool customers and spreading ransomware in addition to Google fixing a four-month-old Gmail security bug.
So, here's what made headlines in tech today:
Epic taunts Apple with a FreeFortnite tournament as legal battle rages on
After parodying Apple's iconic 1984 video, Epic has now decided to taunt Apple by launching a tournament, scheduled for Sunday (August 23) to highlight its war with Apple and its App Store policies. Apple users who have Fortnite on their iPhones already can participate in this tournament. The game on iPhones will not receive the new update for Chapter 2 Season 4 that will roll out on August 27.
Oppo Reno 5 series detailed, expected to feature unannounced Snapdragon 860
It has been suggested that the Reno 5 series may include the Oppo Reno 5, Oppo Reno 5 Pro, and the Oppo Reno 5 Pro+ models. Some information on the processor of the handsets have also been revealed. What's interesting is that at least one of the handsets in the series could feature Qualcomm's Snapdragon 775G or Snapdragon 860 SoCs – both of which have not been revealed by Qualcomm yet.
Spotify creates 'Alone With Me' AI experience with The Weeknd
Spotify has launched an immersive AI experience for The Weeknd that's powered by listening data. Users can interact with a life-like version of The Weeknd and talk about their listening history of the artist on Spotify.
Xiaomi is rolling out the MIUI 12 update to Redmi Note 8 Pro in India
Redmi Note 8 Pro, which was launched last year in October, is now getting the latest MIUI 12 update. The smartphone had launched with the MIUI 10 and soon god the MIUI 11 upgrade within a month. The latest MIUI 12 update has started rolling out to the Redmi Note 8 Pro.
Here's how hackers are using targeted phishing to gain your personal info
Highlighting phishing and other dubious methods carried to extract personal information by hackers, Kaspersky's new Q2 2020 report on spam and phishing reveals new ways how your data can be extracted easily and what you can do to prevent it.
Google fixes serious Gmail security bug four months after it was discovered
The bug reportedly had an impact on both Gmail and G Suite email servers. What's interesting is that this issue was identified by Google back in April this year. And it is only now (after months) that this has been fixed. As mentioned by the security researcher, Allison Husain, the bug could have allowed hackers to send spoofed emails on behalf of any Gmail or G Suite user.
With a speed of 178 Tbps, fastest internet in the world can download everything on Netflix in one second
Researchers at University College London have set a new world record for the fastest internet in the world at 178 terabits per second (Tbps). That's 178,000 Gbps. For reference, the minimum internet speed in India is 2 Mbps.
WhatsApp rolls out 'Advanced Search' feature for Android beta users, here's how it works
WhatsApp has started rolling out the 'Advanced Search' feature for beta users on Android. This feature has been in testing for the past few months and was first rolled out to iOS users. here's what it does.
Data of 235 million Instagram, TikTok, YouTube users exposed without password protection
A massive database with scraped data from almost 235 million Instagram, TikTok and YouTube users has been exposed without any password protection. According to reports, this database contained user information like names, contact information, images and statistics about followers.
Google Pixel 5 renders show Pixel 4a-like design, rear fingerprint sensor
Google revealed its next phones are the Pixel 5 and Pixel 4a 5G during the launch of Pixel 4a. Google hasn't revealed the launch dates but the Pixel 5 is tipped to debut on September 30. The flagship has already leaked multiple times over the past few months. But there are more new leaks exposing the Pixel 5's design and specs.
WordPress founder says Apple cut off updates to his free app because it wants its 30% fee
WordPress' founding developer Matt Mullenweg has accused Apple of cutting off updates to the app until and unless he adds in-app purchases so as Apple can make 30% of the money. Apple charges all iOS apps with in-app transactions a 30% fee on all the money they make. Interestingly, the WordPress app on iOS doesn't sell anything.
Nokia feature phone with Android, Google Assistant button in the works
HMD Global has a slew of Nokia phones in the pipeline ready to launch starting this month. There's also been an Android-powered Nokia feature phone rumoured for the longest time. A new sketch now reveals what is believed to be the Nokia feature phone running on Android.