Apple's space grey iMac accessories will only be available till stocks last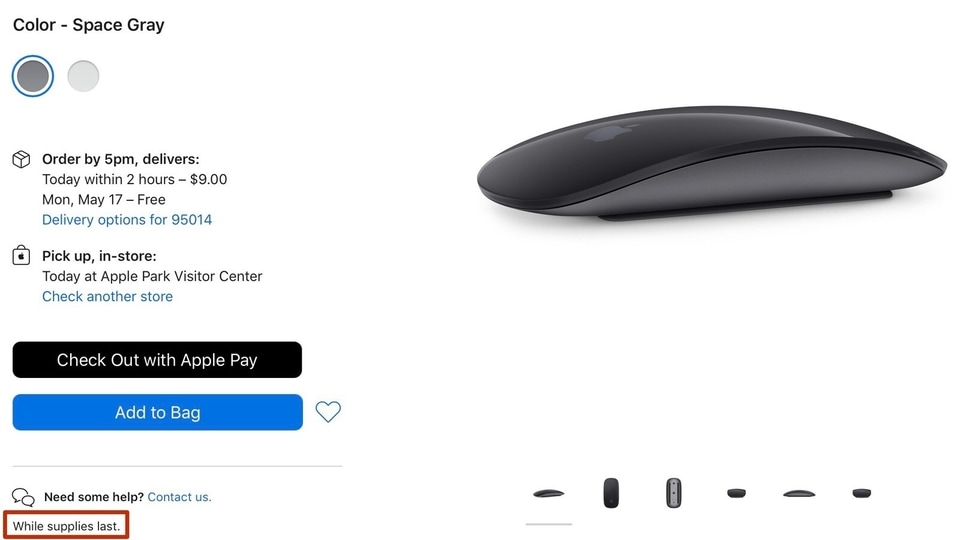 Apple is discontinuing its space grey iMac accessories and these will be available only till "supplies last".
Apple discontinued the iMac Pro earlier this year and is now discontinuing the accompanying space grey iMac accessories as well. The space grey Magic Keyboard, Magic Mouse, and the Magic Trackpad are being discontinued. These accessories were launched exclusively for the iMac Pro when it was released in 2017 and Apple then started selling them separately in the March of 2018.
Spotted by MacRumours on the Apple Store online, the space grey Magic Mouse, Magic Keyboard, and the Magic Trackpad are all going to be available "while supplies last". There is no mention of exactly how long these supplies will last but one can expect that it might happen soon. In case you still want any of these accessories and miss ordering them from the Apple Store, there is always Amazon. As 9to5Mac points out, these space grey options are all "readily available" on Amazon and often "at lower prices than Apple".
Apple discontinuing the space grey accessories makes sense. The company introduced the new M1 iMac last month along with a new version of the Magic Keyboard with the Touch ID and redesigned, colourful versions of the Magic Mouse and the Magic Trackpad. So the older space grey accessories do not match the new, more colourful offerings. For now, though, these new accessories are only being sold with the new iMac and are not available separately.
Just because Apple is discontinuing the older space grey accessories that does not mean that the company is never going to roll out a space grey iMac in the future again. One can expect Apple to introduce a space grey iMac with its new chip (M1 or M2) and matching updated accessories that include Touch ID and other upgrades. For now, though, this is not great news for space grey MacBook users who might be looking to replace any of their matching accessories.