Surface Go 2, Surface Book 3 now available in India, check price, key specs, and more
Surface Go 2 and Surface Book 3 are now available in India. The two devices are available for starting prices of ₹42,999 and ₹156,999 respectively.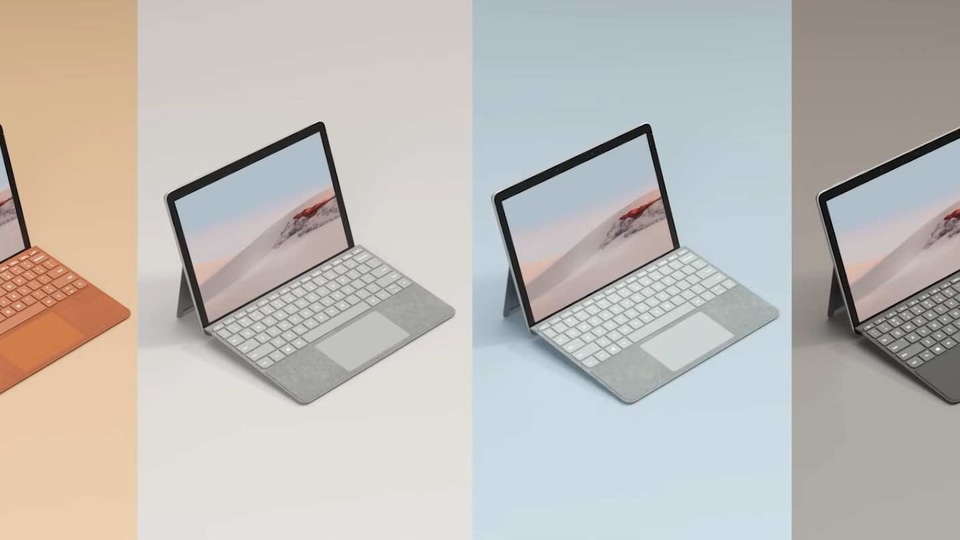 Microsoft on Tuesday announced the launch of Surface Go 2 and Surface Book 3 in India. The two devices are now available through commercial authorised resellers, retailers, and online platforms for a starting price of ₹42,999 and ₹156,999 respectively.
First up is Surface Go 2. The new device comes with the same design as the predecessor but with a few subtle changes. For instance, Surface Go 2 has a larger 10.5-inch PixelSense display. The new device is also said to offer an improved battery life. Microsoft claims Surface Go 2 delivers up to 64% faster performance thanks to the Intel 8th-gen Core M processor.
Surface Go 2 comes with Studio Mics dual-microphone solution, which is said to deliver better voice clarity. It also features a 5-megapixel front-facing camera. There is a new Camera app which allows users to scan documents and whiteboards. Surface Go 2 comes with Surface Pen support as well.
You can personalise Surface Go with Type Covers and accessories that are available in different colour options, including Platinum, Black, Poppy Red, and Ice Blue.
Next is Surface Book 3. The third-gen Surface laptop is said to deliver a much better battery life than its predecessors. Microsoft claims Surface Book 3 can deliver up to 17.5 hours of backup with a single full charge. The battery output is said to be up to 50% better than the Surface Book 2.
Surface Book 3 is available in 13-inch and 15-inch screen options. Featuring PixelSense Display technology, Surface Book 3 runs on 10-gen Intel Core processors along with NVIDIA GeForce GTX or Quadro RTX GPUs. The top-end model can also support up to 32GB RAM.
Complete price w SKU list:
Surface Go
P/4/64 GB: ₹42,999
M/4/64 GB: ₹47,599
P/8/128 GB: ₹57,999
M/8/128 GB: ₹63,499
Surface Book 3
13in i5/8/256 GB: Rs 156,299
13in i7/16/256 GB: Rs 195,899
13in i7/32/512 GB: Rs 237,199
13in i7/32/1 TB: Rs 259,299
15in i7/16/256 GB: Rs 220,399
15in i7/32/512 GB: Rs 266,499
15in i7/32/1TB GB: Rs 286,199
15in i7/32/512 Qdr: Rs 321,899
15in i7/32/1TB QdrCOMM: Rs 340,399