Google Chat getting redesigned layout, brings back Hangouts-style chat tabs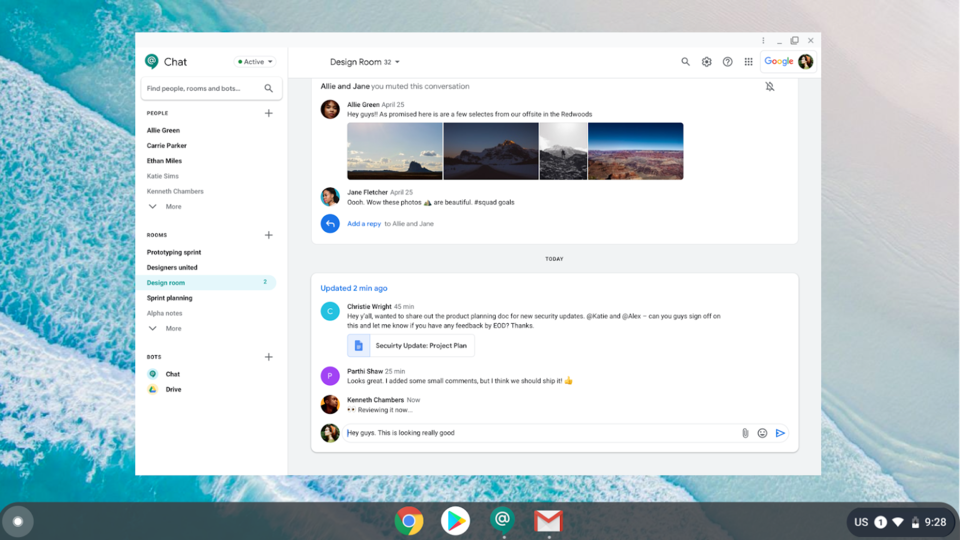 The new redesign allows users to minimise the chat list to only users profile photos, while chat tabs like Hangouts and Google Talk also make a return.
Google rebranded its G Suite work solution last year to Google Workspaces and the company has since been making attempts to make its communication offerings more cohesive. The company first integrated its video conferencing Meet service into the Gmail apps for Android and iOS and integrated Meet into the Gmail interface on the web.
The company is now looking to bring Chat, Meet and regular Gmail into one browser window, according to reports. While Google usually brings features to G Suite customers first, the redesign reportedly appeared on a user's personal account, as reported by 9to5Google.
Also read: Google Calendar adds offline support, but you won't be able to use it without a Workspace account
At the moment, Google offers a side drawer on Google Chat that allows users to choose between rooms, individual chats and bots. In the new Google Chat layout, the left panel has been streamlined to get rid of the bots and has shortcuts to create and join a new meeting according to the report.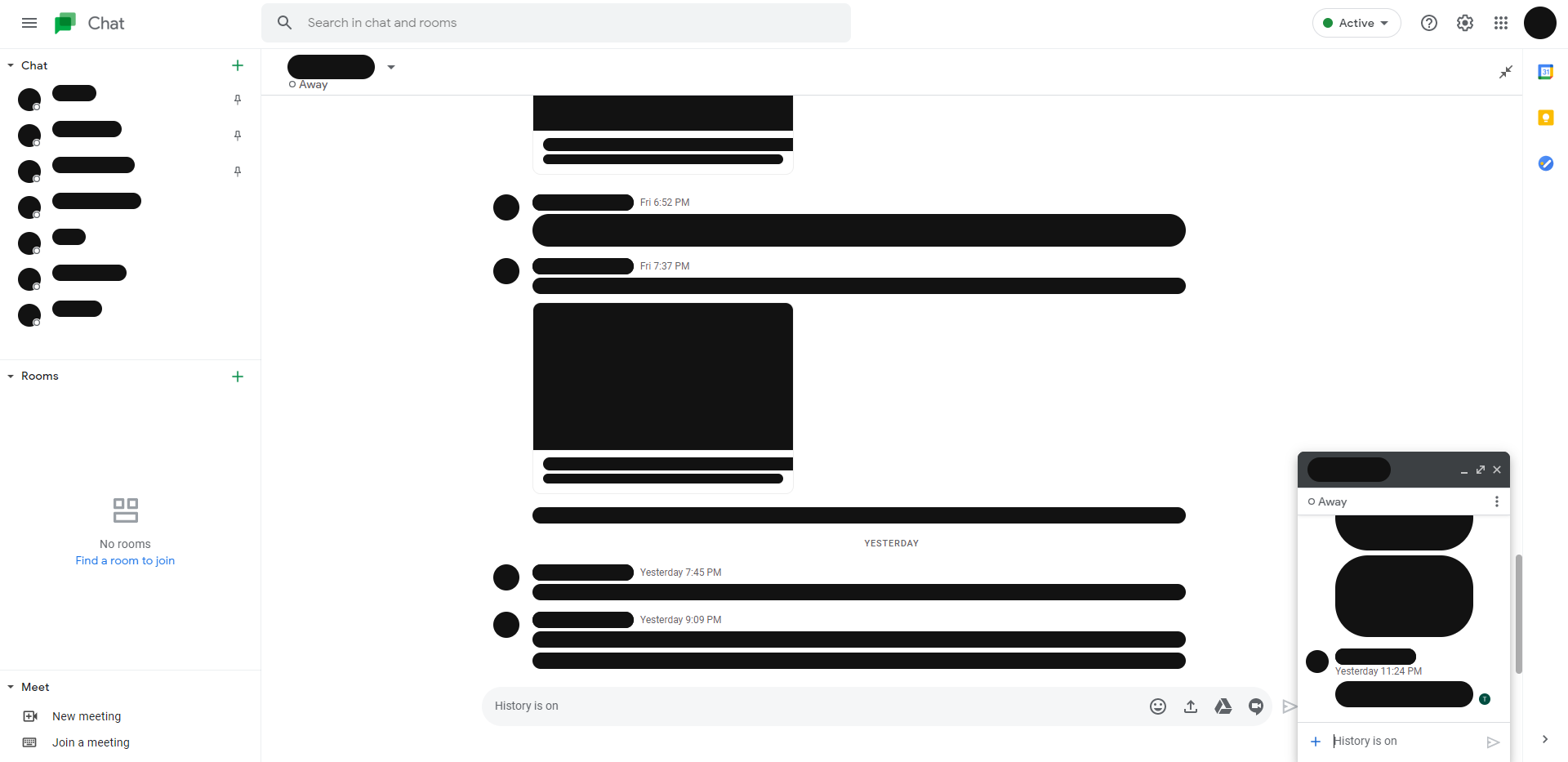 You can also adjust the list of users in the chat list, to show only people's avatars - this will allow for more space in the chat window. You can still move your mouse over the contact's profile image to show more details, but most users may prefer to simply use the full chat list, names included. Meanwhile tapping the button to exit the "full screen" will let you create an old-school pop-out window at the bottom of the window - just like Google Talk and Hangouts used to.
Read more: Google Chat gets Calendar shortcut, pinned chats
If you're a Workspace user, you will already have access to Google Chat, but if you're a free Gmail user, you'll have to wait for Google to eventually bring the feature to everyone once Hangouts is finally retired.