Google Chat gets Calendar shortcut, pinned chats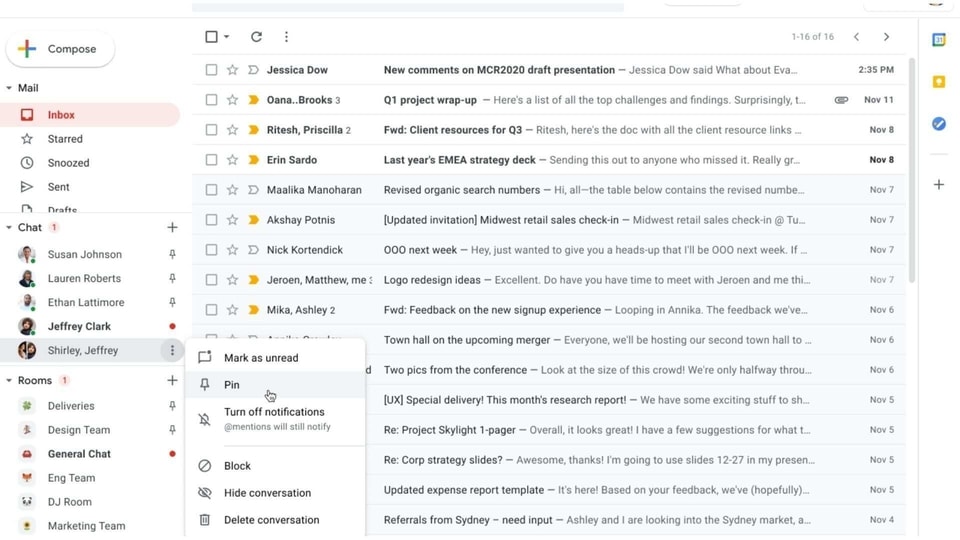 Google Chat's latest features let users pin conversations, and create events from the compose bar.
Google has rolled out two new updates for Google Chat. Google Chat conversations can now be pinned on Gmail's web app. Calendar shortcut has also been added to Google Chat. The new Google Chat updates are now available for Workspace (G Suite) customers.
Google Chat conversations are located on the left side of Gmail's web app. Here, conversations are displayed with the most recent chat on top. Google Workspace users can now pin conversations so that the important chats can stay on top of the list. This works for rooms in Google Chat as well. To pin a conversation in Google Chat, tap on the three-dotted icon and select 'Pin' from the list. Pinned chats will be displayed with the pin icon along with the user's name.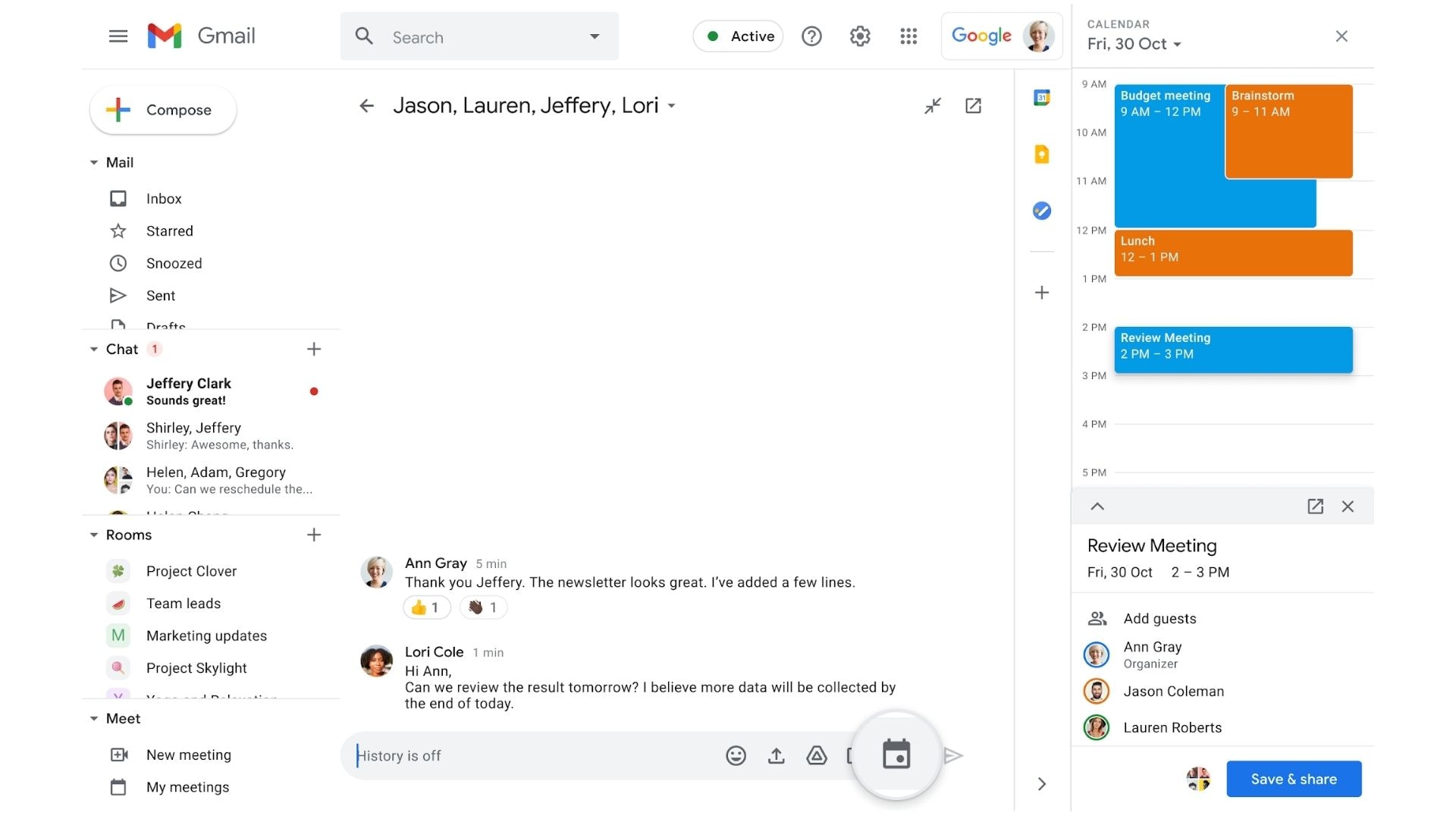 Google Chat has also received the Calendar shortcut so it's now easier to quickly schedule events. This shortcut is available in the conversation's compose bar in Google Chat. You can tap on the Calendar icon to schedule a new event with the attendees from the chat. The draft even will open in the side panel, and you can also customise the invite from here itself before sending it out. This shortcut works on mobile as well but it will open to the Calendar app.
Google has started rolling out the Calendar shortcut to Chat on Android, and the Gmail app as well. It will soon be available to Chat in Gmail on the web, and the Chat app on iOS.
The new Google Chat features are available for Workspace Essentials, Business Starter, Business Standard, Business Plus, Enterprise Essentials, Enterprise Standard, and Enterprise Plus, as well as G Suite Basic, Business, Education, Enterprise for Education, and Nonprofits customers.