Microsoft is testing 'voice launcher' feature for Windows users: Report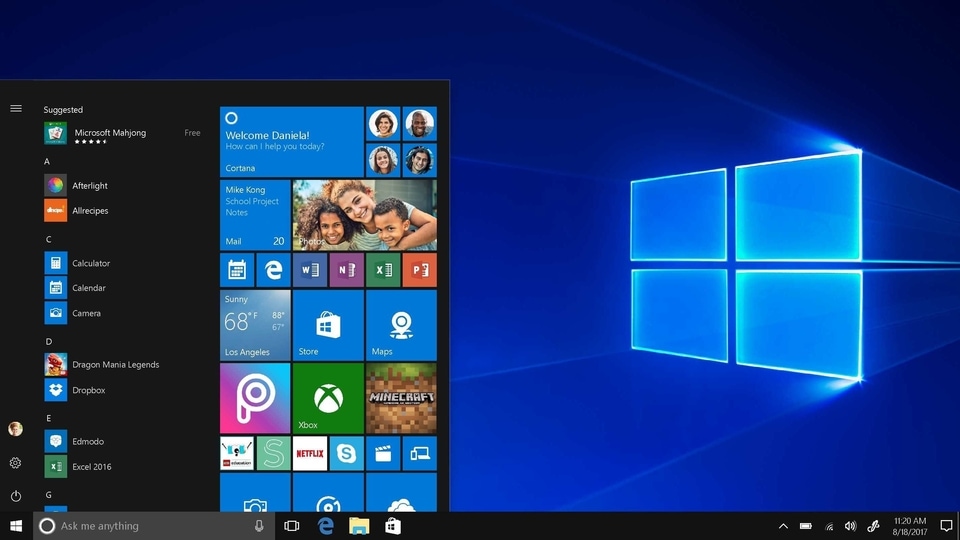 Microsoft is working on a voice typing launcher for Windows users. Here is what it does.
Microsoft is testing a new feature "voice launcher" that will allow users to interact with apps and files using voice commands, reports Windowslatest.
It is worth noting that the feature is not available to all users. Microsoft is testing the feature for select group users who use following languages: English (US, UK, Canada, Australia and India), French (France and Canada), Portuguese (Brazil), Spanish, German Italian and Japanese.
Since it's still an experimental feature, Microsoft is also asking users to contribute to its voice search database to help deliver more accurate results.
"Your everyday use of voice typing could make Microsoft's online speech tech more accurate for everyone who speaks your language. If you decide to contribute your voice clips, some of these clips will be reviewed by Microsoft employees and vendors," Microsoft says in the voice launcher prompt.
ALSO READ: Microsoft releases Holiday Hits album with tracks 'Windows Wonderland', 'You're on Mute Night'
The company also said that it keeps contributors' identity protected. In case, it finds a voice clip with personal information, it will delete it. Microsoft added that the contributed voice clips are used by Microsoft employees and vendors to improve speech technology.
According to the report, the experimental feature automatically shows up in the Windows Search API. Users can also manually summon the voice launcher through Windows Narrator shortcut 'Win + H'.
The report, which also features screenshots of the interface of the new feature, reveals voice typing launcher comes with a modern design. It also said that the feature has been optimised for all form factors running Windows.
The voice typing launcher further allows users to enable something called "auto-punctuation". As the name implies, it will automatically insert relevant punctuations to your dictations.
As of now, there is no word on wider availability of the feature. The report says it could be available through Windows 10 October 2021 update.