Amazon Freedom Sale is live, check value-for-money Bluetooth headphones with long-lasting battery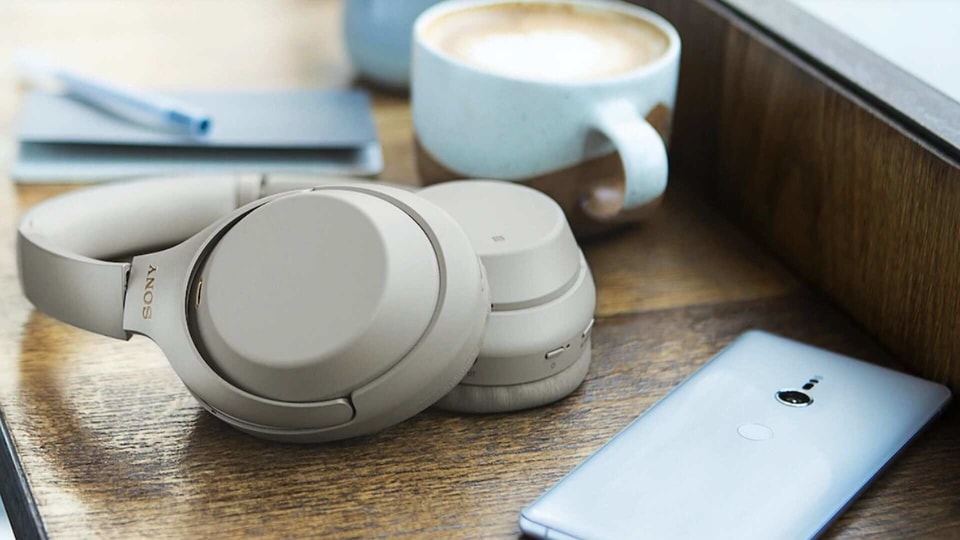 Our top recommendations for the best value-for-money headphones with long-lasting battery on Amazon Freedom Sale.
Is music your best friend during those long journeys or while working at home? If so, then efficient headphones with long-lasting battery life are a must-have accessory for you.
Sony's WH-1000XM3
Sony's WH-1000XM3 headphones give you up to 5 hours of playback time on a 10-minute charge. They have a long-lasting battery life of 30 hours on a single full charge. You can use the Bluetooth application to connect two devices at one time to these headphones, with one supporting music and the other calls. They are designed with Smart Listening technology and Digital Noise Cancellation to enable control of the ambient sound setting. The headphones are compatible with both Android and iOS devices and come with built-in Alexa features for voice access to music.
B07HZ8JWCL
ALSO READ: Apple iPhone 11 available with big discount on Amazon Freedom Sale
LEAF BASS Bluetooth Headphones
If you are looking for something affordable, then LEAF BASS Wireless Bluetooth Headphones are the best choice. Packed with a powerful Li-ion battery, the headphones give a 10-Hour battery life on a single 2.5-hour charge. Also, they have an AUX port to connect your device through a cable when there is no charge. The ultra-soft cushions on the ear cups and the headband extend the utmost comfort during prolonged usage.
B07DNTF5TQ
Infinity Glide 500
Infinity Glide 500 Wireless Headphones with a 20-hour playtime are another great option for you on our list. The headphones have a 200mAh battery that takes about 2 hours for full charging. With a quick 10-minute charge, you can get over 2 hours of playtime. Build-in Dual Equaliser allows you to enjoy normal and deep bass while volume controls enable you to adjust the preferred sound level. Voice Assistant Integration enhances the wireless experience by facilitating setting control with your voice.
B07W5MYRF4
ALSO READ: Amazon Freedom Sale kicks off with big discounts, deals on smartphones, laptops, and more
Sennheiser HD 4.50 SE
Featuring support for Bluetooth 4.0 Technology, Sennheiser HD 4.50 SE offers up to 19-hour battery life when connected to your devices through near field communication (NFC) feature. The headphones also come with a connecting cable for battery-free listening. They are Noise Gard activated that produces ambient noise level to offer you improved listening experience. Intuitive ear-cup mounted controls allow you to manage calls, adjust volumes and change the tracks with ease. These headphones have a durable headband and side-swivelling ear cups with soft leatherette pads for maximum comfort.
B07CKT8Z57
Boult Audio ProBass Flex
Boult Audio ProBass Flex Bluetooth Headphones are available in an ergonomic design with a built-in Mic, sub-woofers and three in-line button controls. The headphones offer 10 hours of runtime and two days standby time. You can use Siri and Google Assistant for seamless voice commands. The headphones come with a premium-quality braided Aux-cable for an uninterrupted usage even when you run out of battery. They are engineered with Neodymium Technology to deliver high definition audio quality with powerful bass. Additionally, the headphones are highly resistant to water and sweat.
B07LG59HLT
At Hindustan Times, we help you stay up-to-date with the latest trends and products. Hindustan Times has an affiliate partnership, so we may get a part of the revenue when you make a purchase.