Awesome! Hubble Telescope helps solve Einstein Ring problem with awesome photo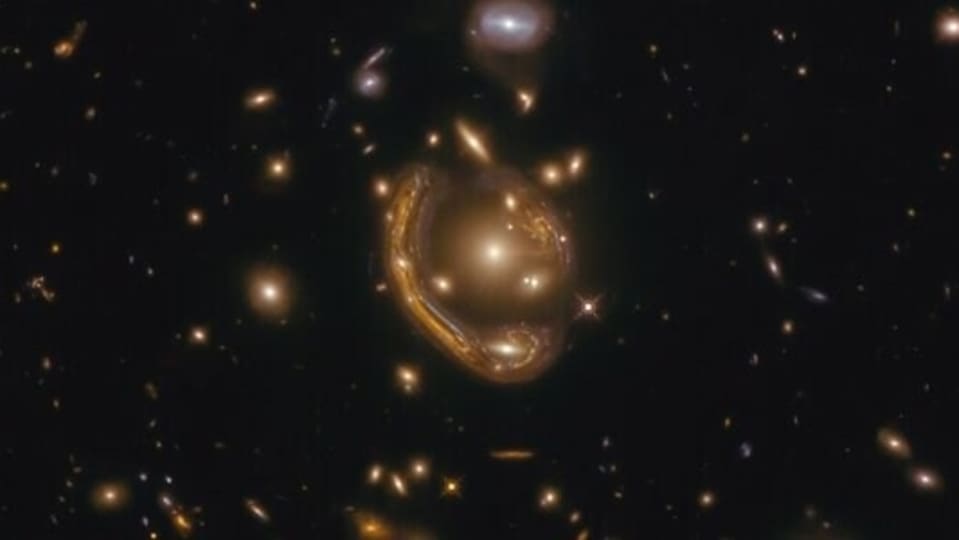 Amazingly, an Einstein Ring causes light shining from far away to be bent and pulled by the gravity of an object between its source and the observer.
NASA-run Hubble Telescope is one of the most powerful telescopes built by scientists. It keeps capturing images of deep space, which in turn gives us deep insights about the universe. Now, an image captured by the Hubble Telescope way back in December, 2020 has helped astronomers find out the age of Einstein Ring.
For those who aren't sure, an Einstein Ring is a ring-shaped optical illusion first theorised to exist by Albert Einstein in his general theory of relativity. Einstein Rings cause light shining from far away to be bent and pulled by the gravity of an object between its source and the observer. In this case, the Hubble telescope captured the GAL-CLUS-022058s galaxy that is located in the southern hemisphere constellation of Fornax (The Furnace). The image shows the largest and one of the most complete Einstein rings ever discovered, and was nicknamed the "Molten Ring'' by the Hubble observation's Principal Investigator, which alludes to its appearance and host constellation.
According to a report by the European Space Agency, a team of European astronomers used a multi-wavelength dataset, which includes inputs from the NASA/ESA Hubble Space Telescope and this featured image, to study this Einstein ring in detail. The detection of molecular gas, of which new stars are born, allowed us to calculate the precise redshift and thus gives us confidence that we are truly looking at a very distant galaxy," said Nikolaus Sulzenauer, PhD student at the Max Plank Institute for Radio Astronomy in Germany and member of the investigation team.
Upon further investigation, the scientists determined that the galaxy in the ring was about 9 billion years old and that it was formed when the universe was only about one-third its present age of 13.8 billion years.
"We can clearly see the spiral arms and the central bulge of the galaxy in the Hubble images. This will help us to better understand star formation in distant galaxies using planned observations," said a team member Susana Iglesias-Groth of the Institute of Astrophysics of the Canary Islands in Spain explaining the results of the team's findings.