Burj Khalifa sized asteroid heading towards Earth, says NASA
An asteroid as big as Burj Khalifa is approaching Earth and NASA has dubbed it as hazardous. Two others are as big as the Eiffel Tower and Taj Mahal.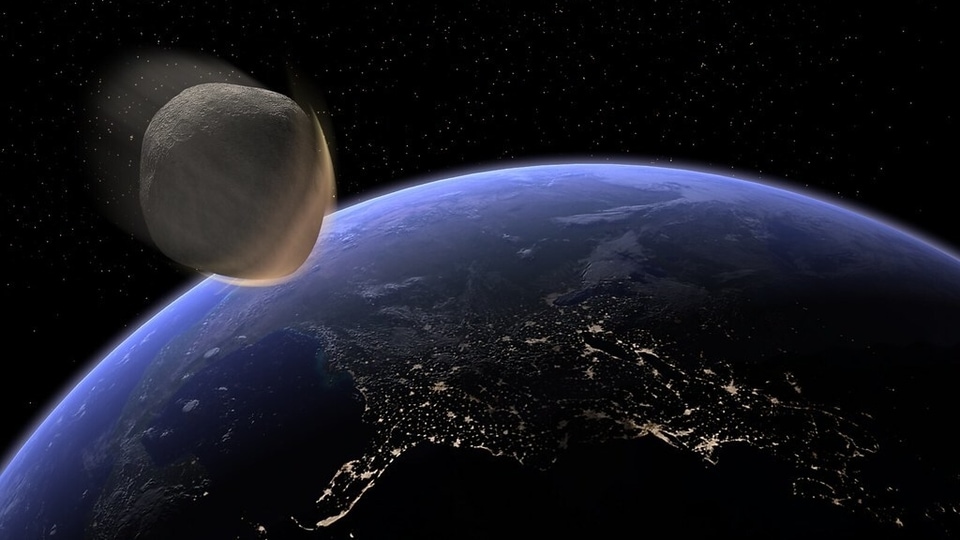 It's almost the end of the year and we already have heard a number of reports about many asteroids having passed dangerously close to the Earth. However, there are still other asteroids that are approaching Earth. Big rocks, known as asteroids and comets in space travel around the Sun and sometimes change their paths due to the gravitational force of planets. These space rocks rarely collide with Earth, but when they do, it's a disaster. That's why, even when an asteroid with a diameter of over 150 metres travels close to Earth, NASA identifies it as a potentially hazardous one and keeps a close eye on it. In this last month of the year, not just 1 or 2 asteroids, there will be as many as 5 potentially hazardous asteroids with diameters ranging from 84 metres to 1.3 kilometres that will approach Earth. Few of them are of the sizes of the Eiffel Tower and the world's largest building Burj Khalifa. Here is the list of the upcoming asteroids that are approaching Earth.
Asteroids in December 2021
4660 NEREUS
4660 Nereus is a 330-meter-diameter asteroid that will fly past Earth on December 11 at a distance of 3.93 million kilometres. According to the report, it is nearly the size of the Eiffel Tower. Despite its distance being ten times that of Earth and Moon, the asteroid has been classified as "potentially hazardous" since it meets all of the NASA requirements.
163899 (2003 SD220)
This another massive asteroid is around 769-816 metres in diameter which is expected to zoom past Earth on December 17. It is as big as the size of the world's tallest building Burj Khalifa. The asteroid 163899 will approach Earth at a distance of 5.4 million kilometres, which is 1.3 times closer than the asteroid range identified by NASA as potentially dangerous.
2016 TR54
On December 24, the 2016 TR54 asteroid, which is estimated to be 100 to 230 metres in diameter, will pass near the Earth at a distance of 6.4 million kilometres.
2018 AH
Around 84-190 metres in diameter, asteroid 2018 AH will pass by Earth on December 27 at a distance of 8.9 million kilometres. Its size is bigger than the Taj Mahal.
2017 AE3
2017 AE3, a 120-260 metre asteroid, is the third largest asteroid to pass by Earth this month. The asteroid, which is expected to pass by Earth on December 29, might be larger than the Statue of Unity. The asteroid will most certainly pass Earth at a distance of 3.1 million kilometres, which is under the safe range.
Follow HT Tech for the latest tech news and reviews , also keep up with us on Twitter, Facebook, and Instagram. For our latest videos, subscribe to our YouTube channel.
First Published Date:
04 Dec, 07:42 PM IST
71638626960758
NEXT ARTICLE BEGINS