Windows 11 update: How to customise the taskbar after you download Windows 11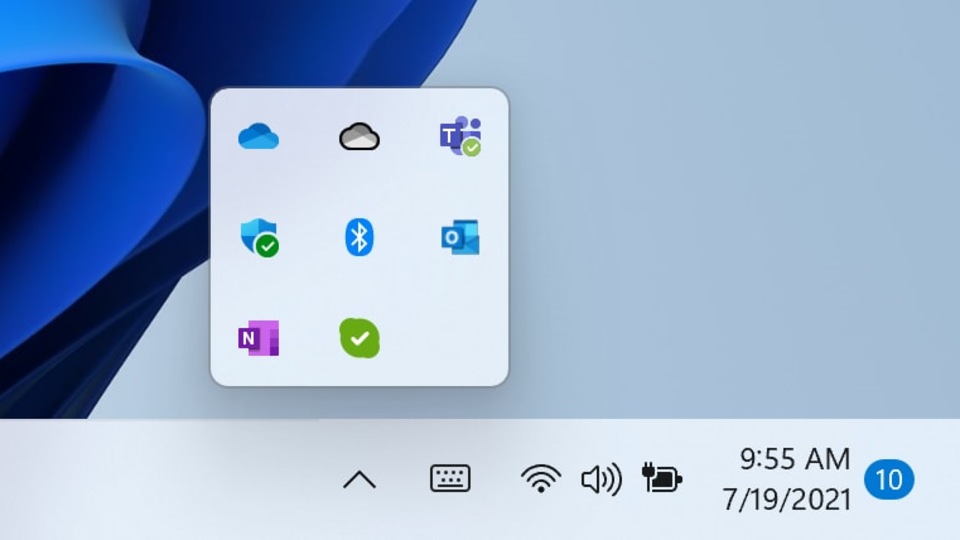 Windows 11 will arrive on October 5, bringing upgrades and changes to some parts of the Microsoft Windows operating system. Here's you can customise the taskbar on Windows 11.
Windows 11 is right around the corner and users will be able to download their favourite operating system on compatible laptops and desktop computers on October 5. Thanks to the Windows Insider Program, we now have a fairly good idea about the upcoming operating system update and what it will look like. Microsoft has added several new features to the operating system like support for Android apps redesigned system apps and so on. However, other system components have been modified like the Start Menu, and these changes have not been well-received among all users.
One of the biggest changes to the Start Meni for Windows 11 is the removal of Live Tiles, and the centring of the Start button. Another big change is that the taskbar is now fixed and cannot be moved from the bottom edge. The search bar is now part of the Start Menu and requires additional input. These are all important changes that Microsoft has made keeping in mind the overall change to the operating system with Windows 11, but these changes may not sit well with all users.
Also read: Looking for a smartphone? Check Mobile Finder here.
While some features like moving the taskbar to other edges of the screen may return in the coming months, here's how you can customise the Windows 11 taskbar after downloading the update two weeks from now.
How to move the Start Menu back to the left again
When Windows 11 comes out, the Start menu and app icon list are centred, which means that you might be clicking in the left corner to no avail. In order to bring the Start Menu back to the left, right-click on the taskbar, then choose Taskbar behaviours, then click on the alignment setting and choose Left instead of Center. After closing this window, you should be able to see the start menu and apps be left-aligned again.
How to pin and un-pin apps to the taskbar
Meanwhile, if you want to pin apps on Windows 11, you will need to learn to do so again, as the drag and drop feature is not currently working on Windows 11, at least during earlier builds. This could possibly be fixed in a later update, but for now, users will have to first open the app, then right clock on the icon and choose the Pin to taskbar option. Similarly, you can also choose an icon from the desktop or Start Menu to add to the taskbar by right-clicking. These options have always existed, but they weren't the only way to pin apps to the taskbar. Unpinning an app is very simple - just right click and select Unpin this app.