When Mars looked like Earth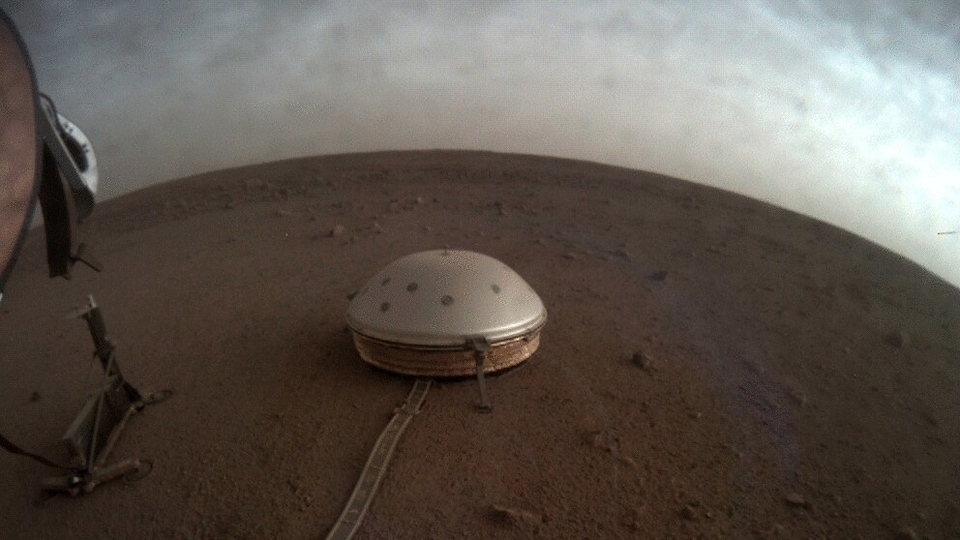 Mars looked like Earth? While Earth is like heaven, Mars is as close to hell as a planet can get. However, Mars may have many valuable lessons that may come in useful to save Earth one day.
The interest in planet Mars has been there for hundreds of years. People have been talking about canals and water on Mars for that long. And where there is water, there must be life, right? Perhaps. The jury is still out on that one even as humanity has shot off a number of satellites and other gadgets to sift through the Martian space and surface to glean more information. However, one thing is almost certain - Mars was like Earth at one time. The same was revealed by space agency NASA.
When a direct question was put to a NASA scientist, the answer was quite affirmative - it can never be 100%, of course. A NASA scientist was asked - Did Mars ever look like Earth?
The answer was, "Yes, we think it did! Ancient Mars may have been wetter & warmer - similar to our planet." This exchange was with astrobiologist Dr. Becky McCauley Rench and it was posted on Instagram by NASA.
So, yes, Mars may be uninhabitable now, but once upon a time, if you go back long enough, it had seasons, volcanoes, floods and so much more. In short, Mars was like Earth.
The solar system formed some 4 billion years ago and and both Mars and Earth were composed of 'similar stuff'. However, something changed Mars. Or should we say, something destroyed its potential to hold life, which is quite unlike what happened here on Earth, which has prospered, as far as presence of life is concerned. So, far from being any kind of paradise, Mars is now a cold dry place.
Ultimately, the difference between Mars and Earth is that the Red Planet is a dry place. Mars lost all its water and thereby the chance to host life on the planet - complex life at least, the kind found on Earth. In fact, the probes sent by humanity to Mars are still looking for signs of life - primitive life. None has been found so far.
So, why are we fascinated with Mars? Apart from the curiosity factor, there may be lessons in it for Earth. What we learn about Mars may one day come in handy to save Earth from a fate suffered by Mars.
With climate change threatening Earth, every lesson learned from Mars will go a long way in saving humanity in the long run.