6 easy ways to stay safe on WhatsApp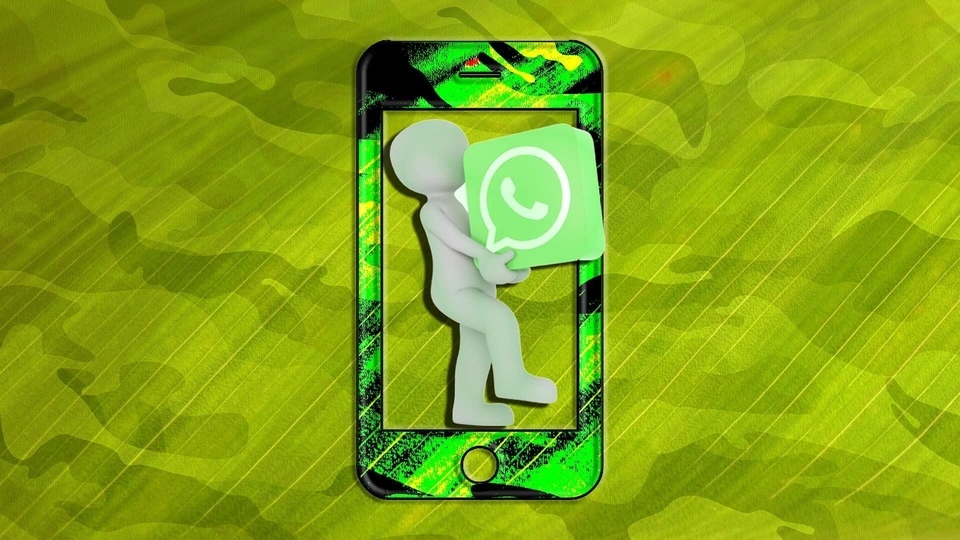 From hiding your profile photo to activating two-factor-authentication, here are six easy things to you can do and keep in mind to be safe on WhatsApp.
WhatsApp is our super convenient go-to platform for instant messages, calls and even video calls these days. The fact that you can call, message and video call contacts from one platform itself makes things a lot easier for us.
Also, since WhatsApp's calls and chats are end-to-end encrypted, you don't have to worry about anyone intercepting your messages or your calls - not even Facebook and WhatsApp (in case it slipped your mind, Facebook owns WhatsApp).
However, while your messages and calls are safe, there are several bad elements out there that scam, manipulate and harass people on the platform.
To say safe from people like these, here are some simple steps you can follow -
1. Make sure only your contacts can see your profile picture
WhatsApp gives you an option to hide your profile picture from those who are not in your contacts. Go to 'Settings', Click on 'Account', then click on 'Privacy'. Here you will see 'Profile photo'. WhatsApp lets you change who can see your profile photo and you can pick between - Everyone, Nobody and My Contacts.
It's better to select either Nobody or My Contacts just to be safe.
2. Block people who you know you will not be 'chatting' with
You might have to save a lot of numbers in your phone directory that you don't intend to speak to on WhatsApp too. Like a local store you call and order things from, or a delivery/courier service agent who needed help with location one time and you had to add them to your contact list for that.
It's easier to select and block a contact on WhatsApp than it is to find them on the contact list and delete their contacts. This will also prevent them from messaging you unnecessarily.
3. Do not accept video calls or voice calls from unknown contacts on WhatsApp
Sure, you can see the number when the call comes in but don't pick it up unless you recognise it. Or unless you know you asked the person to call you. This is especially important for video calls because there is no way to stop the front camera from turning on the very moment you answer the call.
If you have to pick up a video call from a strange number, manually cover the front camera so as the person on the other side cannot see you till you allow it.
Also Read: Be careful, a new text bomb is making WhatsApp crash and will hang your phone
4. Do not pick up calls or reply to messages from numbers that begin with prefixes that you do not recognise
The country code for India is +91, so you will be able to recognise local numbers if they call or message you. But if you suddenly see a very strange code, ignore the message/call just to be safe.
Many times scammers mask their numbers to look like international calls to trick people. If you have friends/relatives living abroad, make sure they tell you which number they are going to call from so as you can save it.
5. Never share any bank details, OTP or passwords with anyone on WhatsApp unless you are strictly certain of who they are
Scammers and hackers have managed to break into or take over WhatsApp accounts by posing as an acquaintance and pretending to ask for help because they have been logged out from their account. If you have two-factor-authentication (2FA) activated on your WhatsApp account, you will receive a SMS with an OTP on your registered number if anyone is trying to log into your account from another device.
Do not share this OTP with anyone unless you have triggered a new log-in yourself. Also, never share any sensitive information with anyone on WhatsApp like bank details or credit card details. Also, do not use WhatsApp on Web on laptops/PCs that aren't yours.
6. Activate two-factor-authentication (2FA)
This feature lets you set a double lock on your WhatsApp account. At the first level, you can protect your WhatsApp account by putting in a code lock, or face-unlock or finger-print lock on the app itself so as no one but you can open it. Then the second level is the addition of a registered number.
With the latter, whenever you change your main device and need to set up your WhatsApp account on a new device, the app will send an OTP to your registered number. You need to feed this OTP in to delink the older phone and set up the app on the new device.
If you have not triggered this yourself and suddenly happen to receive an OTP, ignore it and don't share it with anyone. Block the person asking for this OTP immediately.