Google bans Squid Game app! Delete DANGEROUS Joker malware from phone; here is how to
Google bans Squid Game app from Google Play Store, but you must delete the dangerous Android Joker malware from your phone too.
The Squid Game app is based on the hugely popular Netflix game.
Google bans Squid Game app after a researcher caught the cybercriminals and exposed them.
They had secretly stashed the dangerous Android Joker malware in the popular Squid Game app.
Here is how to delete the 'Squid Wallpaper 4K HD'- app from your phone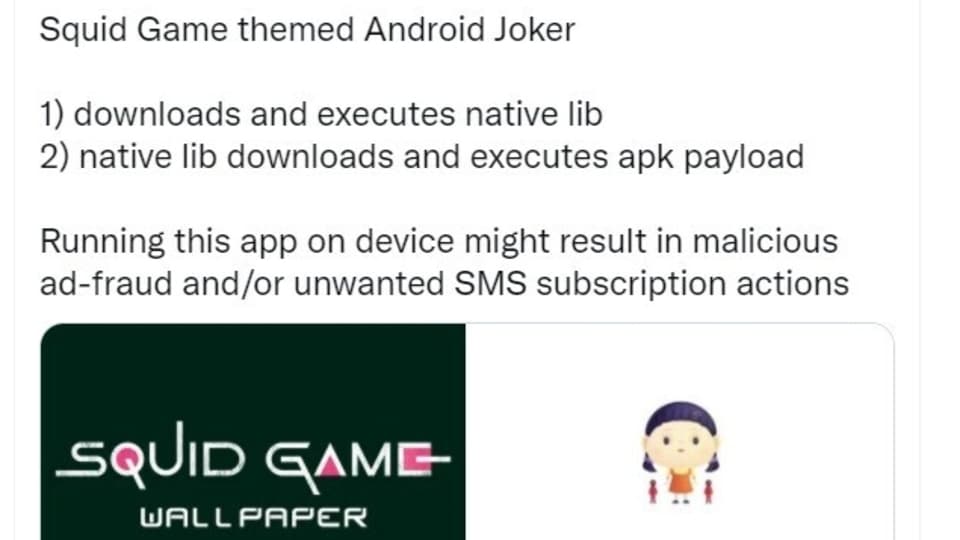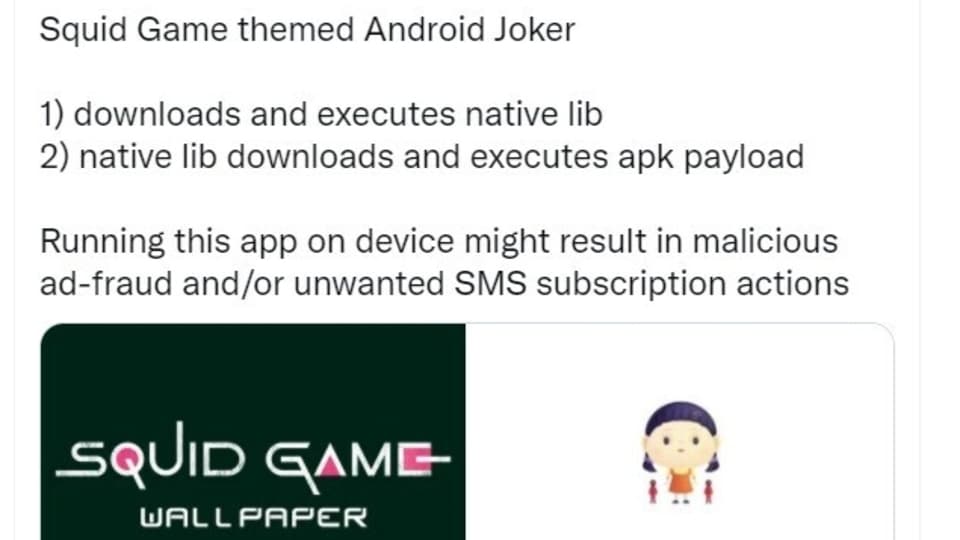 Squid Game has become a global rage courtesy Netflix. It is hugely popular. Its amazing success story has caught the attention of cybercriminals too and they took advantage of all those people who want to download the Squid Game app. The intent is to steal money and personal data. And these cybercriminals were extremely successful in managing to fool people. But they were exposed! Now Google has banned the Squid Game app from Play Store. The reason is that, instead of downloading Squid Game app, fans ended up with a fake Squid Game app. The name of this fake app was 'Squid Wallpaper 4K HD'.
Considering how popular the game is, a huge number of people ended up downloading Squid Game app and it was only after a cybersecurity firm ESET researcher Lukas Stefanko caught the cybrcriminals red-handed that the scam was actually exposed.
Fake Squid Game app Modus operandi
How did the criminals manage to dupe people? Freebies. Yes, fake Squid Game app offered fans free wallpapers of the real game. The offer was enough to make people download this app in the thousands.
Dangerous malware
The security firm found that the app 'Squid Wallpaper 4K HD' had hidden malware in it to infect Android phones. This hidden malware was the highly dangerous Joker malware.
Where did fans find 'Squid Wallpaper 4K HD' app?
The problem was that the 'Squid Wallpaper 4K HD' app in which the criminals had hidden the secret malware was available for download on Google Play Store.
Google Play Store crackdown
The cybersecurity firm informed Google Play Store about the fake 'Squid Wallpaper 4K HD' app and Google rushed to ban the app from the store.
Joker malware
The Joker malware is not new. It has been caught often, but it keeps coming back in a new avatar. This time it did in the guise of the Squid Game. The intent was to obviously to lure Squid Game fans who would be so happy to get something they covet for free that they would not check if there was anything wrong with the app.
In his tweet, Lukas Stefanko said, "Squid Game themed Android Joker
1) downloads and executes native lib
2) native lib downloads and executes apk payload
Running this app on device might result in malicious ad-fraud and/or unwanted SMS subscription actions."
How many people were caught in the trap?
Before being exposed by the cybersecurity firm, the 'Squid Wallpaper 4K HD' app was downloaded as many as 5,000 times. It was taken down from the Play Store thereafter.
What did Joker malware do
The Joker malware in 'Squid Wallpaper 4K HD' app carried out "malicious ad-fraud and/or unwanted SMS subscription actions". It caused unwanted ads to be played through text messages on phones of users. It also signed up these users to some premium services. In short, the users ended up paying big amounts.
Stefanko said, "Seems like a great opportunity to make money on in-app ads from one of the most popular TV show without official game".
What Users Can Do
What users need to do is go to their phones Settings and thereafter Apps and uninstall the app before it does more damage. They will also have to check what all the Joker malware has signed them up for and to stop payment.
Follow HT Tech for the latest tech news and reviews , also keep up with us on Twitter, Facebook, and Instagram. For our latest videos, subscribe to our YouTube channel.
First Published Date:
25 Oct, 11:28 PM IST
71635183861766
NEXT ARTICLE BEGINS