Amazon Great Indian Festival: Here are the top 5 TVs you can buy right now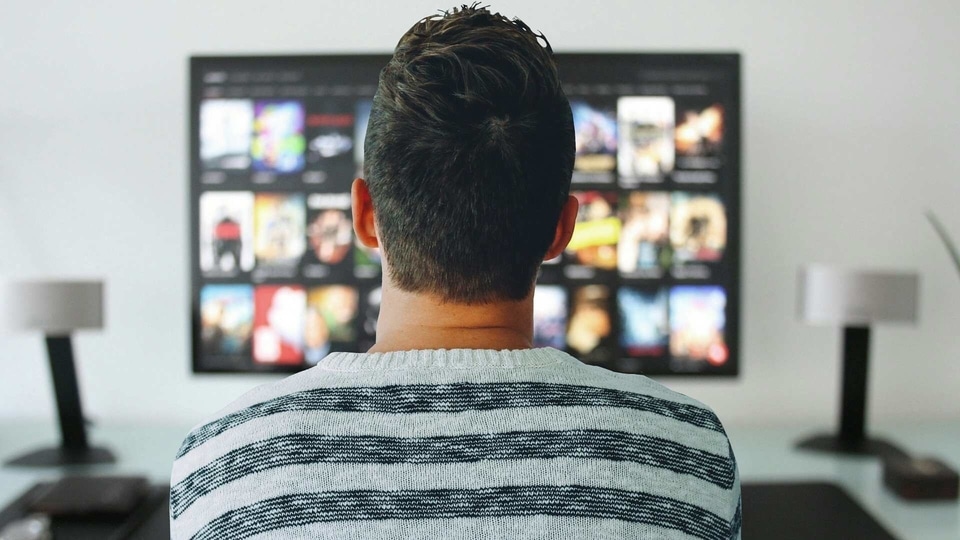 Thinking of buying a new TV? Amazon Great Indian Festival has some solid deals for you and we've also picked the top-rated TVs on the platform to help you decide.
The Amazon Great Indian Festival is right around the corner and if you were looking to pick up a TV, we have some great suggestions for you. One of the benefits of the connected world is that purchases can be made after consulting with not only friends and family, but also with hundreds and thousands of strangers.
One can buy based on ratings for electronics, books, games, movies, and pretty much everything else in the world. So without further ado, let's look at the top-rated TVs on Amazon:
LG 43 inch 4K UHD Smart LED TV
With LG life is always good (LG = Life's Good), and their television sets are perfect examples of electronics built for the modern age. The 4K Ultra HD LED TV has a total rating of ⅘ on the 1405 ratings available on Amazon. Priced at ₹ ₹36,490, the TV has a resolution of 3840 x 2160 pixels with a refresh rate of 50 hertz. The DTS Virtual X sound gives you access to multidimensional audio. The Active HDR optimizes every single detail on the screen, so you'll be able to see rich colours and almost "feel the screen". Couple this with LG's dynamic scene-by-scene adjustment technology, and you're bound to be left breathless as you watch the new season of The Crown when it releases.
B08JZ8LP57
Mi 50 inch 4K Ultra HD TV
Mi smartphones have already captured the hearts of millions of Indians, and with the Mi 50 inch 4K TV, they are proving their prowess in display technology. The TV has an impressive 4 stars out of 5 in the 5712 ratings available on Amazon. One of the reasons Mi is dominating the TV market is the competitive price it offers. The 50-inch variant is priced at just ₹31,999, making it a steal. Add to that a potent mix of features such as Vivid Picture Mode and 20 Watts Dolby DTS-HD speakers. Did we mention the display resolution of 3840 x 2160 pixels, and the ever-popular PatchWall technology that lets you consume media from the internet faster than ever? Yeah, we're not making a list of all the other impressive features this TV has because we have 3 other TVs left in this list to talk about.
B08B9GQMHZ
Samsung 32-inch Wondertainment Series HD Ready Smart TV
Capturing major markets across the globe, from smartphones to tablets, PC monitors, and now TVs, the 32 inch TV from Samsung's Wondertainment series is rated 4 out of 5 in the 1371 ratings available on Amazon. The TV is priced at a reasonable ₹15,999. With a screen resolution of 1366 x 768 pixels, and a refresh rate of 60 Hertz you can expect picture quality that competes with the best in class in this price range. Other impressive features of the Samsung TV includes the Ultra Clean View that delivers high-quality images with less distortion, using an algorithm that adjusts picture quality according to changes in light. There is also a Contrast Enhancer and voice assistants like Google Assistant and Alexa to help you navigate quickly.
B086WZSK4F
Onida is a resolute cookie who is making a comeback with the 43 inch Fire TV. Rated 4.5 out of 5 on the 2614 ratings available on Amazon, the TV is a bundle of features packed into a compact box. Priced at ₹23,249, the Onida Fire TV makes streaming content on TV easier than before, with Netflix, Prime, and Hotstar all bundled in. There are 3 HDMI ports that let you connect Blue Ray players, gaming consoles and even the PC. The voice remote with Alexa helps you search for movies, music and more. The Wide Viewing Angle makes sure you can catch the latest blockbuster on Prime with your entire family sitting together in the living room. Happy times indeed.
Sony Bravia 55 inch 4K Ultra HD LED TV
The last member on our high rated TV list comes from Sony, a brand respected by people across the world. The Bravia TV is rated 4.5 out of 5 on Amazon and its asking price is a well-justified ₹63,999. 4K Ultra HD Resolution of 3840 x 2160 Hertz, with a refresh rate of 50 hertz, and Bass reflex speakers means the TV has better specs than most peers in this segment. Sony's Triluminos technology means even vivid colours come alive, and the MotionFlow XR technology means sharp and smooth moving details can be easily seen. The S-Force Front Surround Sound also means there is high-fidelity audio with a wide listening area.
B084T8MD6L
(At Hindustan Times, we help you stay up-to-date with latest trends and products. Hindustan Times has an affiliate partnership, so we may get a part of the revenue when you make a purchase.)