Here's how you can send voice tweets
Twitter is experimenting with a new feature that lets you post voice tweets. Here's how to use it.
19 Jun 2020, 07:30 AM IST
in how to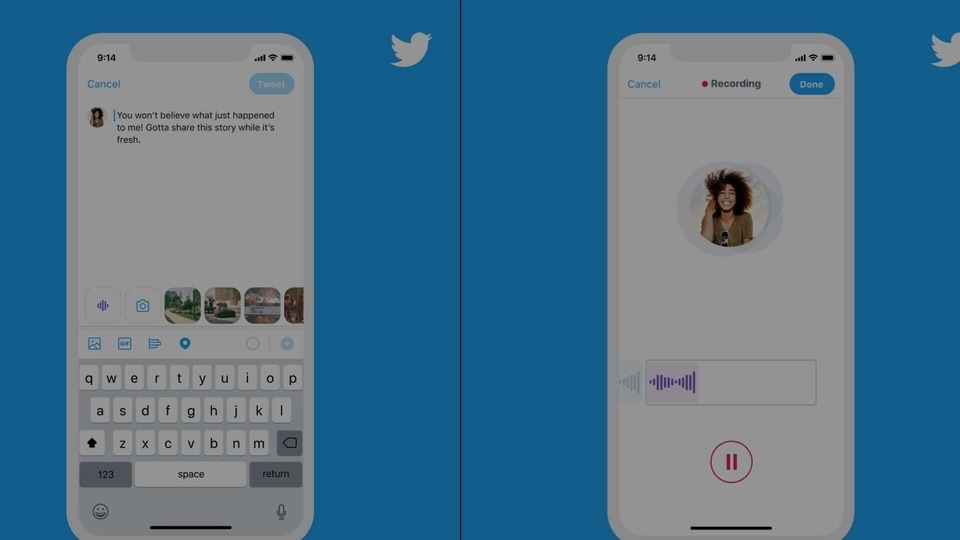 Twitter has launched a new feature which allows users to post audio posts. The feature is still in a testing phase and available to a select group of users on iOS. There's no word on when the feature will be available on desktop or Android.
If you have received the feature, here's how to tweet with your voice.
Step 1: Compose a tweet on your iOS app.
Step 2: You will notice a new wavelength icon. Tap on it.
Step 3: Tap on the red button to record your audio.
Step 4: Tap on the "Done" when you've finished recording.
Step 5: Tap on tweet to post the voice tweet.
Things to note
1. Twitter currently supports recording of up to 2 minutes and 20 seconds for one voice tweet.
2. In case your voice tweet exceeds the limit, Twitter will automatically create a thread.
3. Twitter can create a thread of up to 25 voice tweets.
More about voice tweets
1. Voice tweets will appear as audio attachments on your timeline.
2. If you play anyone's voice tweet, it will automatically keep moving to next audio posts in the thread.
3. The audio playback appears at the bottom of the app screen.