Windows 11 released; here's how to upgrade your PC before others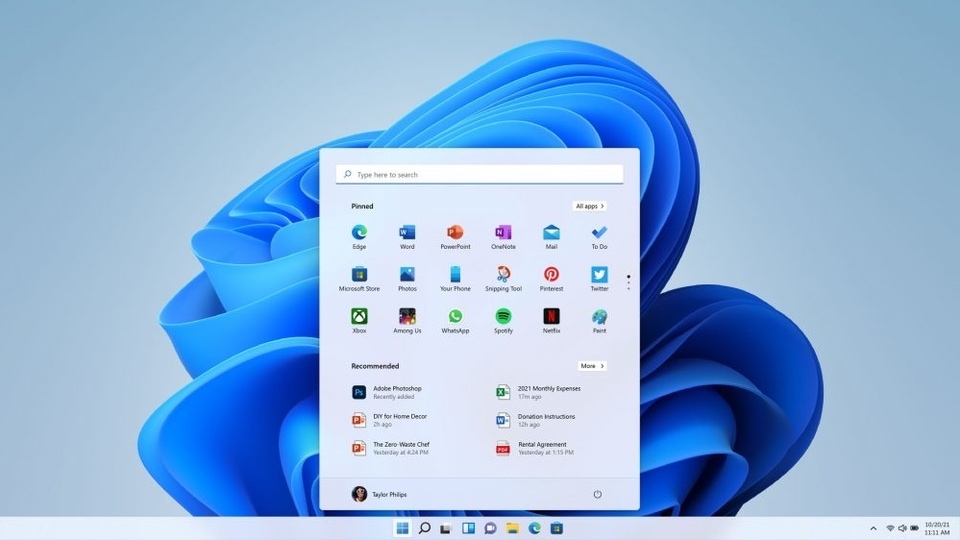 Windows 11 released for everyone! That is the message Microsoft has sent today. The new OS is rolling out to PCs around the world, but users don't have to wait to upgrade. Here's how you can upgrade your PC before the official Windows 11 update arrives.
Windows 11 has finally arrived, and the world's most widely used operating system is getting its first major upgrade in six years. With Windows 11 release, Microsoft is giving the OS a fresh coat of paint, from the system elements like the Start Menu to the notification centre and the system apps. Users will also be able to run Android apps without installing 'emulator' software and security and performance improvements will enhance user experience in general.
However, many users who are waiting for Windows 11 to arrive on their PCs and laptops today might be in for a bit of a surprise. Microsoft has added stringent requirements that bar older devices from installing the update, which excludes millions of PCs. Even if you do have a compatible PC or laptop, Microsoft says that the rollout will be done in a phased manner, and some users may not see the update notification show up for weeks – or even until 2022.
Also read: Looking for a smartphone? Check Mobile Finder here.
If you have a PC that meets Microsoft's hardware requirements which include a recent processor from AMD, Intel or Qualcomm, Secure Boot, a TPM 2.0 module, ample RAM and storage, you can install Windows 11 ahead of the official rollout for your device. Yes, you read that right!
Also read: Windows 11 review: An inside out makeover
Here's how to escape the queue and install Windows 11 on your laptop or desktop computer right away.
Step 1) Take a backup of all of your personal files on a different device like a large thumb drive or a hard disk, in case something goes wrong during the installation process.
Step 2) Head over to the Windows 11 download page, then look for an option that says "Windows 11 Installation Assistant" – this is the recommended installation method for Windows 11.
Also read: Not seeing Windows 11 update yet? Wait for October 5 to begin plus more reasons
Step 3) Download the Windows 11 Installation Assistant and open it on your PC or laptop.
Step 4) The Assistant will ask you to run the Windows 11 PC Health Check App to verify compatibility. After this, users will have to click the Refresh button.
Step 5) Now follow the steps to continue installing the Windows 11 update on your device.