With WhatsApp Sticker Maker, create custom stickers now; Here's how to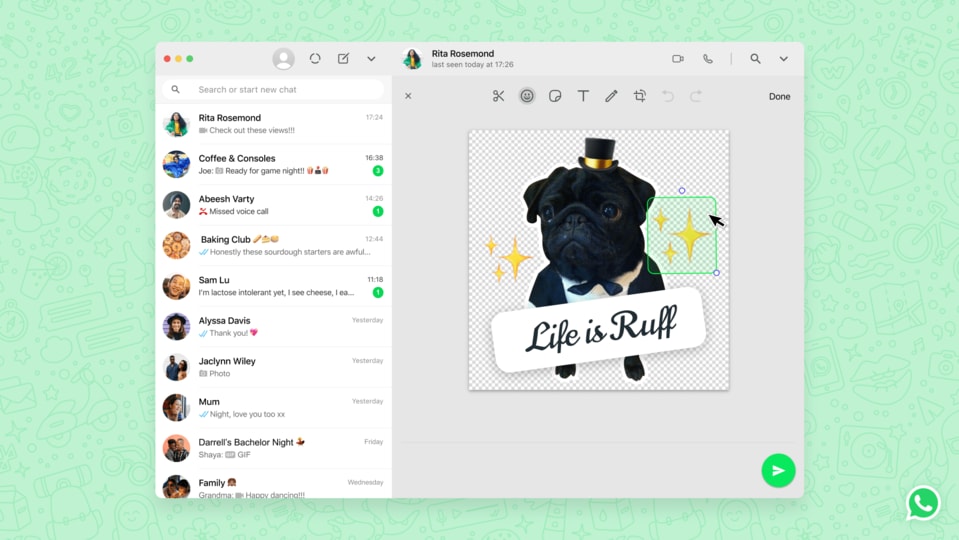 WhatsApp Sticker Maker enables users to create their own custom stickers that are truly unique in every way.
WhatsApp recently rolled out two new features on its platform. While the first of these features is called Flash Calls and it enables Android users to have their phone numbers verified via an automated call instead of an OTP, the other feature is called Message Level Reporting and it enables users to flag specific messages to the Meta-owned messaging app. Now, just days later, the company has rolled out a major update on its platform and it enables users to get more creative with WhatsApp stickers that they share with their friends and family members.
What is this new WhatsApp feature?
The new feature is called WhatsApp Sticker Maker. What it does is enable users to make their own custom stickers. Up until now, WhatsApp users could either use stickers from WhatsApp's sticker library or they could import readymade and custom stickers from third-party apps. But this feature enables users to make their own stickers within the app.
Who will get WhatsApp Sticker Maker feature?
WhatsApp Sticker Maker feature has started rolling out on the apps for personal computers, which includes WhatsApp Web and WhatsApp's Desktop-based app for Windows and Mac. WhatsApp Sticker Maker is available now on WhatsApp for Web and rolling out in the coming week on Desktop. It is worth noting that WhatsApp users will have to download the latest version of WhatsApp's Desktop-based app on their PCs.
How to use WhatsApp's Sticker Maker feature?
Here's a step-by-step guide that will help you make a custom sticker using WhatsApp's Sticker Maker feature:
Step 1: Open a chat window in WhatsApp.
Step 2: Click on the paperclip icon.
Step 3: Pick the Sticker option.
Step 4: Upload a photo to create your custom sticker.
Step 5: Outline and crop your photo into a sticker.
Step 6: Now add emojis, stickers and text to it. You can also rotate various elements in the sticker.
Step 6: Once you are satisfied with what you have created, tap on the send button to share the custom made sticker with your friends and family on WhatsApp.