Apple's new Siri Remote does not have accelerometer, gyroscope and it's affecting some Apple TV games
Apple just announced the new Siri Remote at the Spring Loaded event recently. While it comes with some cool new features, it lacks an accelerometer and a gyroscope and that is causing issues with some Apple TV games.
Updated on 23 Apr 2021, 01:25 PM IST
in tv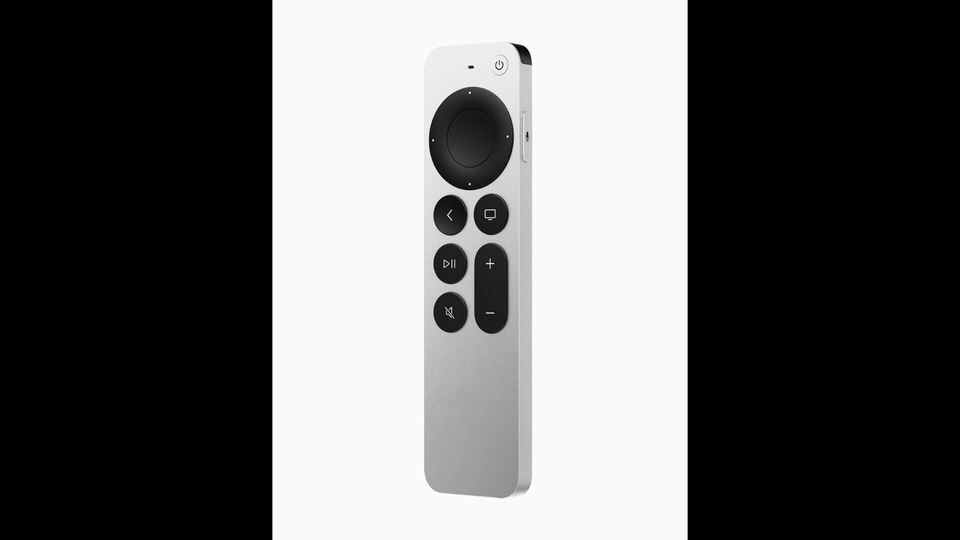 At the recently concluded Spring Loaded event, Apple announced the sixth-generation Apple TV 4K and alongside they also revealed the new Siri Remote. This new remote is obviously compatible with the new Apple TV 4K and also works with some of the older Apple TV models. While Apple revealed some neat design changes on the new remote, it lacks some sensors, namely the accelerometer and gyroscope, that some Apple TV users are going to miss, particularly those who play games on their Apple TV.
The new remote also looks different from the older remote. It comes with an aluminum body and a clickpad in place of the glass trackpad for gestures in tvOS. There is also a power button and a mute button. The Siri button has also been moved to the right side of the remote. This second-generation Siri Remote has no U1 chip and neither does it support the Find My app. And that's not all, Apple has also removed some other tech from the remote as well which was there on the first Siri Remote.
As pointed out by Digital Trends, the new Siri Remote lacks both the accelerometer and gyroscope. These sensors were available on the original Siri Remote to enable gaming experiences on the TV. These sensors let users tilt the remote to perform specific in-game actions as one can do on the iPhone or iPad.
Apple's tvOS now supports both Xbox and the PlayStation controllers, it appears that Apple might want its users to have a better experience using playing games with a joystick instead of the Siri Remote. The first-generation Siri Remote still works with the new Apple TV, so you can keep using that to play games as long as you want.
However, Apple is no longer officially selling that remote so you might not be able to replace it if you damage it or lose it. Some rumours had it that Apple is working on its own game controller so removing the accelerometer and gyroscope from the Siri Remote might be one of the ways to get people away from using it for gaming and guide them towards joysticks, and eventually, towards its own game controller.
The new Apple TV 4K will be available starting at ₹18,900 from apple.com, in the Apple Store app, and Apple Store locations. The new Siri Remote will be available separately for ₹5,800 and is compatible with the previous-generation Apple TV 4K and Apple TV HD as well.