Here are the top smart TVs for your home
Planning to buy a smartTV? Here are our top picks for you…
25 Jun 2020, 07:38 PM IST
in tv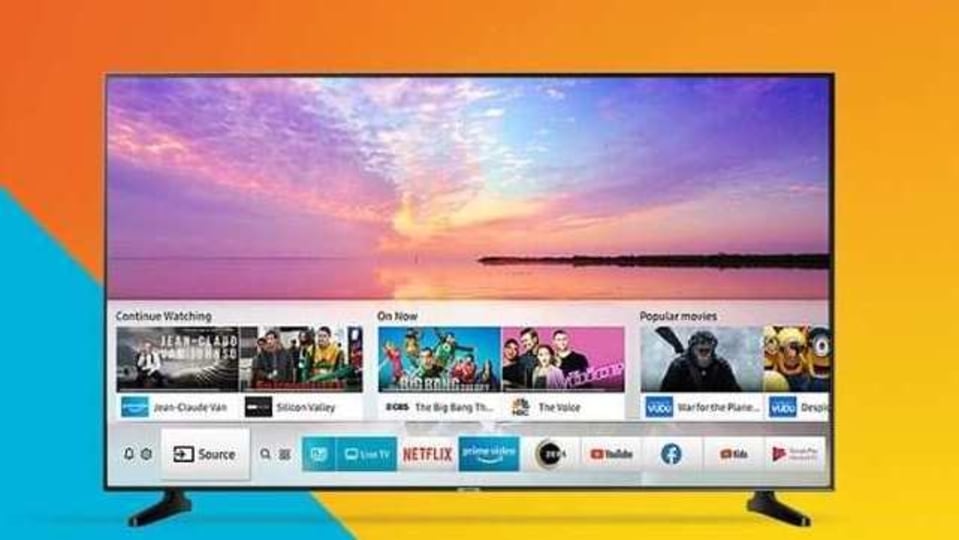 Smart TVs occupy a central place in our living rooms. Not only do they give us a place to enjoy movies and shows with our family and friends but they also dub as our music system or even yoga instructors when needed. They are easy to use and their compatibility with smartphones allows users to stream content from small screen to their large screen directly without any fuss. For this reason and many more, having a right smart TV is essential to every household.
Here are our top picks for you to consider:
Sony 108 cm Android Smart LED TV
Sony's LED TV offers impressive clarity owing to X-Reality PRO picture processing. The presence of IR blaster lets you control your TV and DTH box with just one remote. With a Full HD resolution of 1920x1080, Sony's 43-inch smart TV is one of the best products to buy for your living room. It has a refresh rate of 50Hz and comes with four HDMI ports in order to pave way for connecting Blu Ray players, the set-top box and gaming consoles. You can also connect USB devices and hard drives via three USB ports.
Samsung 100 cm Smart 7-in-1 Full HD Smart LED TV
Boasting of 1 920x1080 full HD resolution and 60 hertz refresh rate, Samsung's 40-inch smart TV is 'smart' in real sense. It comes with two HDMI ports and a USB port for connecting different devices like hard drives, Blu Ray players and gaming consoles. It comes with seven magical features, including a content guide, content partners, a music system, a personal computer, two-way sharing, live cast and home cloud. Offering impressive clarity, this smart TV lends an immersive audio and video experience.
VU 138 cm Smart LED TV 55BPX
VU's smart LED TV is amongst the best television sets you can get your hands on. Offering an amazing picture and sound quality, the TV offers a superior viewing experience. With 4K UHD (3840x2160 pixels) resolution and 220Hz refresh rate, VU's 55-inch smart LED TV comprises AV input and output slots. It comes with two USB ports and three HDMI ports for connecting different devices. Weighing nearly 17 kg and measuring 123.3x76x24.9 cm, this smart TV supports the MP3 audio format. Its screen resolution is 3840x2160 pixels and the audio wattage is 24 watts.
LG 80 cm Smart TV
LG's 32-inch smart TV comes with a host of amazing features, thus making it a perfect purchase for your home. Boasting of AI, this TV can easily be controlled via voice recognition. Supporting HDR formats like HDR10 Pro and HLG Pro, this LG TV comes with an AI-assisted remote too. You can easily surf Internet while watching TV, which is one of its major advantages. Moreover, you can connect your HTS/sound bar or Bluetooth headset wirelessly with the TV without any hassle. With expandable memory, this TV set comes with a 35W built-in woofer.
Sanyo 107.95 cm LED Smart TV
This smart TV from Sanyo comes with ultra HD 4K (3840x2160) resolution, which makes it one of the best buys for your home. Sanyo's smart TV boasts of a refresh rate of 60Hz, apart from featuring three HDMI and two USB ports. This way you can easily connect different devices like Blu Ray players, set top boxes, gaming consoles and hard drives. It has an IPS 4K display coupled with 1.07 billion colour palette, thus offering impressive clarity. With this TV set, you can also enjoy HD quality surround sound as well as superior acoustics owing to the Dolby Digital feature.