YouTube Music for Android TV gets new features, Apple Watch app introduced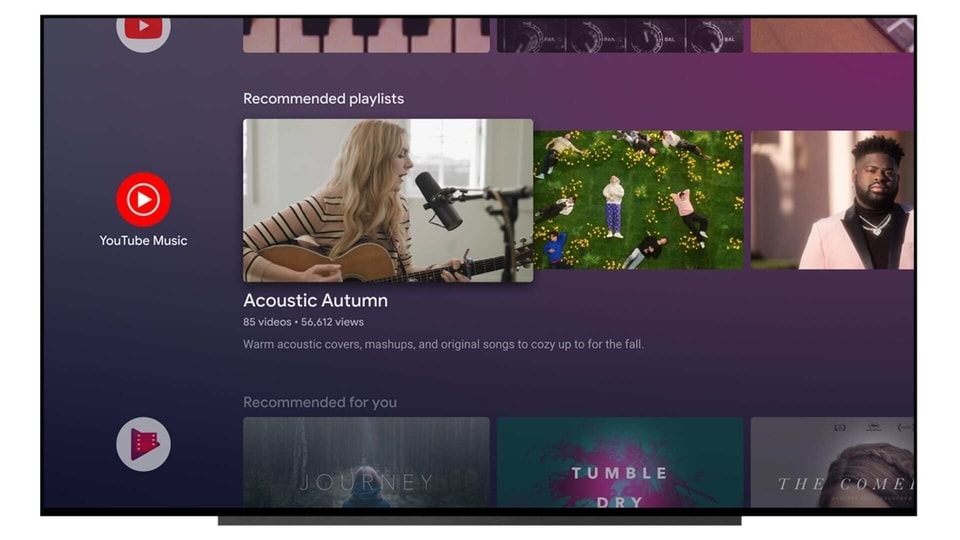 YouTube Music is getting better on bigger screens with new features, layout and design. There's also a YouTube Music app for the Apple Watch.
YouTube Music app for Android TV was launched back in July. The app is getting a new update with a ton of new features for smart TVs, and for Android TV OS. Apple Watch is also getting a YouTube Music app before Wear OS.
There's a new music library on the YouTube Music app for Android TV. Here, you can get access to saved playlists and liked songs from your YouTube Music library on your smart TV. Google has also updated the visuals of album and playlist artwork for the YouTube Music app on smart TVs.
Google has kept some features exclusive for Android TV OS and Chromecast with Google TV. Users on these platforms will be able to upload songs to their YouTube Music library and access it on their Android TV. There's also a new playback interface for YouTube Music that shows information like the song and artist name, and also a progress for the music being played.
Android TV users will also see a new YouTube Music row that is designed to help users find the next song "from old classics to new hits". These new YouTube Music features are available for smart TVs and Android TV, Google TV starting today. Google plans to bring more features later including background play for YouTube Music Premium users. Similar to how it works on the mobile app, users will be able to play songs in the background even after exiting the app.
Google has also introduced a YouTube Music app for the Apple Watch. It's similar to the Apple Music app for watchOS, and it features 11 most recent playlists, albums, songs and artists with the cover art. You can also access last played, downloads, playlist and albums from the YouTube Music app on the Apple Watch.
Interestingly, Google hasn't released a YouTube Music for Wear OS yet. It does plan on replacing the Google Play Music app for YouTube Music soon as the former shuts down completely by the end of this year.