112 new emoji coming via Emoji 14.0 update; Heart Hands to Pregnant Man, check list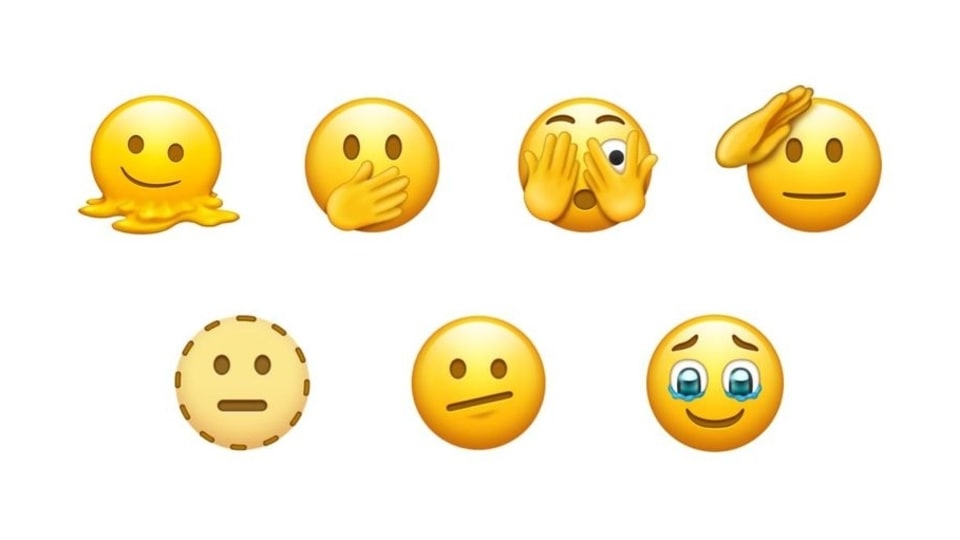 From melting face, biting lips, heart hands and a peeking face, here are the 112 new emoji that will be coming to all of your devices in 2022 as part of the latest Emoji 14.0 announcement. Check list of upcoming Emoji.
Emoji 14.0 update: Over the past decade, emoji have gained an increasing amount of significance in our daily conversations. This is partly due to the fact that communication has now moved from computers, emails and instant messaging apps which featured a few 'emoticons' to smartphones that come with chat apps supporting hundreds of emoji. These Emoji save you from typing a message and instead, all you have to do is pick a suitable one to send to family and friends. As of September 2021, users will have a total of 3,633 officially recognised emoji which include skin tone and gender variations.
Every year, users are treated to new emoji that are designed keeping in mind various trends and new designs, after which a few are narrowed down and finally selected to be part of the next Unicode update. This means that once these choices are finalised, manufacturers begin to include them in their next version, allowing users to see and share them on their devices. Now, the Unicode Consortium has officially announced all of the new emoji coming as part of Unicode 14.0 which will be available to users next year.
Also read: Looking for a smartphone? Check Mobile Finder here.
Emoji: Check list
Users will have access to 37 brand new emoji as part of the Unicode 14.0 update, and these include Melting Face, Face with Open Eyes and Hand Over Mouth, Face with Peeking Eye, Saluting Face, Dotted Line Face, Face with Diagonal Mouth, Face Holding Back Tears, Rightwards Hand, Leftwards Hand, Palm Down Hand, Palm Up Hand, Hand with Index Finger and Thumb Crossed, Index Pointing at the Viewer, Heart Hands, Biting Lip, Person with Crown, Pregnant Man, Pregnant Person, Troll, Coral, Lotus, Empty Nest, Nest with Eggs, Beans, Pouring Liquid, Jar, Playground Slide, Wheel, Ring Buoy, Hamsa, Mirror Ball, Low Battery, Crutch, X-Ray, Bubbles, Identification Card, and Heavy Equals Sign.
In addition to the new emoji listed above, users will also have access to 75 new skin tone variations as part of the emoji update, which means users will be able access a total of 112 new emoji in total. These new emoji should be arriving on devices as part of software updates over the next year, on smartphones, PCs and other internet-connected devices, as long as they are still receiving software updates from the manufacturer. Apps like WhatsApp can always add support for new emoji internally, in the meanwhile, so there is a chance that users might see the new emoji there before they see it on the rest of their devices.