CES 2021: LG to showcase 48-inch bendable 4K display with CSO technology
The display will be capable of morphing between a curved screen and a flat screen.
03 Jan 2021, 08:58 AM IST
in tv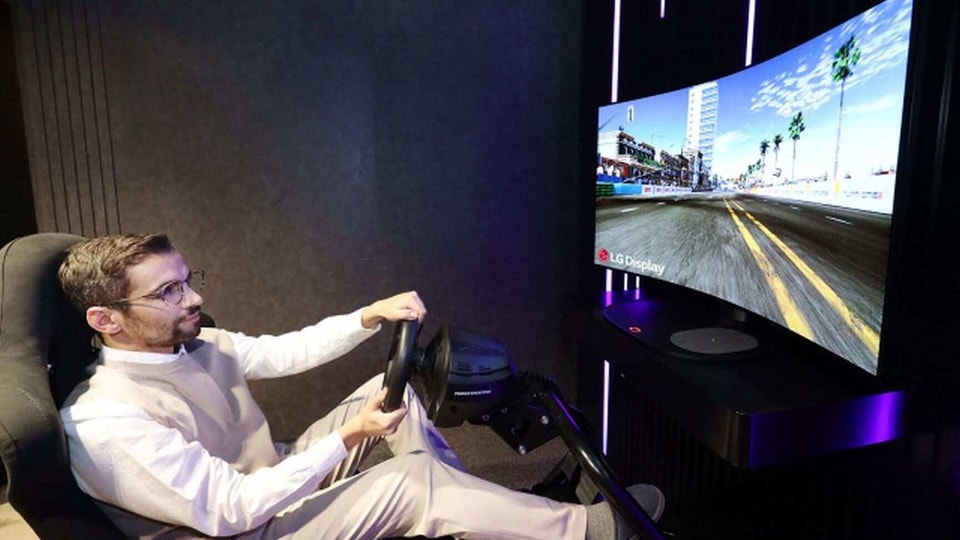 LG Display will showcase a 48-inch 4K 'Bendable CSO (Cinematic Sound OLED) display' at the upcoming virtual Consumer Electronics Show (CES) 2021 conference. The display will be capable of switching between a flat screen and a curved screen.
LG Display says the "paper-thin" display can bend up to a curved screen - up to 1,000mm radius. The company adds that the curved screen will still be capable of delivering a "uniform viewing distance form the middle of the screen to its edge", according to TechRepublic. The display can deliver a response time of 0.1 milliseconds and up to 120Hz refresh rate.
The upcoming display will also be the company's first to use CSO technology to deliver audio. It is worth noting that CSO was first demoed at the CES 2017. Since then, the company has apparently made various upgrades. For instance, the new display is just 0.6mm thick, while the original CSO was about 9mm thick.
ALSO READ: LG Stylo 7 5G is coming soon, new leak gives a closer look at the design
The new monitor is aimed at gaming users for a more immersive experience.
The announcement comes shortly after LG Display said it would showcase transparent OLED at the upcoming CES.
Called Smart Bed, it has a 55-inch transparent OLED display. It rises from its frame to show content in different screen ratios. The company said the display was capable of doing so without affecting the image quality. It also comes with the above-mentioned Cinematic Sound OLED technology for audio.
ALSO READ: AirPlay 2, HomeKit support rolls out for LG's 2018 OLED Smart TVs
"Transparent OLED is a technology that maximizes the advantages of OLED and can be used in various places in our daily lives, from stores, shopping malls, and architectural interiors to autonomous vehicles, subway trains, and aircraft," said Jong-sun Park, Senior Vice President & Head of the Commercial Business Unit at LG Display. He added, "It will grow into a next-generation display that can change the existing display paradigm."