Samsung Crystal 4K UHD, Unbox Magic 3.0 smart TVs launched in India: Check price, features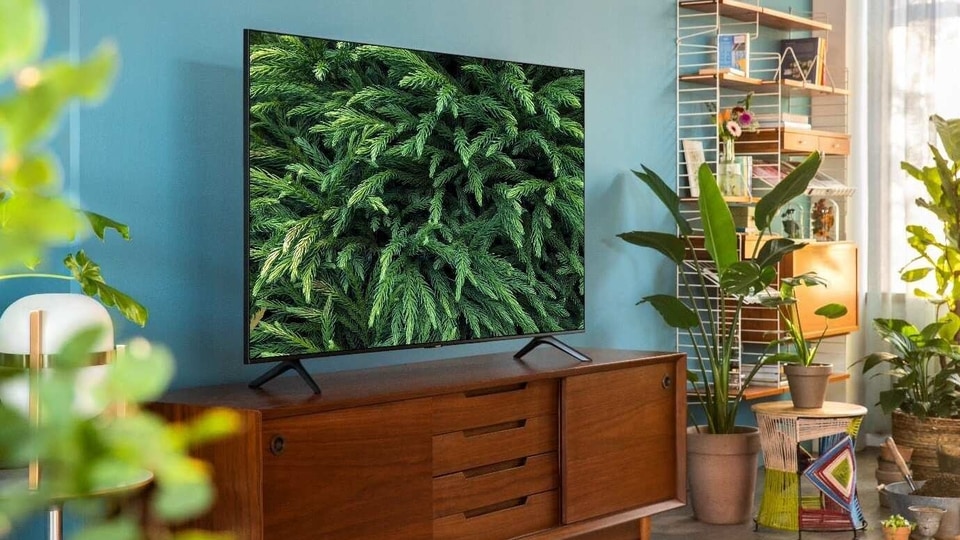 Samsung has launched new smart TVs in India. Check out price of all the models, bundled offers, and features.
Samsung on Tuesday launched Crystal 4K UHD and Unbox Magic 3.0 smart TVs in India.
Samsung's Unbox Magic 3.0 range will be available at a starting price of ₹ 20,900 and go up to ₹41,900. It will be available in two screen sizes – 32-inch (80cm) and 43-inch (1m 08cm).
Samsung's new Crystal 4K UHD TV range will be priced at ₹44,400 for the 43-inch (1m 08cm) version, ₹60,900 for the 50-inch (1m 25cm) version, ₹67,900 for the 55-inch (1m 38cm) version, ₹1,32,900 for the 65-inch (1m 63cm) version, and ₹2,37,900 for the 75-inch (1m 89cm) version.
The latest smart TVs will be available across Samsung retail partner stores.
Samsung is also bundling My Samsung My EMI offer, with EMIs starting at ₹990 for 32-inch Smart TVs, ₹1,190 for 43-inch Smart TVs and ₹1,990 for 49-inch and above Smart TVs models. In addition to this, it is offering a cashback of up to 10% on HDFC Bank, ICICI Bank, Federal Bank, SBI Cards is also available on all models. Samsung is also offering free subscription to Office 365 and 5GB of cloud storage space.
The Samsung smart TVs come with support for voice assistants like Bixby and Amazon Alexa. It has also has OTT apps like Amazon Prime, Netflix, Disney+Hotstar pre-installed. There's also a personal computer mode in these smart TVs which is equipped with Knox security.