Vu Cinema 32-inch, 32-inch smart TVs launched in India: Check price, specs
Vu's latest smart TVs come with Dolby Audio support, built-in Chromecast and run on Android 9.0 Pie.
22 Jun 2020, 04:14 PM IST
in tv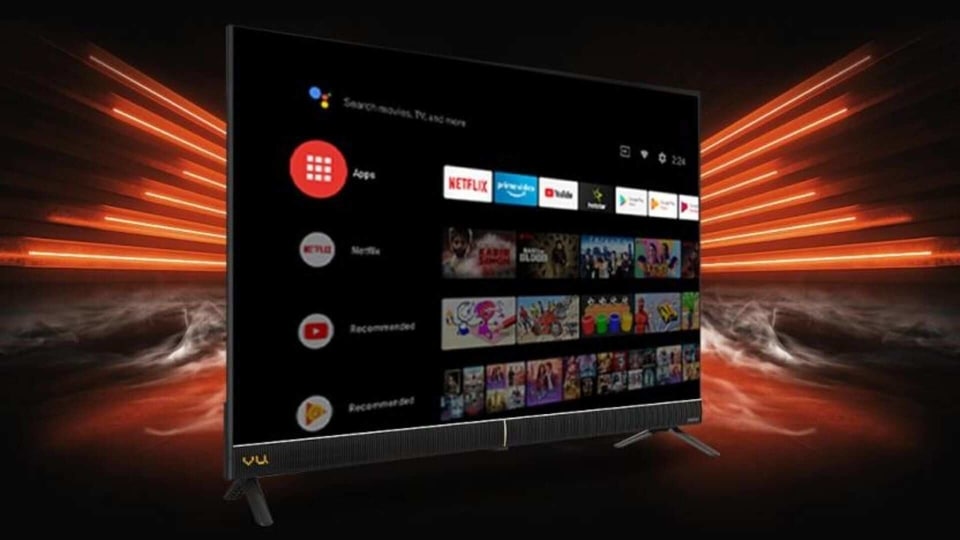 Vu on Monday launched two new smart TVs in India under its Vu Cinema Smart TV series. The latest Vu Cinema TV comes in 32-inch and 43-inch sizes.
The new Vu smart TVs will go on sale on June 23 via Flipkart. The 32-inch variant is priced at ₹12,999, while the 43-inch Vu Cinema TV will be available at ₹21,999.
Vu Cinema TV 32-inch has an HD LED screen, and the 43-inch model features a full HD display. Both smart TVs come with built-in Chromecast, and support for Apple AirPlay and Dolby Audio. The smart TVs also come with a voice assistant remote and run on Android 9.0 Pie. There's access to OTT platforms like Netflix, Prime Video, Hotstar, YouTube and Google Play apps.
The latest Vu Cinema TV models feature cricket mode, PC and game mode. Powering the smart TVs is a quad-core processor paired with 8GB of storage and 1GB of RAM. Its connectivity options include Bluetooth 5.0, Wi-Fi, HDMI CEC and ARC. Both the smart TVs feature thin bezels with a 40W sound bar attached.
The remote control has a voice control button. It also comes with dedicated buttons for Hotstar, YouTube, Prime Video and Google Play. The voice assistant feature supports Hindi language as well. There's a Vu Help app which provides steps on how to use Android Smart function, learn more about the apps and software or simply how to set up the TV.