Facebook rolls out collective Diwali Story: Here's how to use it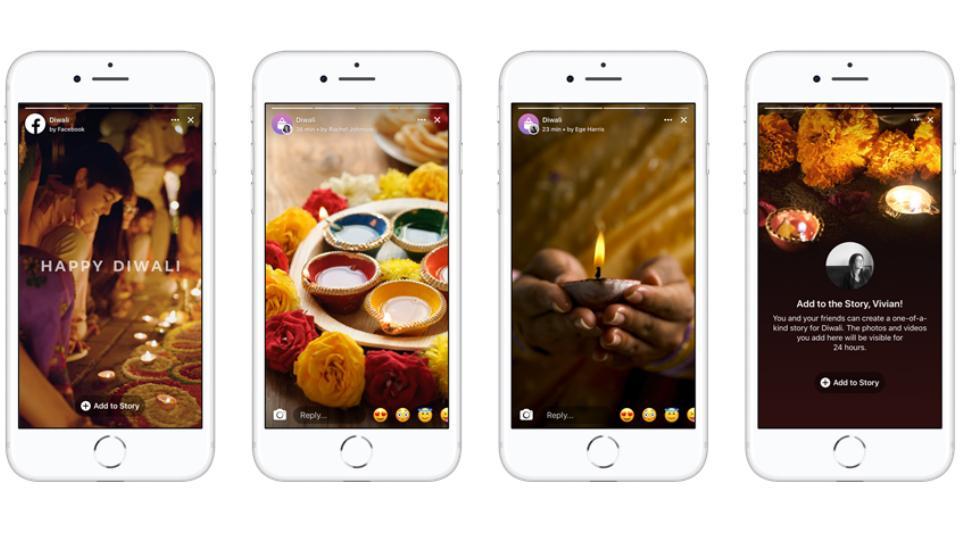 Facebook will show a collective Diwali Story for users in India. You can add to the Story and view those added by your friends as well.
Facebook has a special Diwali 'Story' for its Stories feature in India. This Diwali Story will be visible on top of the news feed for 24 hours only.
The Story will be titled 'Diwali' and it will be the first one visible on the Stories tab. Here, users will be able to see a collective Diwali Story from Facebook and from their friends as well. This is similar to Snapchat's 'Our Story' feature. Snapchat lets users upload photos and videos to 'Our Story' which can be viewed publically by users.
Similarly, Facebook will also let users add to this Diwali Story.
How to add to Facebook's Diwali Story
Tap on the Diwali Story visible on top of your news feed along with other Stories.
Tap on the "Add to Story" option to add a photo or video.
Facebook's camera app will open where you can choose masks, frames and filters for your photos and videos.
You can add the same to your personal Story as well.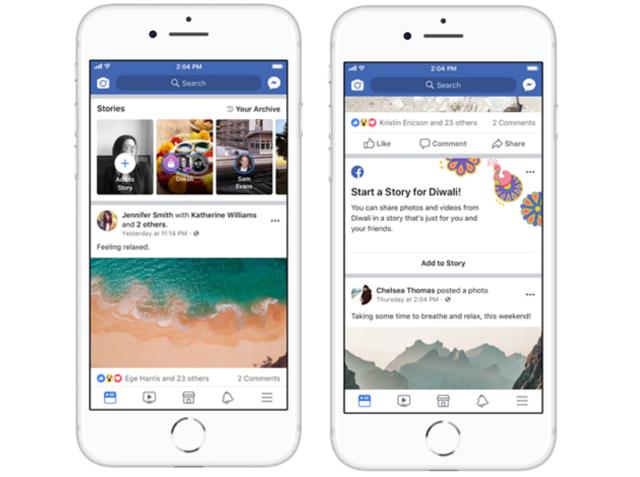 Facebook will also prompt you to see the Diwali Story through a banner in your news feed. You can follow the link to open the Diwali Story on Facebook.
ALSO READ: Facebook's new India-focused features: Voice posts, Stories archive, and save photos for later
Diwali Story on Facebook is exclusive to users only in India. It will now show to Facebook users from other countries. You can reply to the Stories with a text, photo or video and react with different emoji too. Social media apps like Snapchat and Twitter have also joined in the Diwali celebrations.
Snapchat has a special Diwali filter for users which appears first in the list. Twitter also has a dedicated emoji which is diya. This emoji will appear with hashtags including #Diwali, #HappyDeepavali and #HappyDiwali.