Amazon's new Fire TV Stick Lite leaks ahead of upcoming hardware event
The new Amazon Fire TV Stick Lite looks just like the older one, just the button layout is different.
24 Sep 2020, 10:37 AM IST
in tv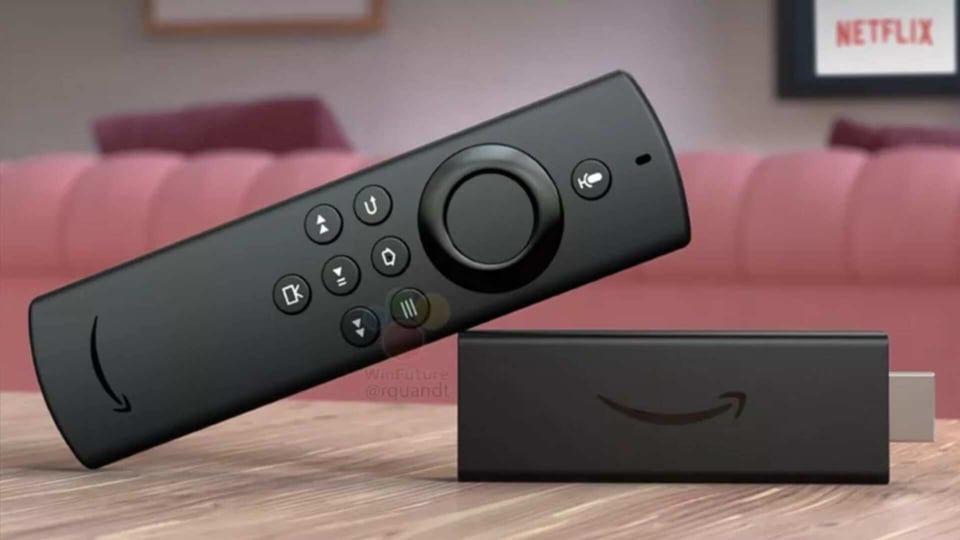 Amazon's hardware event is scheduled for later today, but before that pictures of their new Fire TV Stick appear to have been leaked. WinFuture.de shared pictures of this upcoming Amazon Fire TV Stick Lite which is going to be the successor to the second-generation Fire TV Stick, reports The Verge.
Visually, the new Fire Stick looks just like the older ones and Amazon has not changed the device design at all. The main difference this time is that the Amazon logo is on the bottom of the remote, the power and the volume buttons are gone and there is a new button with the TV icon.
Also Read: Amazon to hold Alexa hardware event next week
No specs have been leaked so the hardware changes can only be speculated. It is possible though that this new TV button could take viewers to Amazon's growing selection of live TV broadcasts.
Amazon had mentioned in a detailed blog earlier that the Fire TV Stick now supports live content from apps like YouTube TV and SlingTV with support from Hulu + Live TV coming soon. All this live content, according to reports, can be accessed from a single category in the Fire TV app. And if Amazon is going to push this feature, a dedicated TV button makes sense.
This new Fire TV Stick Lite is expected to be positioned as a cheaper alternative to the $50 Fire TV Stick 4K. Since Google is launching a new Chromecast this month, this is a good time for Amazon to launch a budget TV stick to take on Google.