How to use Vanish Mode on Instagram and Facebook Messenger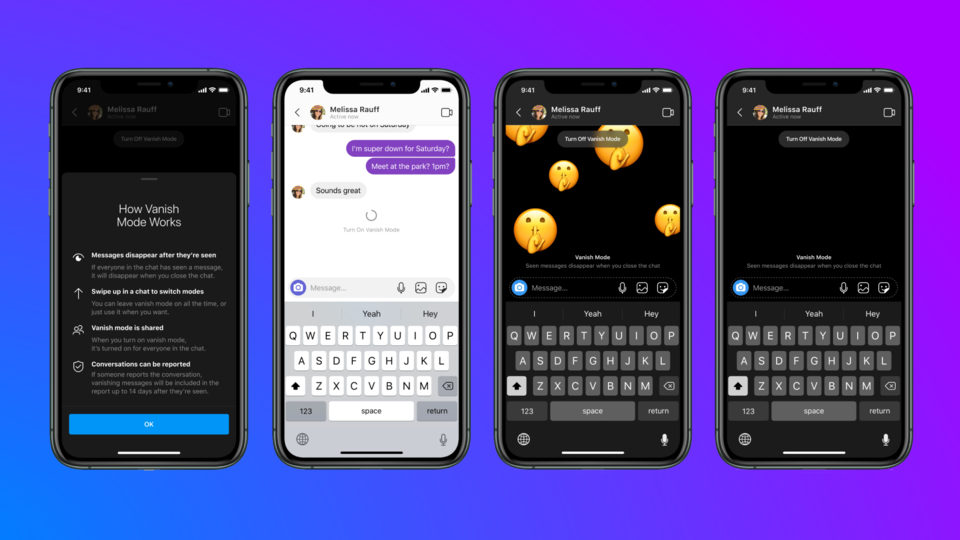 Vanish Mode can be useful when you don't want your messages to remain in your regular chat window
Facebook Messenger is a popular chat app that is used by almost everyone with a Facebook account, while Instagram which has been growing in popularity for the last few years also offers useful chat features. Both these apps introduced a Vanish Mode a few months ago, which can easily be turned on in a couple of steps.
Vanishing messages were first made popular by photo chatting app Snapchat, where users can send their friends messages that disappear after they exit the chat. While Snapchat generally uses this feature by default, users on Messenger and on Instagram have to turn it on manually. But once you do, you get access to a couple of useful features.
Read more: Instagram might be working on Clubhouse competitor and end-to-end encryption
Firstly, your messages will vanish from both you and your friend's phones as soon as you read the message and leave the window. This can be useful when you want to have a quick discussion about a topic that you don't want to keep in your chat history or send content that you want the other person to see for a limited time only.
Another important feature of Vanish Mode on both these apps is that if your friend takes a screenshot while the chat is going on, then you will immediately be notified that the content you intended to share for a short period of time has now been 'saved'. Vanish Mode's screenshot detection and the alert feature is very similar to Snapchat's system which also alerts users if their friend takes a screenshot.
If you want to enable Vanish Mode on either Instagram Direct Messages or Facebook Messenger, you have to go to any chat where you want to start a chat and then swipe from the bottom of the screen above the chat bar and hold for one second. You should see the entire screen turn dark and a message explaining how Vanish Mode works.
Also read: Instagram working on content monetisation, keyword-based DM blocking
But keep in mind that while Vanish Mode Instagram DMs work in more areas, its Facebook Messenger counterpart is still limited to the US and a few other countries - but is expected to roll out to more counties in the future. Turning off Vanish Mode is equally easy. Swipe back up from above the chat bar in Vanish mode and it should bring back the regular chats again.