Largest comet ever seen has a big surprise, says NASA
The new study by NASA observed by the TESS revealed a new discovery about the largest comet ever seen known as BB.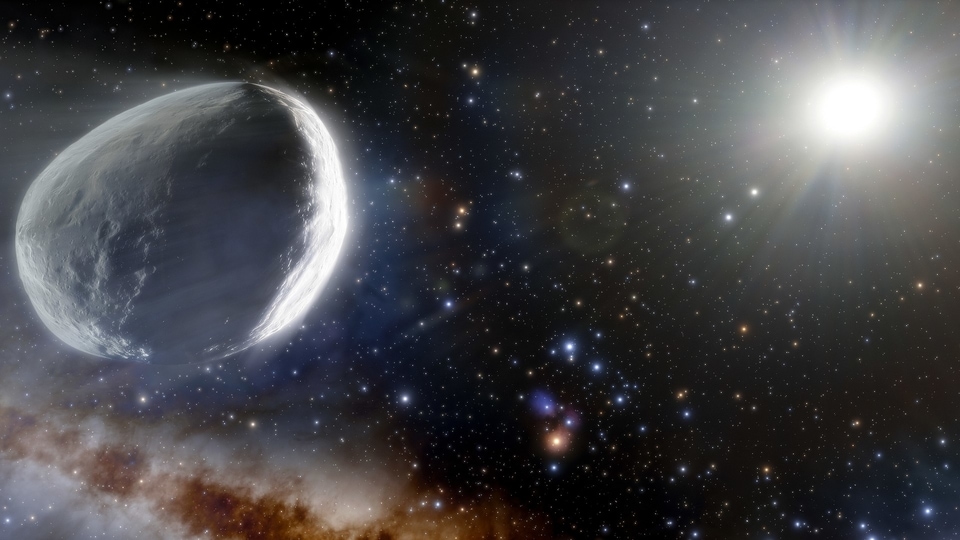 The largest comet that our telescopes have ever seen - Bernardinelli-Bernstein (BB) is on a voyage from outer regions of our Solar System towards a relatively closer region near Earth - to Saturn's orbit. Now an expected discovery has been examined by the NASA's Transiting Exoplanet Survey Satellite (TESS) team about the BB comet.
A recent study revealed that between 2018 and 2020, BB exhibited a coma, when the comet was at heliocentric distances of 23.8 and 21.2 au. The combined observation of the BB comet suggested that the coma activity is continuous as opposed to the periodic outbursts. BB became active much earlier and farther from the Sun than previously thought, according to the research. The recent study is published in The Planetary Science Journal by the University of Maryland, Department of Astronomy.
The study was done by generating light curves for exploring rotational variability and using deep coadds of the images to evaluate the presence of coma. The researchers have used TESS observations of solar system objects which can help to detect the intensity of the coma from a comet and help to identify the activeness and inactiveness of the solar object. Same technique were used in the case of the BB comet. To get a sharper look of the comet, researchers had to merge multiple photos from TESS, which employs long, 28-day exposures, aligning the position of the comet each time.
What is coma?
When the Sun's radiation heats up a comet's icy outer layer, the ice turns to vapour, releasing dust and grit trapped inside. The subsequent haze is known as a coma. It can be helpful for the astronomers to figure out what kind of material a comet is composed of.
Though, in the case of BB, the stage of sublimation of water is still far away. According to observations of comets at similar distances, the forming fog is most likely caused by a prolonged emission of carbon monoxide.
Only one other active comet has been directly detected at a greater distance from the Sun than BB, and it was much smaller.
"We make the assumption that comet BB was probably active even farther out, but we just didn't see it before this," Tony Farnham, one of the researchers said.
Follow HT Tech for the latest tech news and reviews , also keep up with us on Twitter, Facebook, and Instagram. For our latest videos, subscribe to our YouTube channel.
First Published Date:
06 Dec, 10:01 AM IST
71638764848279
NEXT ARTICLE BEGINS