Meet 'The Terrifying Nightmares', the winners of PUBG Mobile Campus Championship 2018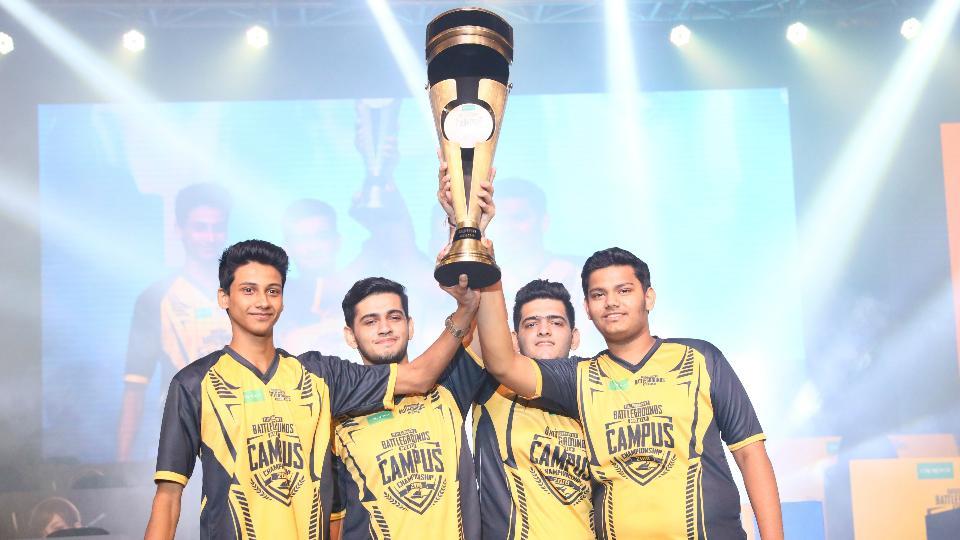 Winners of PUBG Mobile Campus Championship 2018 share the secret sauce to master the complex battle royale game.
PUBG (PlayerUnknown's BattleGrounds) is the hottest mobile game right now. The online multiplayer battle royale game recently crossed 100 million downloads across all mobile platforms - a rare feat for a first person shooter game on mobile.
Tencent Games is now looking to leverage PUBG's popularity to push e-sports in India. The gaming studio on Sunday concluded its first PUBG Mobile Campus Championship in India. A four-member team, 'The Terrifying Nightmares' from Mumbai, emerged victorious and took home the top prize money of ₹15,00,000.
Just like other battle royale games, PUBG requires players to build a strategy before attempting to win a game at the advanced levels. For 'The Terrifying Nightmares', Amit and Sakriya focused on an aggressive gameplay and launched attacks from good positions. Anand and Mehul took up the supporting role. Sakriya is also the grenadier of the squad.
All four members are above level 55 and are in Ace tier in PUBG Mobile. The squad now aims to reach the Conqueror tier in the fourth season of PUBG MOBILE.
We spoke to the winning squad to learn more about their understanding of the game and how can one become a Pro at PUBG. Here are the edited excerpts of the interview.
What was your game strategy and did it change mid-game or later or remained the same throughout? Also, which was the toughest moment of the final game?
Our main strategy was to land in Pochinki and dominate the area. If at all any team landed there, we would make sure we eliminated all of them and would hope that the zone would end up on us. If it did not, then we would make sure we moved to the center of the circle. If there was any difficulty, we would improvise but we would mostly try to stick to the plan. The only strategy that remained constant was to stay close and use everyone's strengths to win the round.
The toughest moment for us was losing Match 03 of the grand finale with 0 kills and coming 12th out of the 20 teams.
Do you think PUBG MOBILE is more of a tactical game than a hardcore First-Person Shooter (FPS)?
Yes, according to me, PUBG MOBILE is a strategic game. It's not like other FPS games where you just have encounters with enemies. Players need to run towards the zone depending on how it changes. They need to plan how to conquer a particular area or a particular apartment. We have to be trained on how to cook and throw grenades.
Do you think PUBG Mobile can be made more user-friendly when it comes to weapon shortcuts?
At first, it was difficult to play on a mobile but once you get the hang of it, it becomes easy. We have now mastered skills on mobile devices and can switch weapons easily. Moreover, gaming on high-end devices has evolved enough to support heavy games.
How big of a role does graphics play in PUBG MOBILE?
Graphics play a very big role in PUBG MOBILE. Higher graphics have greater detailing of buildings, players, open spaces etc. The game runs smoothly on high graphics, making it easy to aim and shoot enemies.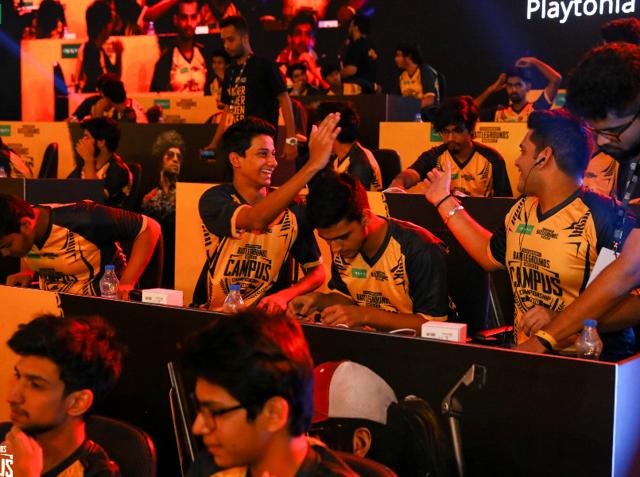 If you were given a lower-spec smartphone, would you go for low graphics and high frame rate or high graphics and low frame rate?
If we were given a lower-spec, smartphone then we would go for low graphics and high frame rate.
Which phones do did you use during the finals?
We used the OPPO F9 Pro in the finals and we had a seamless experience.
What's that one thing that makes PUBG MOBILE tick? What do you like the most about the game?
The whole concept about making strategies to win with your squad is exciting. Getting to connect on this platform is something that PUBG MOBILE is successful in creating. The game is so realistic that you tend to fall in love with it every time you play.
Any future plans on gaming professionally?
There are no future plans in gaming professionally, but we all are definitely sticking to playing PUBG MOBILE because it's just amazing. We look forward to more such competitions and look forward to seeing what's in store for us.