OnePlus to launch 5G smartphone in 2019, to use Qualcomm Snapdragon 855 chip
OnePlus has confirmed it will launch its first 5G phone in 2019. The smartphone, however, will cost $200-300 more. Here's everything you need to know about OnePlus' plans for 5G phones.
06 Dec 2018, 01:38 PM IST
in news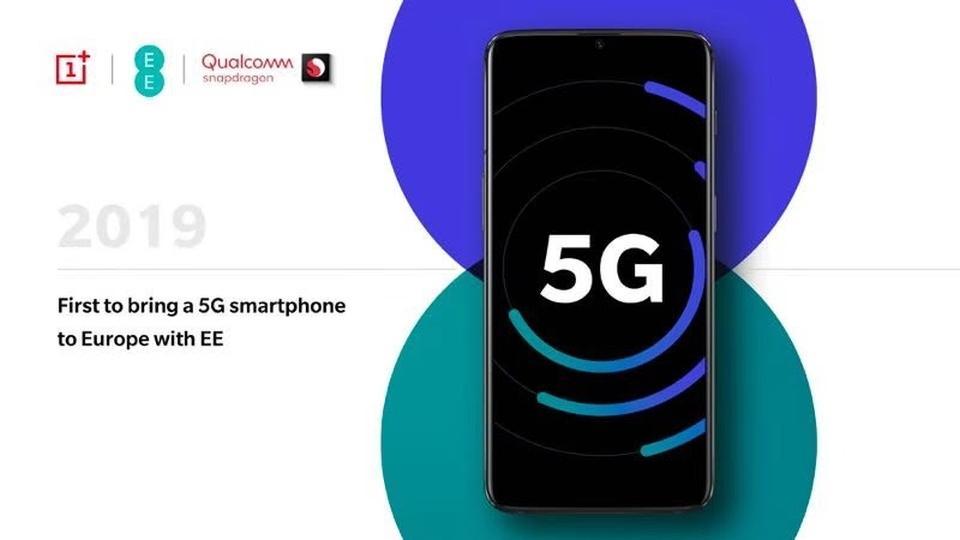 OnePlus may beat Samsung and other Android players in race for the first commercial 5G smartphone.
The Chinese handset company, which is also the top premium smartphone brand in India, on Wednesday announced a partnership with chipset giant Qualcomm to launch Snapdragon 855 processor-powered 5G phone in the UK early next year. The company has also entered into partnership with carrier network EE for the roll out of 5G phones.
OnePlus is expected to launch the 5G phone early next month, well before Samsung which plans to unveil its
5G smartphones: Expensive deal?
OnePlus has hinted that its 5G smartphones will be more expensive than its 4G lineup. "It's hard to know because there's a lot of specifics still to look at, but it's likely in the neighborhood of $200-300 more," OnePlus CEO Pete Lau told The Verge.
But not all 5G phones may be expensive in the future. Chipset giant Qualcomm is hoping OEMs will try to woo customers with aggressive price strategy.
"You may see some OEMs try to monetize as much as they can their existing customer base... on the other hand you may see folks try to gain share and use price as one of those tools," The Verge quoted Qualcomm president Cristiano Amon as saying. ALSO READ: OnePlus 6T Review
5G vs 4G: Coexistence
Even though 5G phones are set to launch in the first of half of the next year, 4G smartphones are unlikely to go away anytime sooner. Even OnePlus isn't giving up on its 4G line-up yet. The company plans to launch 4G and 5G phones under different portfolios next year. Apple is also said to wait at least until 2020 to launch its first 5G iPhone.
Counterpoint Research predicts the global market for 5G smartphones sales will grow 255% by 2021, almost hitting 110 million units.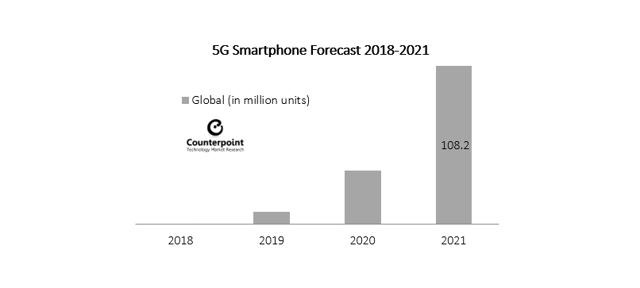 "However, key challenges still exist which limit the growth opportunity in the near term. Standalone 5G standardisation will act as a catalyst for the market," said the research firm in its report.
Qualcomm Technologies Senior Vice President, Engineering, Durga Malladi, at the ongoing Snapdragon Tech Summit in Hawaii, pointed out that 5G roll-out does not mean end of 4G LTE services.
"...when you get to 5G, you definitely aren't letting go of 4G. It's not rip-and-replace in 5G," he explained.
In India, the telecom industry is now looking at the government for spectrum allocation for 5G. According to reports, the spectrum auction for 5G services is likely to happen in the later half of 2019. The silver lining is that the government has set 2020 as the deadline for the roll out of 5G wireless services.