Snapchat launches Levi's Bitmoji collection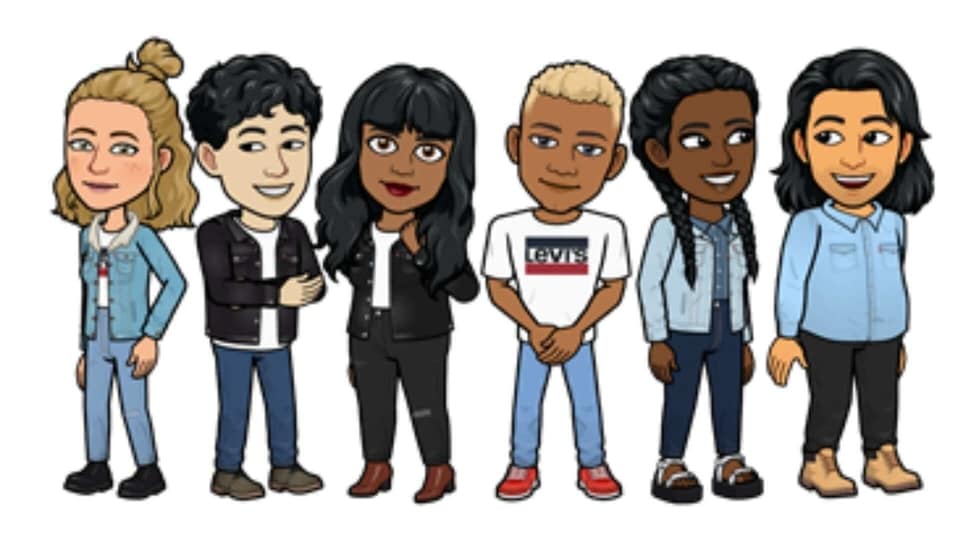 The latest Snapchat Bitmoji collection features Levi's classics such as 501 Original Fit Jeans and Trucker Jackets.
Snapchat and Bitmoji have partnered with Levi's to launch new avatars. Snapchat and Bitmoji users can now dress their personal avatars in some of Levi's classic looks. The new Bitmoji catalogue is available to all users globally.
There are 12 Levi's outfits available in total, and these include the 501 Original Fit Jeans, Trucker Jackets, and Western Shirts in multiple washes. The new Levi's Bitmoji collection comes shortly after Snapchat introduced outfits from Jordan for Snapchat users. Snapchat has also collaborated with brands such as Ralph Lauren, Nike and Adidas for Bitmoji outfits.
"As people live more and more of their lives online, it's crucial for brands to find authentic ways to exist in the digital world. Leading fashion brands like Levi's have embraced Bitmoji's ability to foster genuine connections with consumers in the digital spaces that they live in. We're pleased to bring together the world's most loved avatar with one of the world's go-to denim brands in this exciting partnership," John Imah, Snap's Head of Games and Entertainment Partnerships, said in a statement.
To get the new Levi's Bitmoji collection, Snapchat users have to follow these steps -
Open the Snapchat app, and tap 'Change Outfit' under 'Bitmoji'.
The Bitmoji wardrobe collection will be visible here.
You can choose among the different Levi's styles displayed in the catalogue.
You can also scroll down to see other options.
You can either choose a curated outfit or mix and match tops and bottoms to create your own look.
There's a host of different styles to choose from in Snapchat's Bitmoji collection. Other than the branded designs, Bitmoji also has its own collection of tops, bottoms, shoes and accessories.