Amazon rolls out 'Live' tab for Fire TV devices in India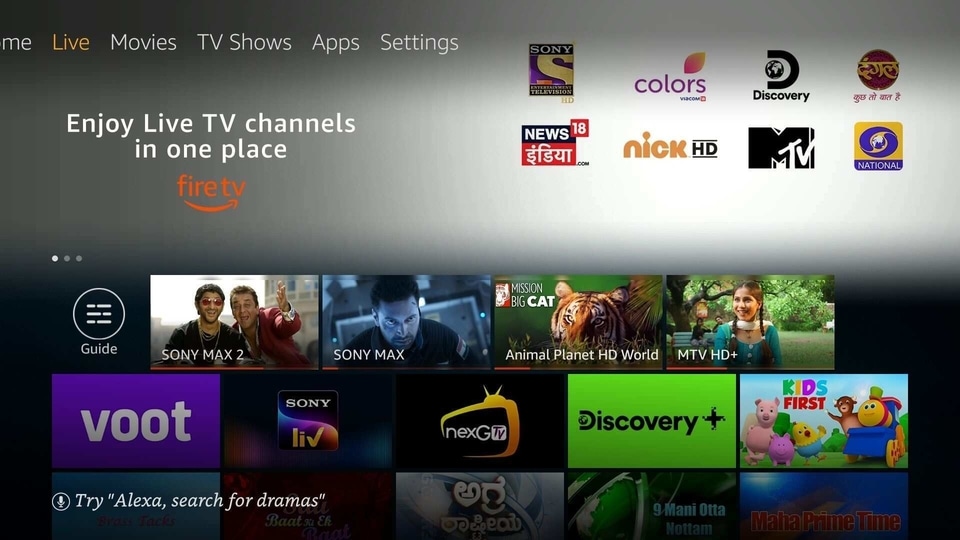 The new Live tab on Fire TV gives users easier access to live content.
Amazon has launched a new 'Live TV' feature for Fire TV devices in India. The new feature will make it easier for users to access live content on Fire TV.
There's a new 'Live' tab and 'On Now' row on the Fire TV home screen. The Live tab on Fire TV will be visible on the top navigation panel along with movies and TV shows. Users will see all the channels they've subscribed to and shows that are being broadcast at the moment. Users can scroll to the bottom of the screen and check our channel guide. This feature gives a proper breakdown of which shows are playing at what time. Fire TV Lite customers can access the channel guide button through the guide button on their remote.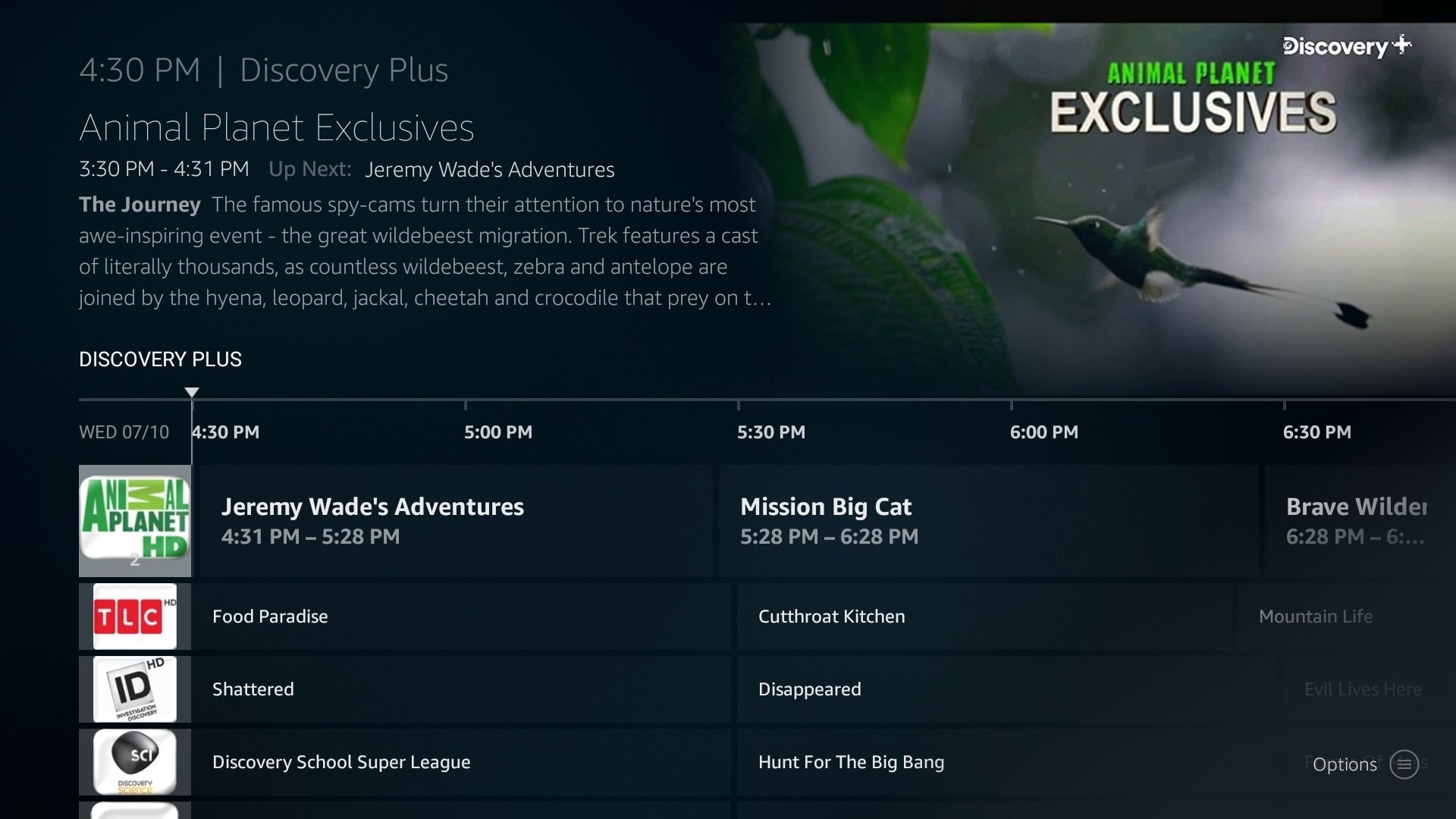 The On Now row will highlight programmes that are currently live on different channels. There's also a red bar at the bottom of the thumbnail that will show the real-time progress of the show. Channels which users have subscribed to will be displayed in the On Now row.
Live TV on Fire TV will showcase channels such as SAB HD, Colors HD, SET HD, Nick HD+, Dangal, DD National, News18 India, MTV Beats HD, SONY BBC Earth HD, Mastii TV Music, and Discovery. OTT platforms have also integrated the Live TV feature starting with SonyLIV, Voot, Discovery+, and NextG TV. Zee5 will also be added to this list soon.
Amazon will start rolling out the Live tab to Fire TV and Fire TV Edition customers today. The On Now tab is already available for customers who have subscribed to the channels. New customers will start seeing it in a few weeks.