Realme Smart TV review: Pocket friendly and meets expectations
Realme's first foray into the smart TV space gets a lot of things right - good enough picture quality, decent sound and an easy-to-use interface. For all the things it misses, you can count on it to learn from this and get better.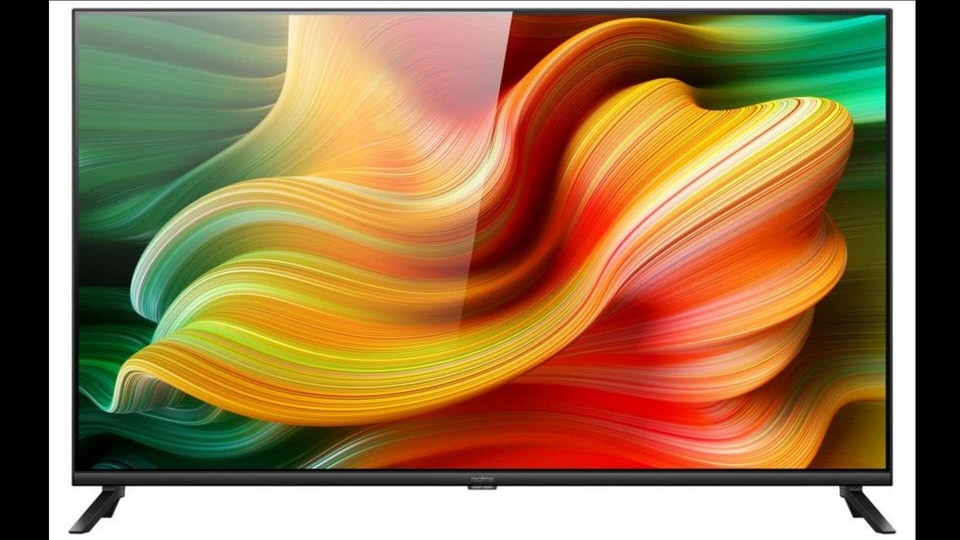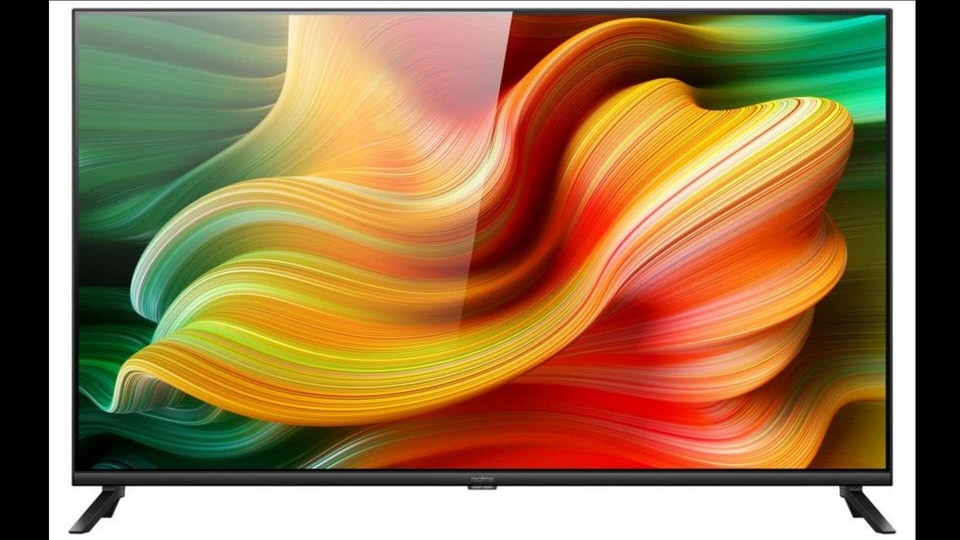 Brand: Realme
Product: Realme 108cm (43-inch) Full HD LED Smart Android TV
Key specifications: Full HD 43-inch screen (920 x 1080 Pixels), 60Hz refresh rate, 400 nits brightness, MediaTek MSD6683 processor, 24W quad speakers, smart remote with Google Assistant support.
Price: ₹21,999
Rating: 3.5/5
With most of us stuck at home due to the global pandemic our TV consumption has gone up in leaps and bounds over the last few months. For someone like me, I preferred watching my Netflix or Hotstar content on either my iPad or the laptop, despite having a TV in the living area, simply because I have no patience when it comes to dealing with content on bad/mediocre TV panels.
With the Realme Smart TV set up on my work desk, two things happened. One, I watched more TV than I have in the last 10 years and two, I realised how insanely vital it is for today's TVs to deliver what they promise.
Think about it, if the content you want to watch looks better on your smartphone and your tab than it does when splashed across 43-inches in front of you - does it really make sense to spend even ₹21,999 on a TV?
That's where the Realme Smart TV makes you go - yeah, well, ok. I guess I see your point.
This is Realme's first foray into the smart TV space and to be fair, at this price point it makes a solid case for itself. If you want to check out the specs of the TV, you can get them here, and if you want to know if you should buy it - read on.
Easy come, easy go
This TV is so light that I was actually worried that a slight bump in the night would make it come crashing down off my desk. But fortunately, there aren't too many clumsy people plodding around my room so it was safe. Since the TV is light and very easy to handle, setting it up takes minutes and a screwdriver. I'd recommend you wall-mount this TV — especially if you have kids at home.
In case wall-mounting is not an option, make sure the stands are screwed on securely because it actually feels a little flimsy. Also, Realme does not ship the wall-mount in the box, which it ideally should.
You can connect your DTH cable line to this TV since it comes with a Tuner/Antenna port on the back or you can just set it up by signing into your Google account and then into Prime Video, Netflix, Disney+Hotstar etc - just like you do an Android phone.
Imagine buying this TV for your parents and not having to break your head while you explain them 'how-to' over a call. Smart should not mean complicated and that's true for most AndroidTVs nowadays, including Realme's.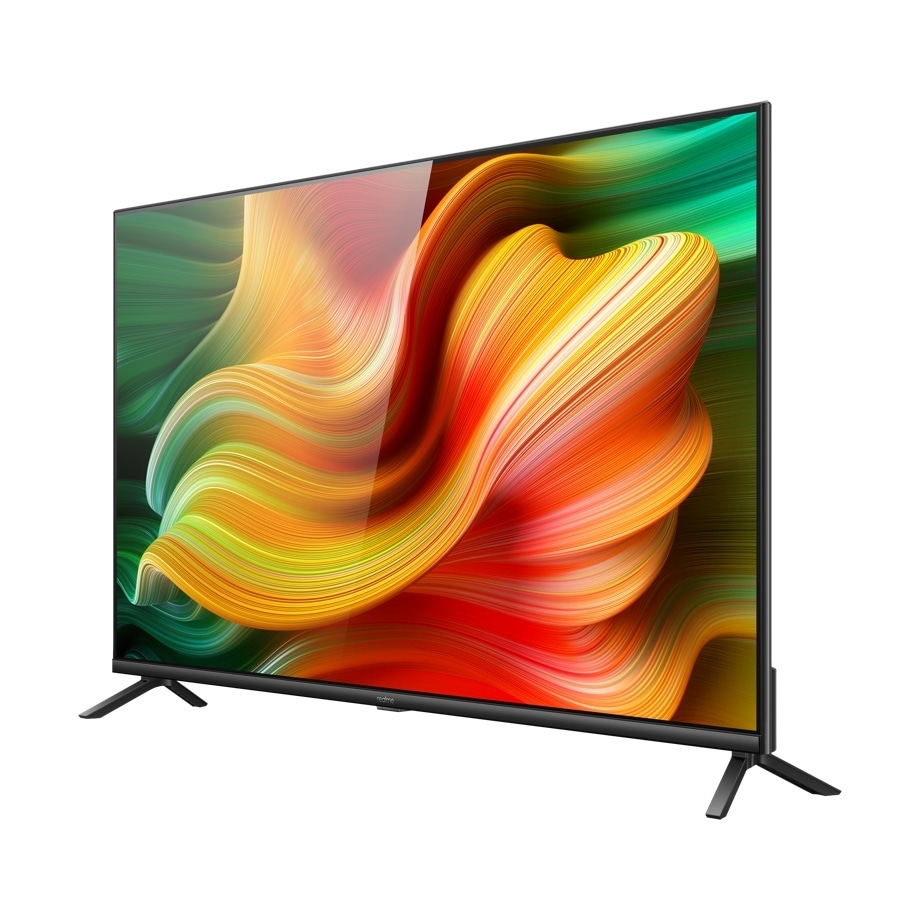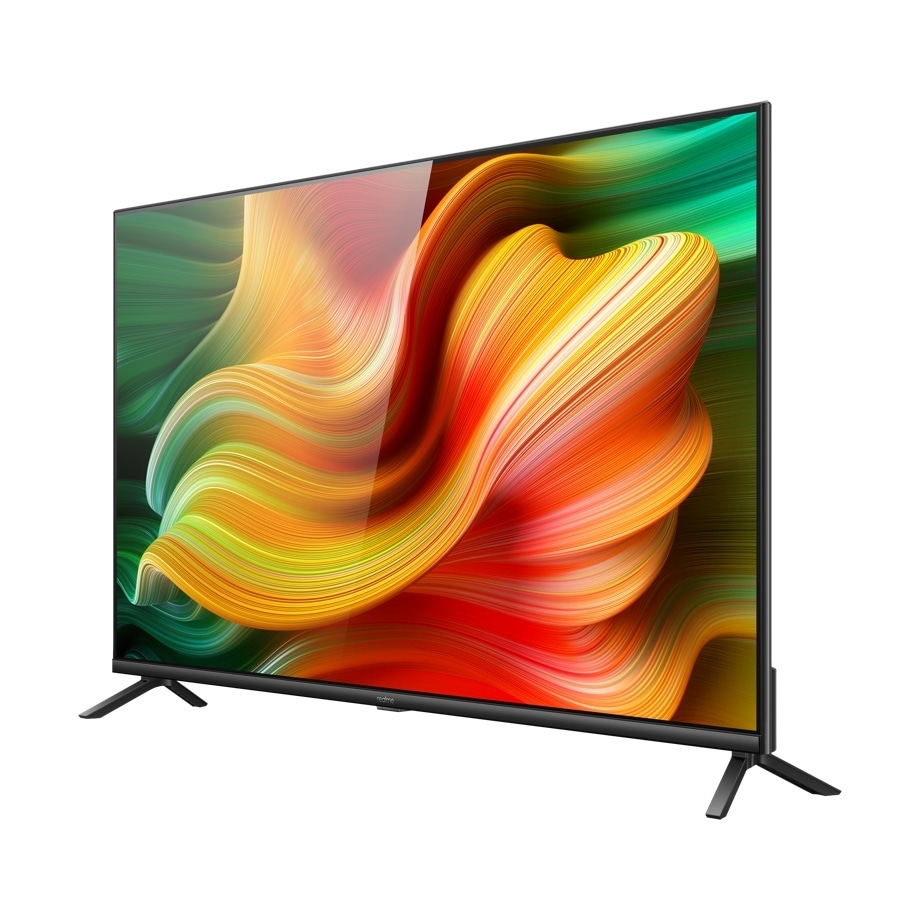 Everything works, given the circumstances
With the Realme Smart TV, I had to ensure that the room was dim because otherwise the picture's a little washed out. But that was more to do with how the lights are placed in my room. For brightly lit rooms, don't expect the picture to look good.
Given the right setting, the pictures were bright, though they did come across as tad too saturated but that's really not going to be a problem for most people. You can always reduce the saturation from the settings if it really bothers you. This high saturation level is very common for TVs in this price range so, honestly, I was neither disappointed nor bothered by it.
This is supposed to be a full HD panel but it doesn't feel like that at all. It's bright enough and if you are at an optimal viewing distance (somewhere between 5 to 8 feet), the whole picture is amply pleasing given the thin bezels - but though the HDR rhetoric raises expectations, keep them in check. At moments like these, it would be good to remind yourself how much you are paying for this TV.
The volume on the TV is loud enough, ample for a big-ish bedroom or a decent sized living area, I didn't have to increase the volume too much at any moment. Again though, the sound is not magnificent, and that's alright because you cannot expect magnificent at this price-point.
The right buttons
The hotkeys on the remote — one each for YouTube Netflix and Prime Video — are super handy. I also used the TV to screen a few live streams from my laptop and it worked just as well as my Internet permitted it to.
The remote looks almost identical to the Mi TV remote, but that didn't surprise me either to be fair. The yellow ring around the main, big button on top is classic Realme. The fact that they have kept the branding discrete is great. You will see the Realme branding on the bottom bezel of the TV and embossed in black on the lower left side of the remote's front face - that's all.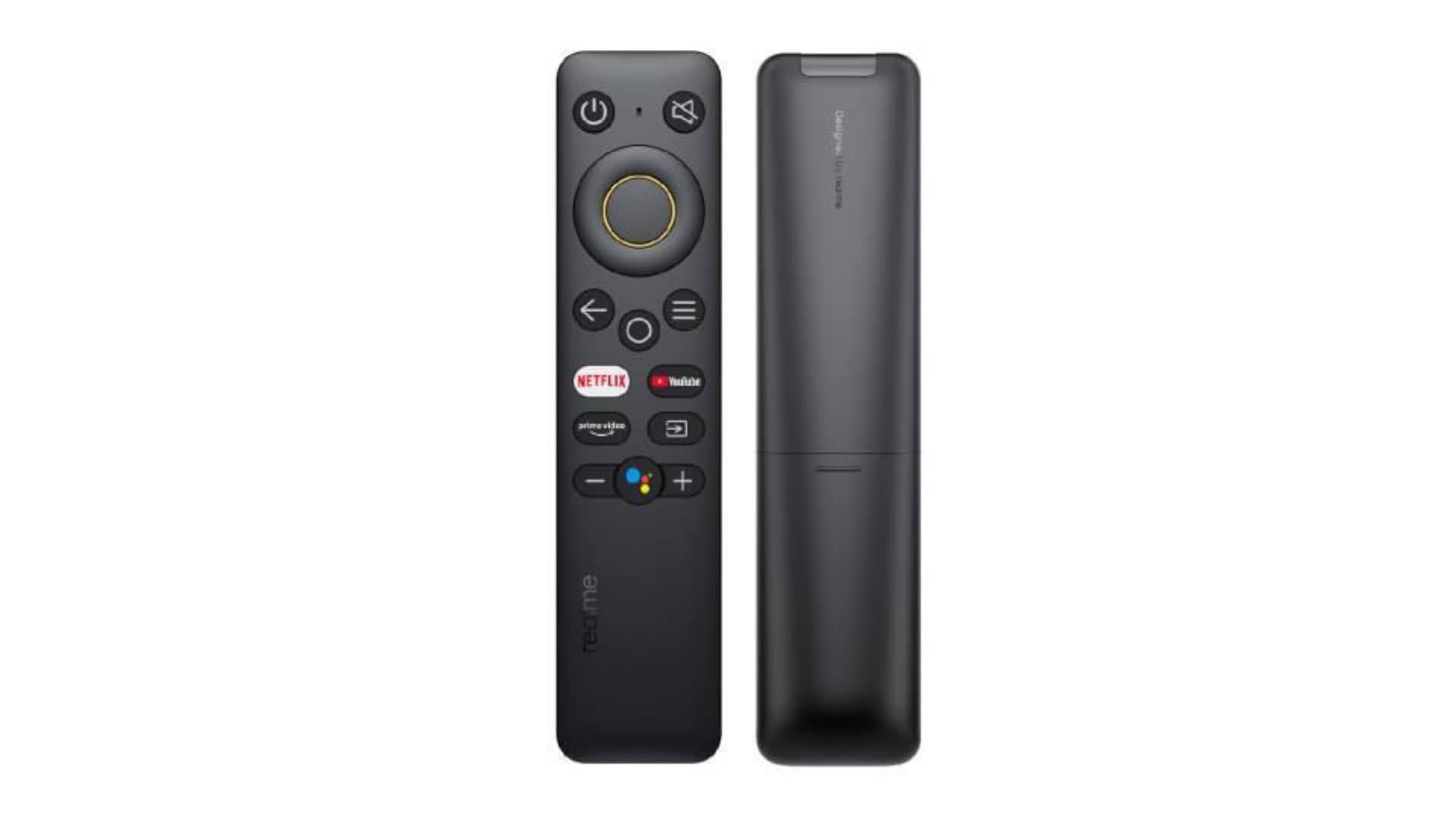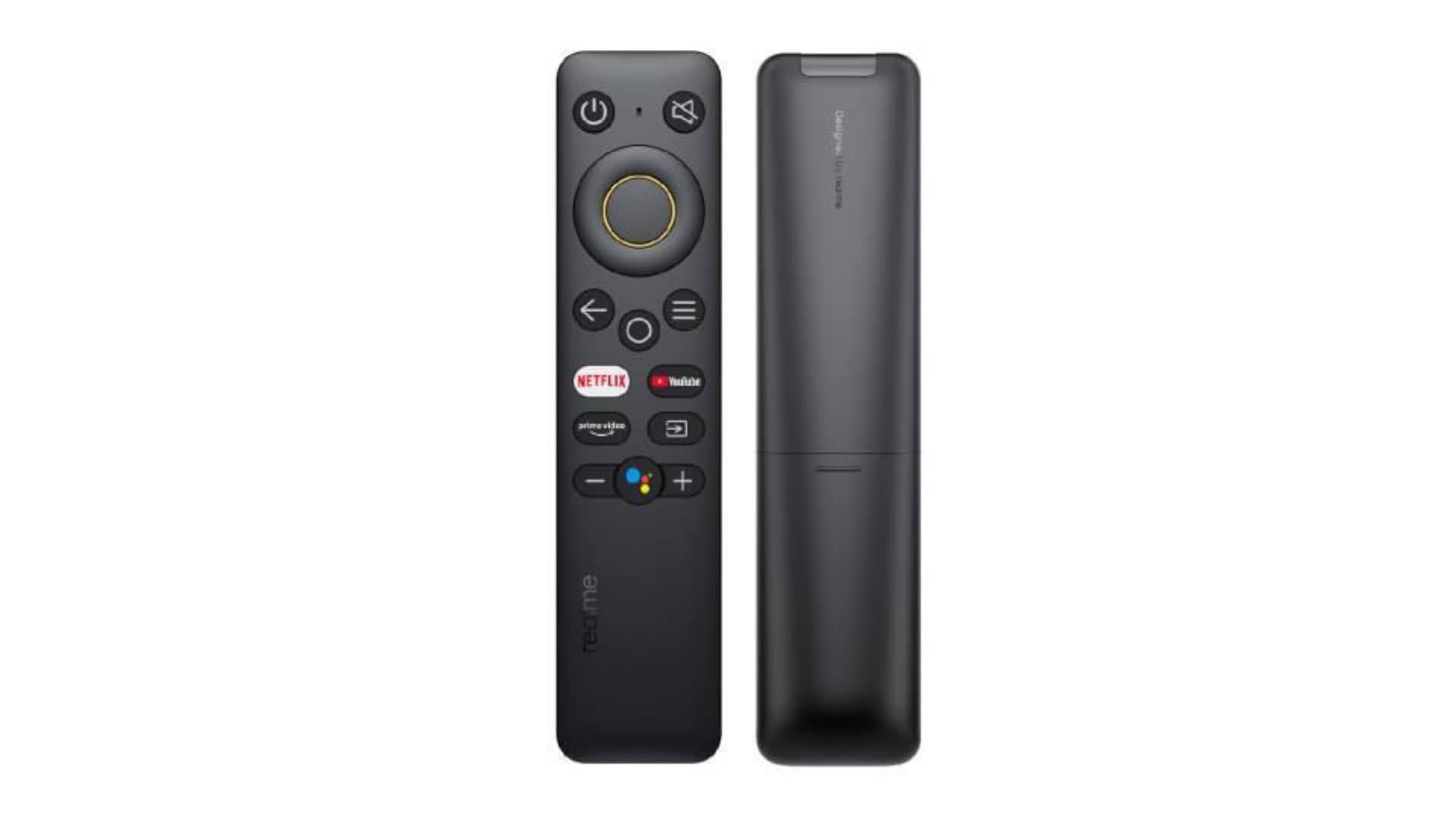 The one problem I faced was with the placement of the Google Assistant button. It's right in the middle of the volume buttons so I ended up pressing it by mistake many times.
The UI was smooth enough and super easy to navigate, which is something that should be uniform across Android TVs at this point in time.
Now, should you buy it?
If your budget is less than ₹25,000 and you want a smart TV, go for it. For ₹21,999 this 43-inch TV is a good deal.
I did some simple maths to figure out if it made sense to me or not. A little more than two years ago, my flatmate bought a 32-inch smart TV for around ₹15,000. We obviously needed the Amazon Fire Stick for it so that was another ₹3,000. So that's like ₹18,000 for a TV that wasn't great to begin with.
Today, I can get a 43-inch smart TV for about ₹20,000 and I don't need a Fire Stick or Chromecast with it, and with a much better screen. The main thing for any good smart TV is that it must work. The Realme Smart TV does.
This also tells us that budget smart TVs are just going to get better and better so brands like Xiaomi, Realme, Thomson etc will just have to up their game to keep up with each other. Which is great news for us, the consumers.
Follow HT Tech for the latest tech news and reviews , also keep up with us on Twitter, Facebook, and Instagram. For our latest videos, subscribe to our YouTube channel.
First Published Date:
04 Aug, 08:13 PM IST
71596549854573
NEXT ARTICLE BEGINS