Sony Bravia 55X90J review: We like what we see
The Sony Bravia 55X90J with the XR Cognitive Processor is a formidable offering in this ever-evolving smart TV space.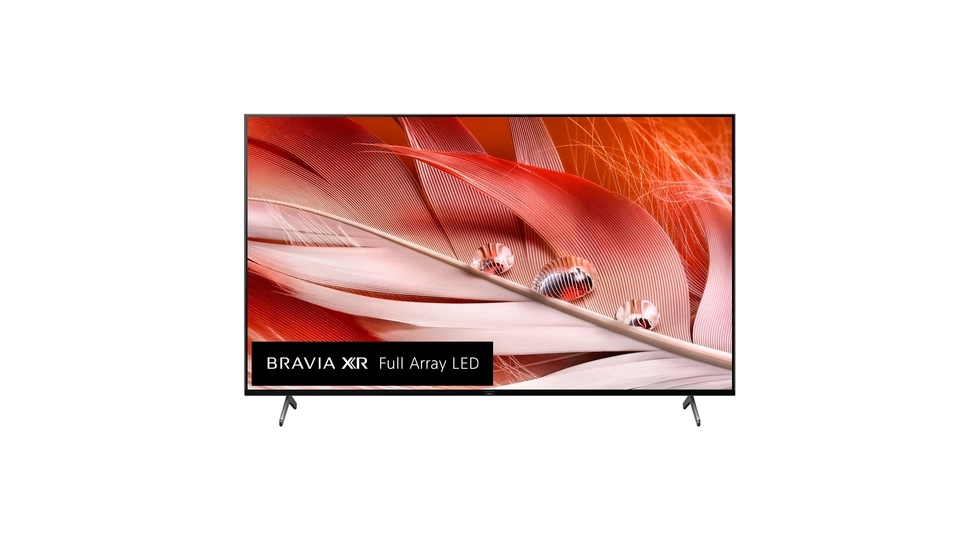 Product Name
Sony Bravia 55X90J
Pros
Rich colours, bright screen
Impressive sound profile
XR Cognitive Processor-powered smarts
Cons
Reliance of Google Assistant gets a little confusing
Struggles in brightly-lit rooms
Specifications
Screen

55-inch 4K UHD

Speaker

10W + 10W, Acoustic Multi-Audio Sound Positioning Tweeter, X-Balanced Speaker

Tech support

Dolby Audio, Dolby Atmos, DTS Digital Surround

Ports

USB, HDMI, Ethernet (LAN), AV, headphone, antenna/cable input,
Sony's televisions deserve a category of their own in the smart TV domain. We reviewed the Sony Bravia A8H earlier this year and were blown away. This time, with the Sony Bravia 55X90J, we remain impressed. Over the last year we've seen more and more people upgrading their home entertainment solutions to include smart TVs and home theatre systems. With the sales figures on the rise, all companies making smart TVs have had to up the ante. Now, Sony's always made good TVs, with the Sony Bravia 55X90J we see good evolving to smarter.
The evolved smarts on the Sony Bravia 55X90J comes from the XR Cognitive Processor that powers it. Basically, these TVs have sensors that calibrate both picture quality and sound based on the focal point of the picture and a few other elements. So even if you are no expert and cannot tinker with the settings, what you get by default is still excellent. If you know your way around picture controls, feel free to tinker, you will not be disappointed.
The Sony Bravia 55X90J is a slim TV with thin bezels and for best results we recommend you wall mount this. Given what Sony TVs can do, you need to place the TV at a good height to match your eye level so as you get the best view.
Having said that though, the Sony Bravia 55X90J has good viewing angles so even if you don't get the best spot in the room while watching TV with friends or family, you will still enjoy it.
The one issue we faced with the Sony Bravia 55X90J is the same one we've seen on the Bravia A8H in the past. This TV too struggles with dark scenes in a brightly lit room, or if it is placed close to a window or a door and it's bright outside. A dimly lit room is best to experience what the Sony BRAVIA 55X90J can do. If you are paying more than a lakh for a TV, the least you can do is dim the room while you are watching it. This matters for any content that has a lot of dark colours - like Game of Thrones, or American Horror Story, and Arrival. If the colours on your screen are muted and dark, you will need to turn the lights down for the best effect.
The dark scenes are where you can truly understand what Sony Bravia 55X90J's full-array LED 4K panel can do. While the entire screen is illuminated the TV also brightens up specific sections of the screen to make the blacks appear deeper, and all other colours more fleshed out and vibrant. If you find it to be too unnaturally vibrant at any point, head over to picture settings and turn on standard mode. There is plenty of 4K content available online for you to throw at the Sony Bravia 55X90J and marvel at the results.
It is easy to set up the Sony Bravia 55X90J, you log into your Google account and then you sign into your Netflix, Disney+ Hotstar, Prime Video, etc, by simply scanning the QR code on the screen on your smartphone and following the instructions. Over the last year we've seen how signing in on smart TVs have evolved from manually having to type in passwords to QR codes now.
The Sony Bravia 55X90J's sound is powered by the Dolby Atmos. When you first set up this TV, this one too, like other Sony smart TVs, sets up a sound profile based on your room. It uses soundwaves to create the perfect profile that will make any content you play sound better. That, along with XR Surround sound gives the Sony Bravia 55X90J an impressive sound profile. The TV was loud enough for my room and I rarely ever went above a 30. Even if your room is bigger, we don't expect the Sony Bravia 55X90J to really need any additional sound bars. The TV also offers you a full equaliser along with with preset modes for sound profiles so you can test your way around to get something that suits your liking. Personally, we really like the cinematic sound mode.
In addition to basic Android TV, the Sony Bravia 55X90J brings in an intuitive and intelligent experience that makes everything so much easier. For example, the Home button on the remote takes you to a curated screen which has shows that you have been watching, some of these might even be on apps you currently do not have on the TV and can easily download them from the Play Store.
The Sony Bravia 55X90J's remote has buttons for Netflix, Amazon, YouTube, etc, and you can also get the Google Assistant to do your bidding. Most of the search on the Sony Bravia 55X90J happens with the Google Assistant which might initially feel a little messy, but it works out well. The Sony Bravia 55X90J works with Apple's HomeKit and AirPlay, and you can watch Apple TV on this, so you can also integrate this TV into the Apple ecosystem if you want.
The Sony Bravia 55X90J has a Live Decor mode that plays 4K videos with audio. This is a dynamic standby mode of sorts what keeps playing in the background without disturbing you. The visuals are pleasant and non-intrusive, but I am someone who does not keep the TV on while I am working, my terrible attention span does not allow it. But I can see this mode being used in a room where people are conversing instead of actively watching content.
Should you buy it?
There is something inherently luxurious about the Sony Bravia 55X90J, a legacy we've seen with most of Sony's TV offerings. The details are incredible, the colours are rich without the contrast being painfully high, the sound experience matches up with what you are watching on the screen. ₹1,49,99o is a lot of money to spend on anything, but with the Sony Bravia 55X90J you get what you pay for and it looks so good.
Follow HT Tech for the latest tech news and reviews , also keep up with us on Twitter, Facebook, and Instagram. For our latest videos, subscribe to our YouTube channel.
First Published Date:
04 Oct, 11:00 AM IST
71633316601521
NEXT ARTICLE BEGINS