Sony Bravia A8H 4K OLED TV review: Rich, vibrant and worth that price
The Sony Bravia A8H is this gorgeous, ultra-thin, edge-to-edge panel that must be mounted on a wall for all its splendor.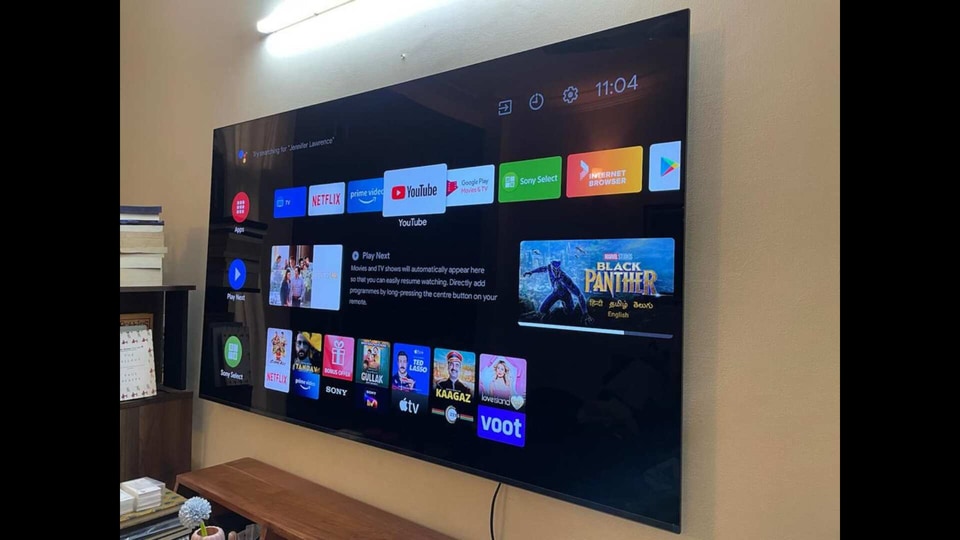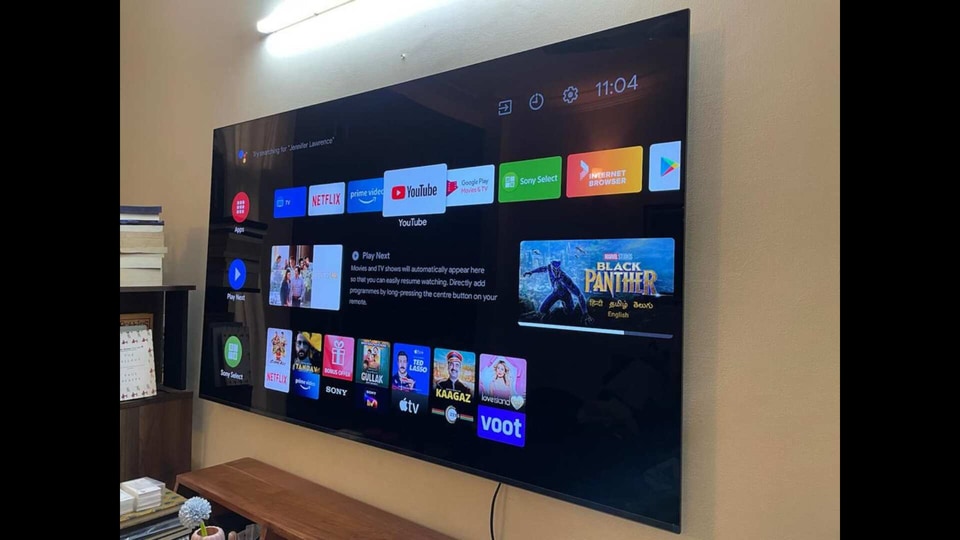 Brand: Sony
Product: Bravia A8H
Key specs: 65-inch OLED with Dolby Vision, HDR10 support, Triluminos Display, Pixel Contrast Booster, 4K X-Reality Pro, Acoustic Surface Audio, Acoustic Auto Calibration, 30W speakers.
Price: ₹2,79,990
Rating: 4/5
The Sony Bravia A8H is this gorgeous, ultra-thin, edge-to-edge panel that must be mounted on a wall for all its splendor. You can, and perhaps should, hook up a soundbar to create an all-encompassing home theatre feel. The Sony Bravia A8H has speakers inside the display and the sound is very good (more than loud enough if your room is small).
Sony's put in its Acoustic Surface Audio system in the Sony Bravia A8H. A tried, tested and proven technology where the TV screen itself produces sound. And then there is the Acoustic Auto Calibration system that optimises the TV's sound to suit your room with some test pulses when you set it up, sort of like Amazon Echos and Apple's HomePod listening to themselves to tune the audio equalizers. It's all loud and clear by itself, but to really take the experience to the next level and create that movie hall feel, plug in some good speakers.
I don't understand why people would put on a TV, or invest in one unless they really wanted to watch something good on it, something that would be far more enjoyable on a bigger screen than a 13 or 15-inch laptop - just like how you must watch some movies in the cinema hall (while that was still a thing) to really enjoy how epic it all is.
Would The Lord of the Rings trilogy hit the same note if you watched it small? Would you be able to appreciate the lighting of the warning beacons of Gondor or seeing Minas Tirith for the first time if it was trapped in thick bezels on all sides?
No, right?
Of course, since LOTR, and even before that, there have been epic movies that deserved sprawling screens that did them justice. Like Avatar, Mad Max: Fury Road, Arrival, Avengers: Endgame… the list is exhaustive.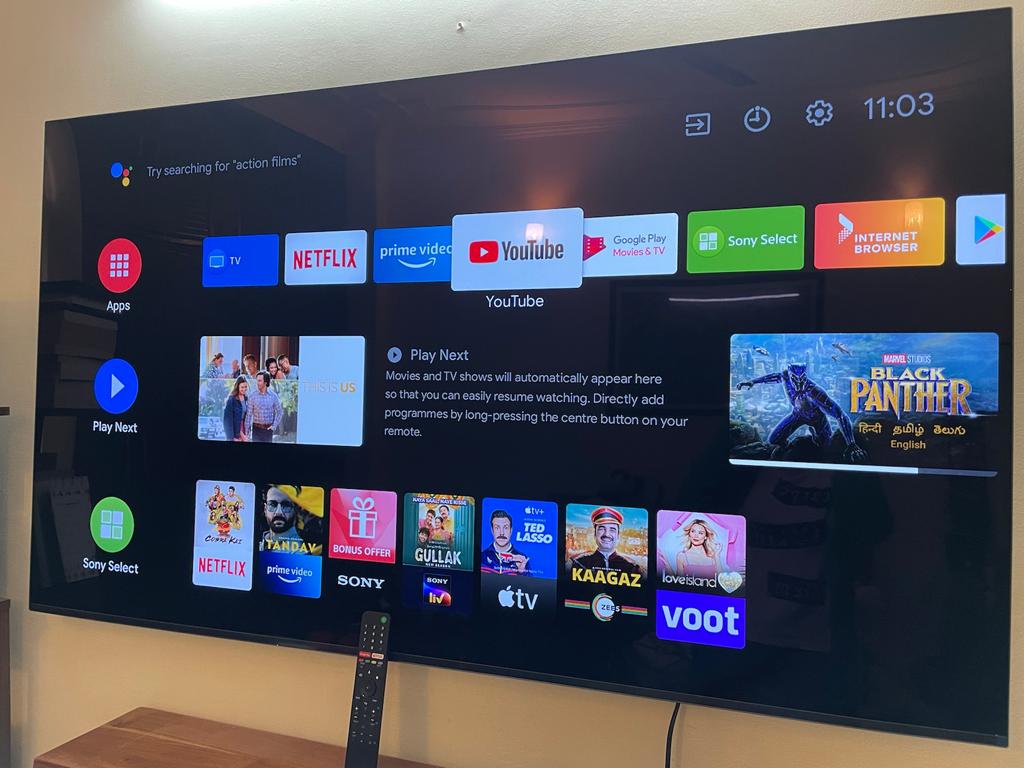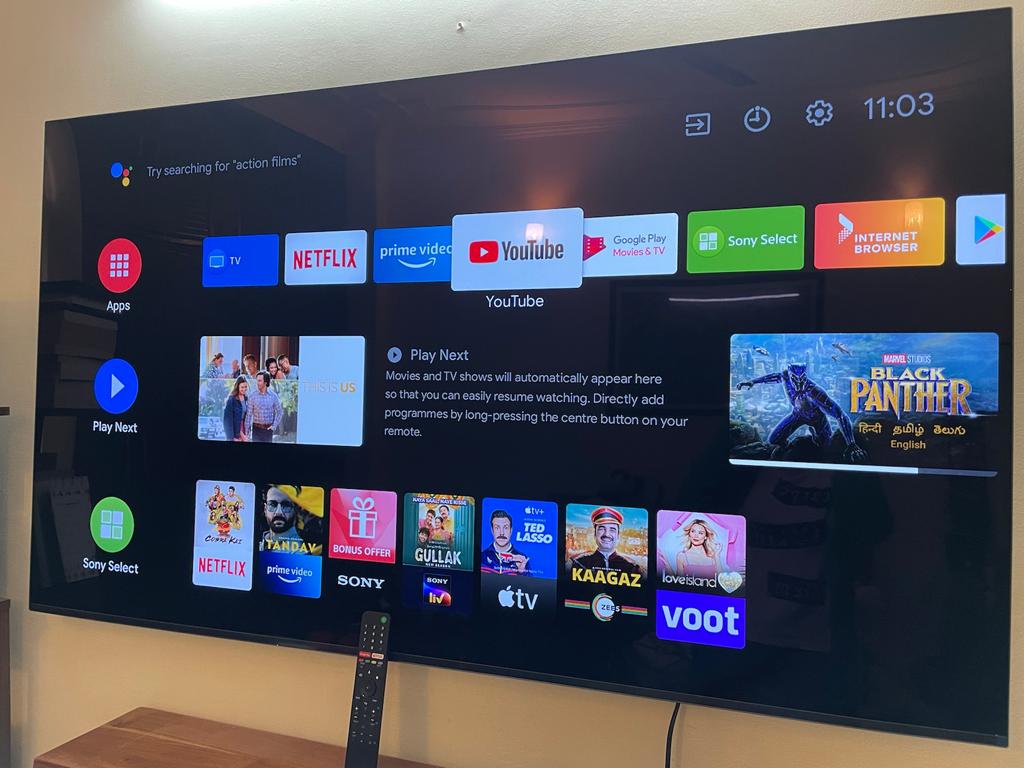 For the basics, it is an AndroidTV-powered television, something we are all familiar with now and there are plenty of ports on the back (fours HDMIs, three USBs, an Ethernet port, a headphone output, digital audio output and a composite video input). And built-in Bluetooth and WiFi, obviously.
After an easy set-up process, the only thing left to do was, one - toggle through some 8K content and fawn over the rich, gorgeous colours and, two - dive straight into movies and shows that took over everything - the LOTR trilogy (obviously), Spider-Man: Into the Spider-Verse (animated movies look INCREDIBLE on this) and David Attenborough's Our Planet on Netflix. My biggest rue was the fact there is no remastered version of the 1940 animated film Fantasia (the fact that it even exists on Disney+ Hotstar is a small miracle, to be honest) - that would have been mesmerising on the Sony Bravia A8H.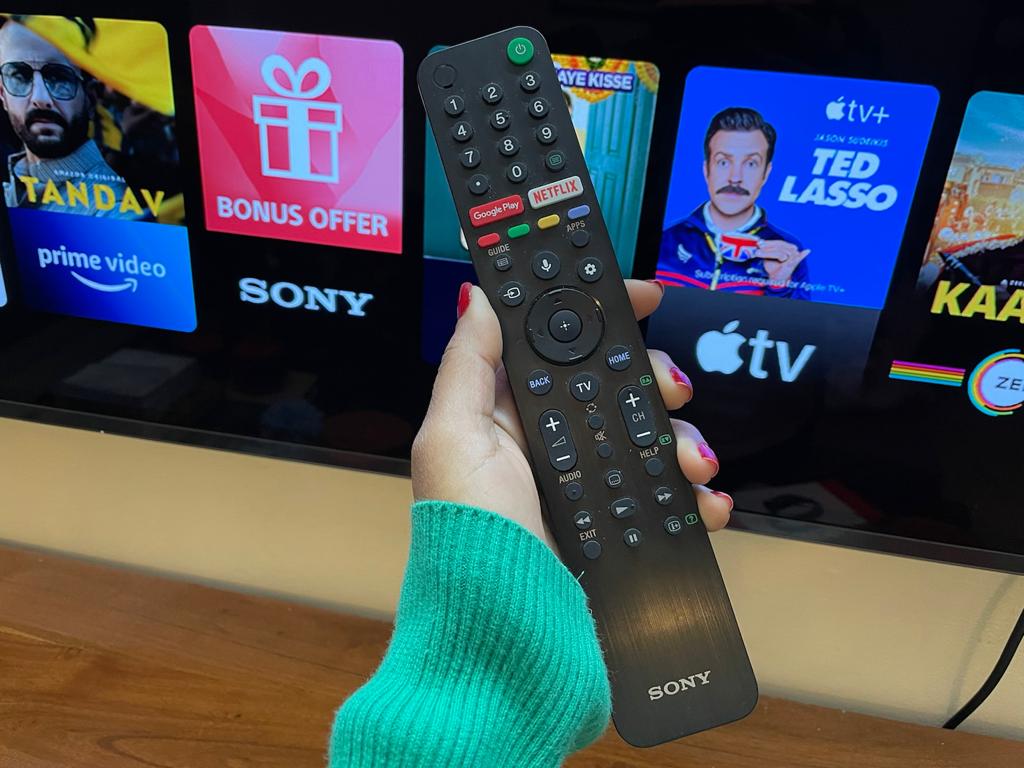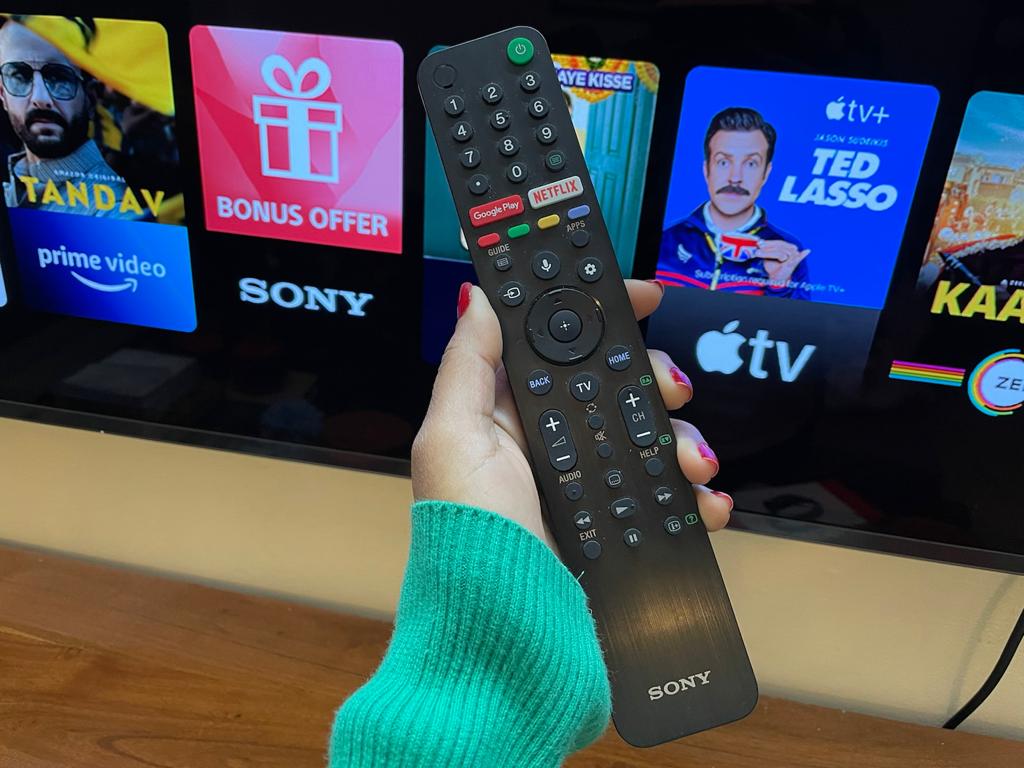 Sure, it is easier to watch content on laptops and tabs. They don't take up much space and I have all the content in one spot, without having to sift through channels or watch lots of ads. I didn't understand the need for a TV because the laptop sufficed. I watched content when I wanted to, I didn't have it on in the background.
And over time, as TVs got bigger and eventually smarter, and a pandemic forced us into lockdowns and public gatherings in any form was (and is) a terrible idea, the screens we had at home or can have at home became pretty decent replacements for our laptops and tabs.
We are at a point in time when getting smart TVs bigger than 45-inches will not break our banks, there are enough affordable options. You can set up a make-do home theatre for yourself on a decent budget with sound bars thrown in.
If you don't want to make compromises though, there is the 65-inch Sony Bravia A8H 4K OLED TV. This was the second TV review unit, ever, that I was sad to bid goodbye to. The first was just a much bigger TV.
I barely had to tweak through the settings, except to turn high quality video while (re)watching Game of Thrones, the factory settings are pretty darn perfect. The Sony Bravia A8H comes with wide viewing angles but the TV does struggle a bit if the room is brightly lit, particularly with dark scenes. So if you have the TV placed near a window and it's very bright outside, or the room in general is well lit, watching night scenes like the Battle of Winterfell will feel blurry, losing out on details that the TV is otherwise on-point with.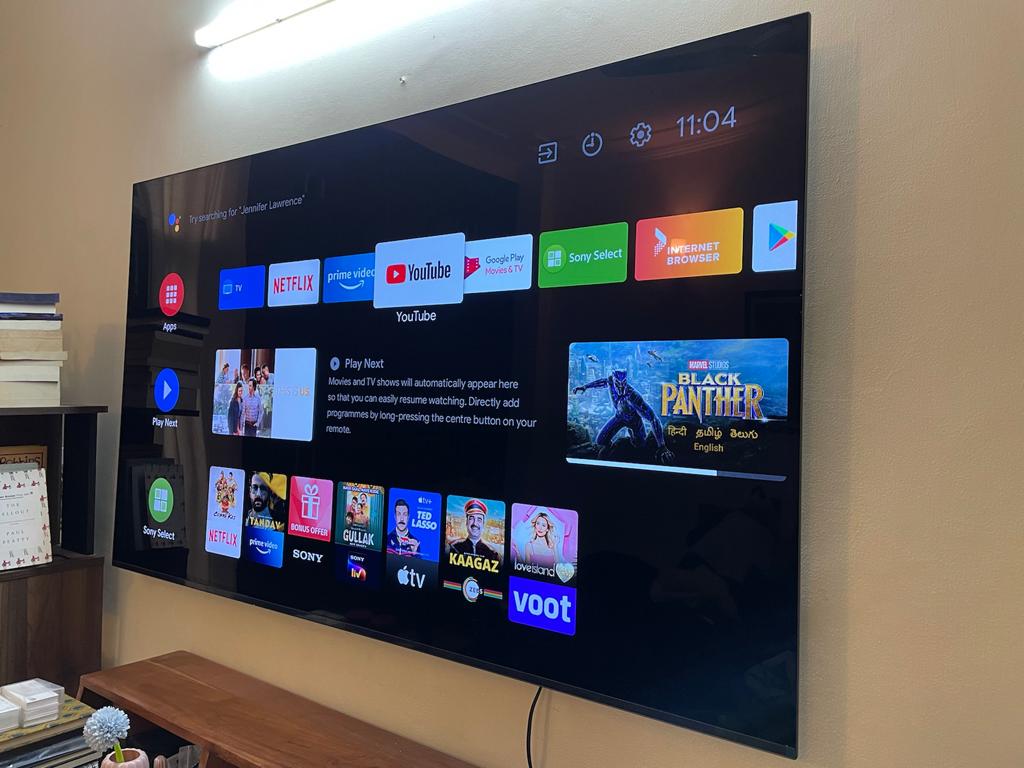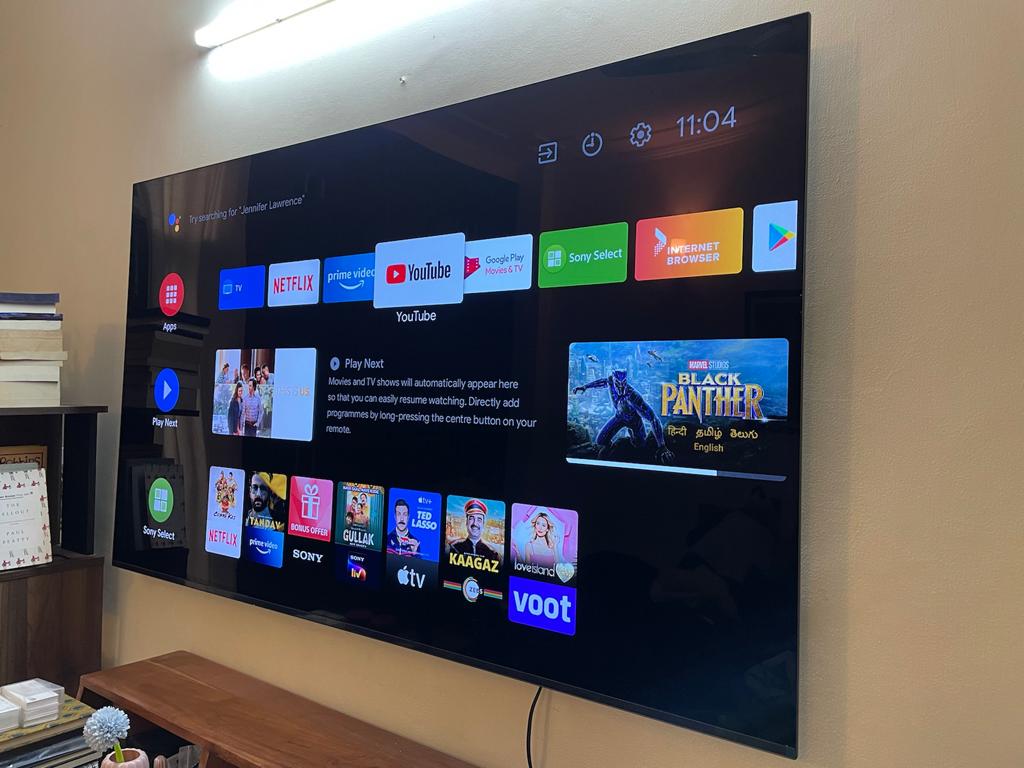 Apparently, this is an issue all OLED TVs face. But then, if you are going to actually buy this TV and set it up, keeping the room dimly lit is the least you can do.
The picture quality is sharp, clear and pretty much anything you watch on the Sony Bravia A8H looks incredible, unless the content itself is low quality. Otherwise you can see every skin pore, every leaf in great detail. There is literally nothing I could complain about here, except perhaps the fact that the TV struggles under bright light - but that's barely an issue. You aren't going to watch a movie with all lights blazing.
Now. The Sony Bravia A8H costs ₹2,79,990, that's no pocket change. Consider this an investment, one you'd make if you have that kind of money to spare, obviously. But it's worth every penny.
Follow HT Tech for the latest tech news and reviews , also keep up with us on Twitter, Facebook, and Instagram. For our latest videos, subscribe to our YouTube channel.
First Published Date:
26 Feb, 01:16 PM IST
71614323804486
NEXT ARTICLE BEGINS