Colourful Apple HomePod mini launched: Check Highlights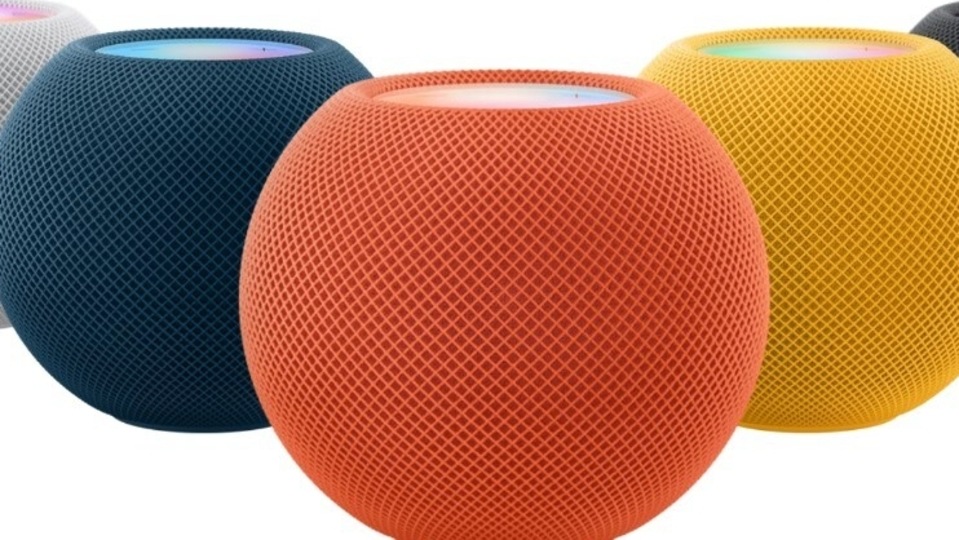 Apple claims HomePod mini works seamlessly with iPhone. Apple has pegged HomePod mini price at $99. Indian fans can get the HomePod mini in November.
Apple claims HomePod mini works seamlessly with iPhone, features the intelligence of Siri, and is the foundation for any smart home. HomePod mini comes in white, blue, orange, yellow, and space gray colours. Apple has pegged HomePod mini price at $99 (US). Customers in India can purchase HomePod mini in November. "It's the must-have smart speaker for iPhone users," said Bob Borchers, Apple's vice president of Worldwide Product Marketing. The smart speaker is seamlessly integrated across Apple's products and services.
Apple HomePod: Highlights
1. Apple HomePod is just 3.3 inches tall. It offers music, Siri, and smart home capabilities, with privacy and security built in.
2. To achieve a big sound out of such a compact design, the Apple S5 chip runs advanced software to analyze the unique characteristics of the music.
3. An Apple-designed acoustic waveguide directs the flow of sound down and out the bottom of the speaker for an immersive 360-degree audio experience.
4. The design makes it easy to place HomePod mini anywhere in a room. When placed in multiple rooms, HomePod mini speakers allow users to play the same music throughout the house, all in perfect sync, or a different song in every room.
5. A three-microphone array listens for "Hey Siri," and a fourth inward-facing microphone helps cancel out sound coming from the speaker to improve Siri's ability to hear voice requests when music is playing.
6. When listening to music or podcasts7, or taking a phone call, users can seamlessly hand off the audio without missing a beat by bringing their iPhone close to HomePod mini.
7. If nothing is playing on HomePod mini, personalized listening suggestions will automatically appear on iPhone when it is near the speaker, and instant controls are available without needing to unlock iPhone.
8. With Siri, HomePod mini delivers a personalized and deeply integrated experience for iPhone customers. Siri can recognize the voices of up to six different household members, tailor music and podcasts to their preferences, and respond to personal requests.
9. HomePod mini makes it possible to control smart home accessories with simple voice commands for Siri to turn off the lights, change the temperature, lock the doors, set a scene, or control devices at specific times.
10. Ask Siri on HomePod mini to help locate a misplaced iPhone, iPad, iPod touch, Mac, Apple Watch, or AirTag by playing a sound to pinpoint its location.