What the future holds for the wearable industry in 2021: 7 key trends to watch out for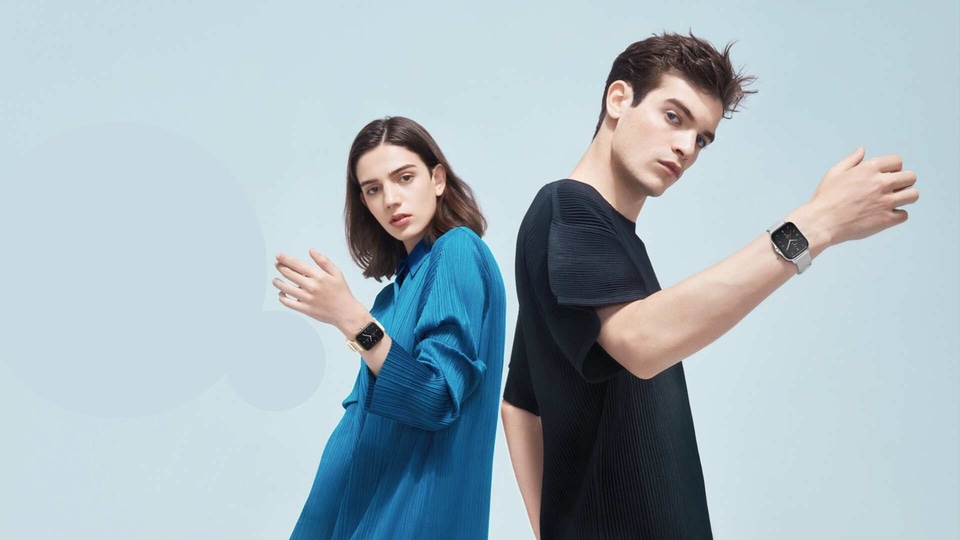 What the future holds in store for the smart wearables market is more versatility, efficiency and prevalence - a device that is both needed and usable to every consumer.
When the first wave of smart wearables came, it did bring along the excitement of novel and nifty features, however, it also brought high entry-level price points, homogenous design, limited choices and doubtful accuracy of those said features.
Today, the scenario has completely changed with smart wearables becoming a necessity more for a healthier lifestyle than luxury. With an increase in inclination towards health and fitness, growth in consumers who are open to adopting new and advanced devices that compliment and enhance their lifestyle has helped the wearable market expand manifold.
The smart wearables industry that started off with majorly fitness trackers has mushroomed into an industry that is helping individuals lead more efficient lives and is poised for further expansion. The global wearables market has seen a tremendous increase in shipments, with total shipments reaching 125 million units (IDC) with the Covid-19 pandemic acting as a strong catalyst for the industry.
While the coronavirus outbreak and the lockdown restrictions across the globe affected its supply chain and production facilities, multiple brands took that time to re-work and adapt their offerings. Moreover, the influx of global brands like Apple, Samsung, Amazfit, Fossil among others, are helping keep the pricing consistent while broadening the horizon of features and functionalities.
Here are some of the key trends that will define the evolution of smart wearables in the coming future:
Smartwatches gaining prominence
The smart wearable industry is expected to be propelled forward by increasing awareness regarding fitness, technological advancements, and the availability of high-speed internet connectivity. Coupled with the increasing demand for aesthetically appealing advanced devices that sync and manage daily activities seamlessly, many people are taking a leap from the regular fitness trackers to smartwatches.
The purchase of smart wearables is a phenomenon that is not just limited to Tier-1 urbanised cities, but sales are majorly being driven by emerging and developing cities, hinting at greater adoption and sustained demand for the wearables market.
The market today caters to every segment of the populus, both in terms of pricing and features: we have Apple and Samsung in the premium segment , as well as budget-friendly brands like Amazfit, Realme and Xiaomi dominating the mass market. The mere expanse of the smart wearables market today is testament to smartwatches truly breaking the barriers beyond smartphones.
Precedence of overall customer-experience
Smart wearable brands are also trying to make advancements in terms of performance, screen technology, features and functionalities. While the smart wearable segment is focusing on cost and features, hardware lead thought processes will shift to holistic customer experience.
Software and user experience-based solutions are laying the foundation of a successful future for smart wearables. Brands are investing heavily in R&D departments focused on improving app experiences. The breakup of user experience is mostly bracketed in smooth functioning, seamless integration, accurate data management and lag-free operations of their smartwatches.
LTE smartwatches on thefrontline
LTE-enabled smartwatches are leading from the front because what LTE technology really offers is the independence from routine of carrying your smartphone around at all times. While true LTE technology in smart wearables is a concept that is gaining stronger foothold , enabling you to control voice calls, messages and even music, the journey is far from over.
CES 2021 just saw the introduction of Fossil' s Gen 5 LTE smartwatch, which comes with 4G LTE connectivity. 2021 may be the year where we see more brands like Garmin and Amazfit answer to the push of the industry, to incorporate LTE capabilities in a wider range of products.
Smart wearables for kids
A largely uncharted and unexplored territory is the smart wearables industry for kids which holds immense potential. The Covid-19 pandemic has given us a new perspective on the heath vulnerabilities that today's current environment poses for kids, and the smart wearable vertical can help bridge this gap with health technology customised towards children.
With schools reopening in a post-pandemic world, the rise in demand for smartwatches with 4G variants, GPS and video calling functionalities and health monitoring features is what we may see. These will also give parents easier and increased parental control over their child's overall health and well-being.
Smart data aiding smart health choices
Talking about data management, how wearables can help consumers in "biohacking" their lifestyle will also be the next big thing. For example, sleeping patterns can improvise circadian cycle or stress monitoring can biohack anxiety patterns or monitor sauna therapy impact on body heart rate, sweating and weight.
An emerging trend that is well on its way to fruition is, the marked popularity of personal wearable devices for not just tracking, but also prevention of many health-related occurrences. Wearable products are using highly advanced sensors to produce more and better data points delivering real-time healthcare measurements.
Putting this into perspective, in many reported instances, data which was based on the heart rate and sleep data collected from wearable devices, was used to predict the epidemic trend of Covid-19 in different countries and cities. This clearly indicates the evolution of smart wearables as health accessories to health aides.
Features like SpO2 sensors and body-temperature tracking are being introduced in various segments of smartaches from Apple, Samsung to Aamzfit, Realme and Garmin. Amazft recently unveiled its Amazfit GTR 2e and GTS 2e smartwatches with temperature tracking at CES 2021 and news on the block is that Samsung is planning to bring the same feature to their future smartwatch range.
Smart wearables promoting consumer IoT ecosystem
While talking about the future, the next step in progression is wearables converging with connected homes to drive efficiencies without having to tap a button on a screen. The global world today is working towards convergence at a mammoth level, with our electronic gadgets and appliances talking to each other at multiple levels.
Smartwatches are already on their way to double up as conversational platforms by bringing in speech recognition, and machine learning features to enable human-like voice interaction. Integration with AI interfaces like Apple's Siri, Samsung's Bixby, and Amazon's Alexa point towards an environment of IoT, with smart wearables sitting at the heart of it.
The boom in hearables market
Hearables are part of the latest generations of wearable devices, which offer a plethora of smart functionality beyond just an audio experience. Hearables today are equipped with health and tracking features, in-built voice assistance and GPS, wireless communication features and much more.
Hearables are also becoming an indispensable tool for people with hearing problems as they are packed with smart features such as assistive hearing. The expanding hearables market will also provide the impetus to the overall wearable industry, with brands like Boat and Fitbit pushing the market and accounting for 59.2% of the market share in the year 2020 (IDC Report).
What the future holds in store for the smart wearables market is more versatility, efficiency and prevalence - a device that is both needed and usable to every consumer. Smart wearable companies will emerge as purveyors of solutions that go beyond the landscape of fitness and health, leading and pioneering research into advanced software interface, innovative hardware designs and greater application and penetration of smart wearables in different facets of a consumers' life.
This article has been written by Honey Singh, Amazfit Brand Advisor, CEO and Co-Founder of ARM Worldwide