PUBG Mobile India Series 2020: All you need to know
The first round of the online qualifiers kicked off on June 17 and is the first step towards the main matches. So while you wait for that, here is everything you need to know.
18 Jun 2020, 07:30 AM IST
in gaming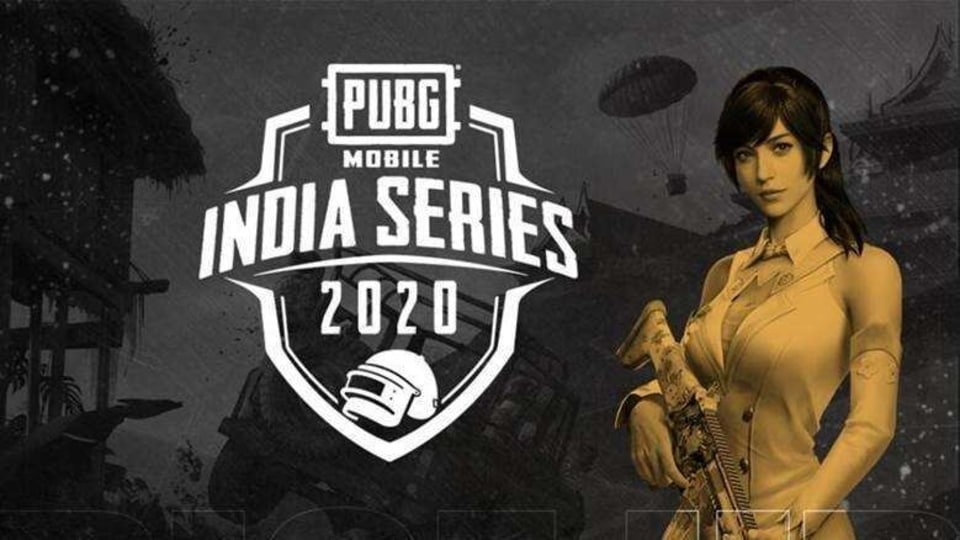 PUBG Mobile India Series 2020's first round of online qualifiers kicked off yesterday, June 17. At this level, PUBG Mobile India Series 2020 brings the 248 teams who have fought their way through pre-qualifiers and in-game qualifiers to battle it out. They are joined by 16 other clans who have already established their ground on the PUBG Mobile national circuit.
The 16 clans joining the 248 qualified teams for PUBG Mobile India Series 2020 are -
- Team Soul
- Revenge Esports
- Fnatic
- Marcos Gaming
- Orange Rock
- Godlike
- Megastars
- Team Ind
- Tsm Entity
- Team Insane
- Team Celtz
- U Mumba Esports
- Synerge
- Team Tamilas
- Power House
- Vsg Crawlers
While most PUBG Mobile fans might know these names, all the clans will have to prove their mettle again as they take on the qualifiers.
Here's how the tournament has been scheduled:
The Pre-Qualifiers were held over June 11 to 15
992 Teams qualified from the in-game qualifiers to play in the pre-qualifiers out of which 62 groups were formed (One group has a total of 16 teams). Each team was grouped with a total of 16 teams and played the best of two matches (on the Erangel map). Four teams from each group with the best cumulative score (Placement points + Kills points) moved on to Online qualifiers (Round 1).
The in-game qualifiers were open for all and are used to pick the contenders for the online-qualifiers. Every registered squad was required to play 15 matches, out of which, 10 of the best games were taken into consideration for qualification
The online qualifiers kicked off yesterday and will be on till June 21
A total of 256 teams will compete in the online qualifiers out of which the top 248 teams will advance from the in-game qualifiers while eight teams will come in as direct invites.
These teams will play two matches in groups of 16 and the top three teams with the best cumulative score in each group will qualify for the Quarter Finals. In addition to the 48 teams, eight teams with the highest kills during the online qualifiers will proceed to the next round
The quarter finals will have a total of 64 teams out of which 56 qualified teams from online qualifiers and eight new invited teams will fight it out. These 64 teams will battle it out in four groups across Four days.
The 32 top teams from quarter finals will advance to the semifinals. By this point there is a healthy mix of old established teams and the fresh young talent to enable quality exposure on both sides. These teams will fight it out for the top 16 slots.
Finally, the Grand Finals. Here the top 16 teams in the country will fight for the ₹50,00,000-prize pool. Three days of intense battle royale action will see teams pulling through a total of 18 matches to reach the conclusion and crown the new champions of India.
Prize Pool and Prize distribution:
The total prize pool of PUBG Mobile India Series 2020 is ₹50,00,000, which will be further broken down. The winning team will take away a whopping ₹20,00,000, while the runner up will win ₹5,00,000, followed by the third-place ranking team who will take away ₹3,00,000.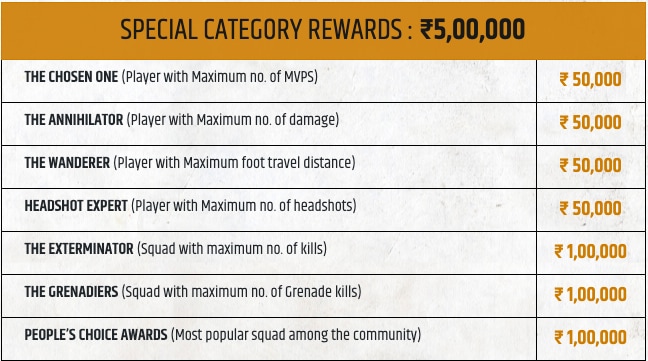 Additionally, all teams who make it to the top 16 will also receive cash prizes. There are also special category awards for players and teams in the grand finals, which are listed below which has a separate prize pool of ₹5,00,000.
You can catch all this action and more live in Hindi and Tamil on PUBG Mobile India's Official YouTube and Facebook channels.