PUBG: New State rakes in more than 40 mn pre-registrations on Android, iOS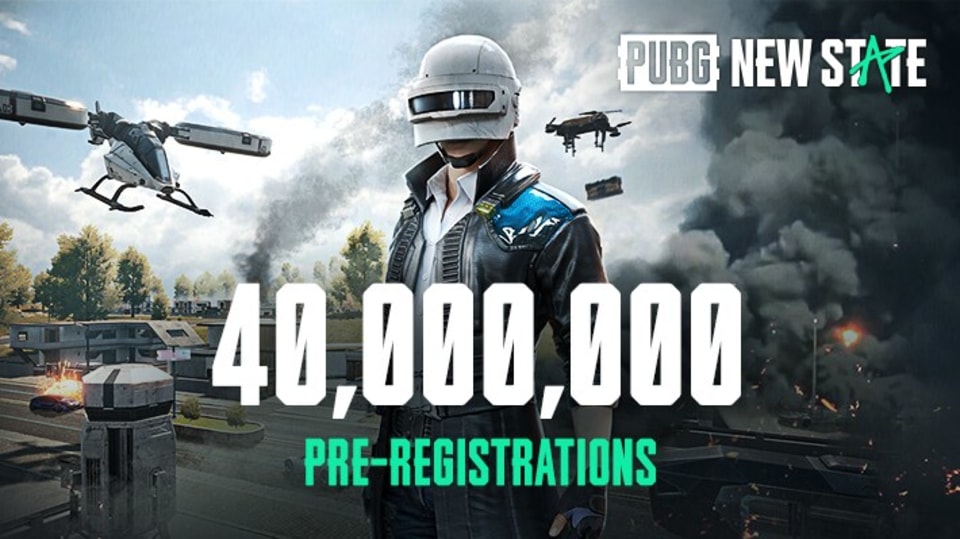 PUBG: New State release dates are yet to be revealed and is expected to be announced in October.
PUBG: New State has already managed to rake in more than 40 million pre-registrations on iOS and Android devices. PUBG: New State developers Krafton said while announcing these pre-registration numbers that the new battle royale has recently wrapped up its second alpha testing. The devs also announced that they are going to reveal the launch date for the game in October.
PUBG: New State is going to launch later this year and pre-registrations in India for the game went live earlier this month. The battle royale was announced globally in February this year but pre-registrations in India took a while because of the launch of the PUBG Mobile's Indian alternative - Battlegrounds Mobile India.
Krafton announced in a press release that PUBG: New State has crossed more than 40 million pre-registrations on the Apple App Store and the Google Play store, however, these pre-registration figures do not include Vietnam and China. The second alpha testing for PUBG: New State has just wrapped up in 28 countries last month and the game's official release date is going to be announced next month for both Android and iOS. Unlike Battlegrounds Mobile, PUBG: New State is expected to roll out on Android and iOS on the same date.
"We're now focussed on taking the valuable feedback we received during PUBG: New State's Second Alpha Test and polishing the game before its official launch later this year We are devoting all our resources to ensuring PUBG: New State meets the expectations of our fans, both in terms of entertainment and stability," said Minkyu Park, Executive Producer, PUBG: New State.
In case you have not pre-registered yet, you can do so on the App Store or the Play Store. Those pre-registering will get some additional benefits when the game launches.