Alexa says hello to Amitabh Bachchan, first celebrity voice in India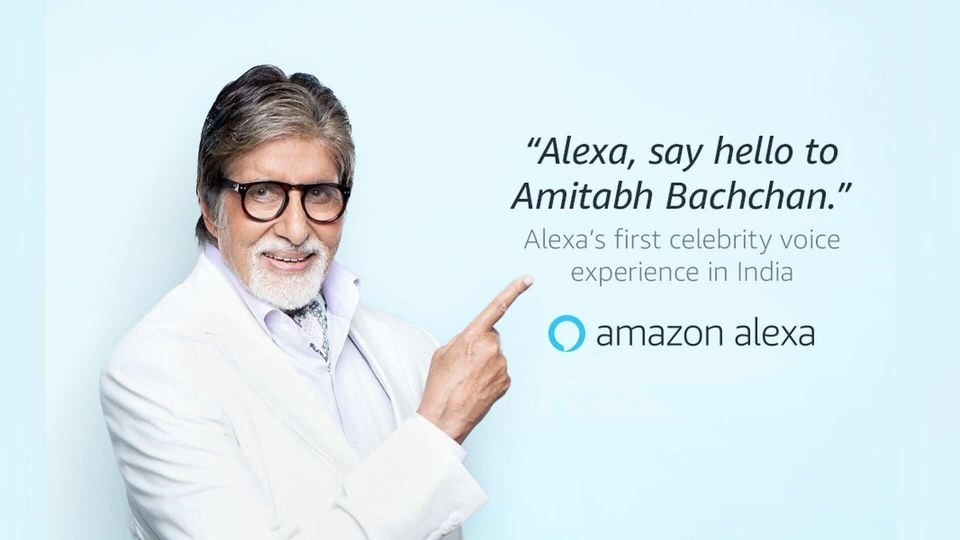 Amazon Alexa users can interact with the virtual assistant in Amitabh Bachchan's iconic voice next year. Here is all you need to know about the new update.
Amazon's Alexa virtual assistant has added actor Amitabh Bachchan as its first celebrity voice experience in India. Users can simply say "Alexa, say hello to Amitabh Bachchan" on their Echo device, Fire TV, Alexa app, Amazon shopping app (Android) and other Alexa-enabled devices. The voice experience will be available next year.
"Technology has always given me an opportunity to adapt to new forms. Be it in movies, TV shows, podcasts and now, I am excited to create this voice experience in partnership with Amazon and Alexa. With voice technology, we are building something to engage more effectively with my audience and well-wishers," said Amitabh Bachchan on joining Alexa's voice experience.
Amazon said that the Alexa team will work closely with Bachchan to capture his voice. The company also promised to deliver a unique voice experience to customers. Users can ask Alexa's Bachchan to tell jokes, weather, shayaris, motivational quotes, advice, and lots more. Amazon is likely to add more functionalities before the official rollout.
While Bachchan is the first celebrity to lend his voice for Alexa, Amazon has tied up with Samuel L Jackson for something similar. Alexa users can get updates on weather, play your favourite music, tell jokes, and more in Jackson's voice.
Some of the commands that users can give:
"Alexa, ask Samuel if he has a favourite hobby."
"Alexa, ask Samuel if he likes music."
"Alexa, ask Samuel what he does when he's not making movies."
"Alexa, ask Samuel what his greatest achievement is."
"Alexa, ask Samuel if he always wanted to be an actor."
The latest update comes shortly after Amazon added support for printers. The new feature allows users to connect Alexa with their smart printers and take print outs using voice commands. Here is how you can connect your printer with Amazon's Alexa.