Dyson launches the new Omni-glide vacuum cleaner in India: Check out price, specs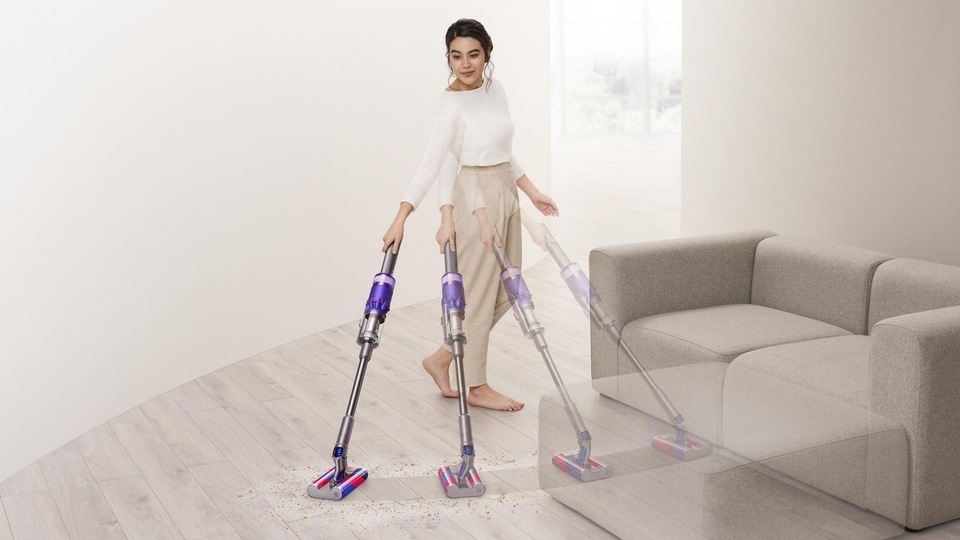 Dyson's new Omni-glide is a cord-free vacuum cleaner that comes with an omni-directional head that helps it manoeuvre around obstacles better and access tight spaces.
Dyson has launched a new cord-free vacuum cleaner, the Dyson Omni-glide which is perfect for those hard floors. Traditional vacuums typically struggle with getting into hard-to-reach and tight spaces and Dyson's new offering hopes to solve that problem. The Dyson Omni-glide vacuum cleaner comes with an omnidirectional Fluffy cleaner head that has been engineered to move in all directions – forwards, backwards, and even sideways.
The Dyson Omni-glide is also rearranged into a new in-line format and the machine can lie flat and clean tight spaces. This in-line format comes with a separation system - the motor, filter, and handle - aligned to enable the machine to lie flat to the floor and clean in tight spaces, such as under a sofa or between furniture.
Besides this in-line format, the Dyson Omni-glide comes with the Dyson Hyperdymium motor tech and the Dyson five-stage filtration proprietary tech. The Dyson Omni-glide vacuum cleaner also comes with three tools – for cleaning up high, down low, and anywhere in between. These tools include a mini motorised tool to tackle hair and ground-in dirt, a worktop tool, and a combination tool.
The Dyson Omni-glide allows users to empty the bin smoothly thanks to an ejection mechanism with a rotary catch. There is also a power button on the Dyson Omni-glide instead of the traditional trigger we've seen on other Dyson vacuum cleaners, this makes it easier to switch hands while cleaning. The battery on the Dyson Omni-glide is removable and rechargeable, additional battery and charger can be bought separately. The Dyson Omni-glide is also easy to maintain as you can wash the bin, filter, brush bar, and any part that does not have an electronic component. And last but not the least, there is also a wall dock that can charge the vacuum for the next round of cleaning.
The Dyson Omni-glide is priced at ₹34,900 and can be bought online from the Dyson website and from the Dyson stores. You can also buy it on Amazon, Flipkart, and select Croma outlets. It is available in a single Purple/Nickle colour option.