The need to comfort, de-stress is what drives entertainment in the post Covid-19 era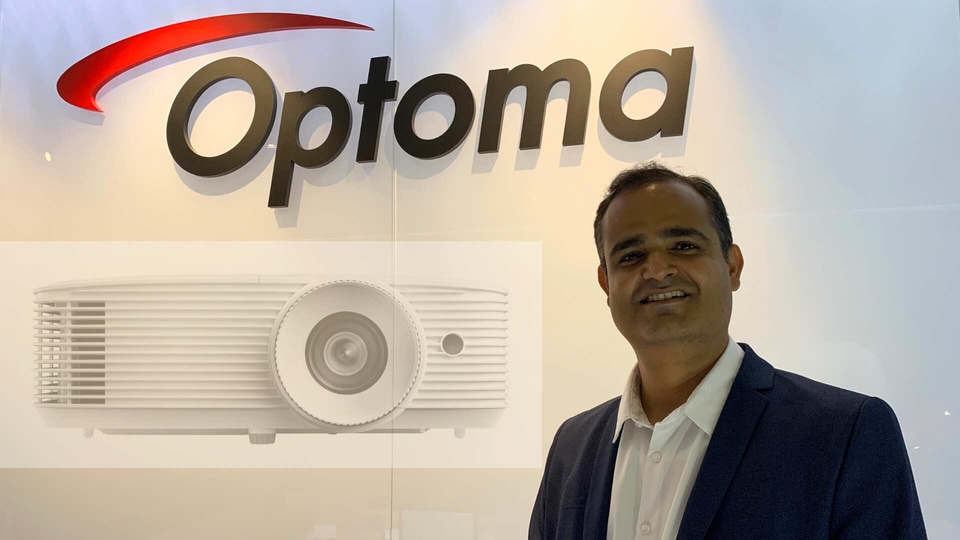 Need of the hour is to go beyond content customisation to recreate a more social and engaging home entertainment experience.
We have experienced unprecedented times due to the Covid-19 outbreak throughout 2020. And the same is continuing in 2021. Our lives have changed dramatically, but with the initiation of the vaccination drive the immediate crisis seems to have passed, though we probably will not be able to live how we used to. We will have to think differently and have to find new and the best ways of doing things.
Year gone by has accelerated another transformative trend: the boundaries have blurred between different sources of TV viewing. The very definition of entertainment has changed and how consumers are taking it in has changed. Once understood as a strictly one-way consumption of preset content, entertainment today is far more multidimensional and dynamic, incorporating inter activity, fitness, gamification, edutainment and user-generated or adaptive content.
Consumers were slowly adapting to digital network and then we saw a sudden acceleration in the adaption of fiber-to-home based network and 4G saw a very high acceptance. Now, the users are experiencing buffer-free video streaming and disruption-free consumption of content. This robustness of technology has paved path for 4K content consumption.
The most common question is - what is the difference between Full HD and 4K. As per the Consumer Technology Association (CTA) definition of 4K Ultra HD resolution states that the display resolution must have at least 8 million active pixels. Imagine it in this way - on a chalkboard a Full HD will have 2 million active pixels and in the same space 4K resolution will have more than 8 million, hence the image quality would be much superior in 4K resolution.
Looking for 4K content was difficult two years ago, but now it is streaming directly into the households and in ample variety.
During the pandemic, our social lives moved online, and entertainment consumption rose notably within the at-home segments of television, online gaming and over-the-top (OTT) consumption. Consumer behaviour has rapidly evolved as the world adjusted to the new normal, where social distancing, work from home and virtual meetings are the norm.
Demand for at-home digital media grew significantly, as habit-formation and ease of access emerged as drivers. OTT platforms and digital media were the biggest beneficiaries. 2020 magnified the apparent shift from small screen digital devices and TV viewing to larger screens. This is paving the way for innovation and technology solutions wherein consumers are paving the way to bring in entertainment in larger-than-life sizes to their homes, living rooms and bedrooms whether it is movies, events, sports or shows.
Technological advancements in projectors are playing a pivotal role through affordable 4K, long-life Laser Engine and high brightness products which now don't require dark rooms or can work efficiently in ambient light to give users big screen experiences of 120-inches and above and can synchronise 4K content with right display device to provide us with exhilarating experience.
Need of the hour is to go beyond content customisation to recreate a more social and engaging home entertainment experience.
As the lockdown lifts and consumers return to work, many of their new habits ingrained by long weeks spent at home will remain. In these times of lockdown and social distancing, we are realising more than ever before that what's important is not only what content we consume, but also how we consume it. We can now understand how we crave the sensation of sharing the same experience with others, at the same time and in the same place. Basically, we need to make audiovisual entertainment at home more social.
Keeping these trends in mind, companies in the audio visual (AV) industry have take some of the following actions to start redefining experiences for this new time.
Understand customer priorities and innovate. Customers are craving high-quality, good-value experiences that help them derive meaning and connection from their day-to-day lives. Bigger screen is preferred especially when it comes to cinematic experience. There is no parallel to this. This love of the big screen inspired people to create home theatres, which earlier was thought to be a luxury.
With the evolution of infrastructure, ample content, technology which will not cost a limb and an Indian middle class which is now exposed to higher nuances of life, home theatres are finding place in the homes of evolved Indian consumers. They are now not restricted to 42-inches or 55-inches of TV set but want their experience to be as grand as possible.
Today the home-theatre system is not only sophisticated, but imparts an experience that will enhance your viewing experience. 4K content fosters more clarity, giving creators an upper hand in creating content that was more nuanced and 4K display devices, like projector and TVs, give the content a platform to be enjoyed it in its entirety.
Watching a series/latest movie that marries technology with an insightful and dramatic plot, requires an enriched viewing experience. With the emergence of 4K we didn't only witness the birth of YouTube but also saw the advent of OTT. Entertainment was not only worth the while, but with better content flooding the space it becomes that necessary to lean on to better technological support rather than losing something priceless
With technological advancements watching content on a 120-inch plus big screen is no longer restricted to cinema halls but has come in to the living room and bedrooms. Online gaming consumption will likely become even more popular with younger populations, while older people will likely favour traditional TV content delivered through a digital ecosystem. Younger population are hooked to eSports and console games like never before. In the scenario of curtailed outdoor activities they are creating social gatherings at their home and organising events like home parties or game nights.
Installing a home theatre system doesn't indicate the death of out-of-home cinematic experience, but it means bringing the cinematic experience home.
This article has been written by Vijay Sharma, Country Head India, Optoma Corporation.