Toshiba launches a new range of home appliances in India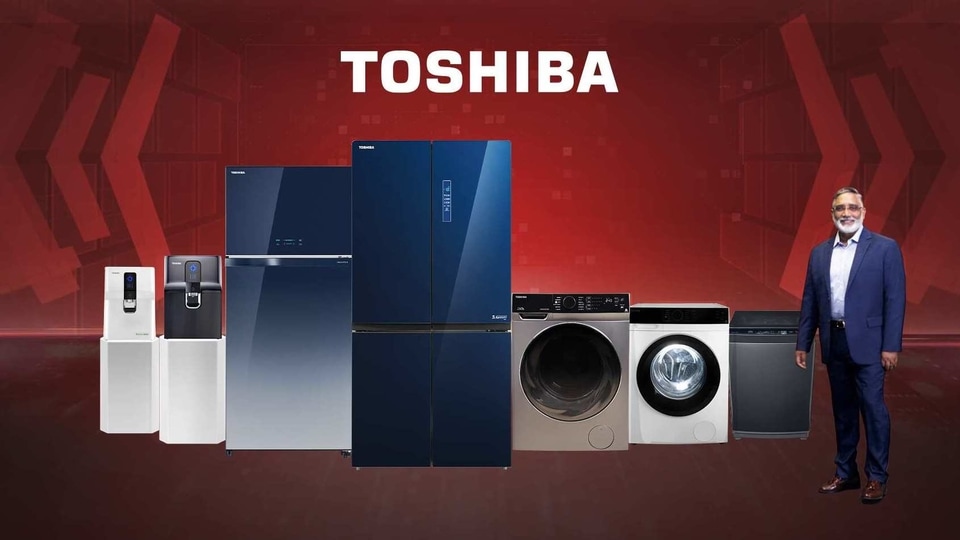 Toshiba's multi-door refrigerator with a capacity of 650L costs ₹149,990 in India.
Toshiba on Monday launched a new range of home appliances in India. The list includes refrigerators, washing Machines, washer dryers and water purifiers.
The first in the list is the Toshiba multi-door refrigerator GR-RF646WE-PGI. This fridge comes with four doors and sports a capacity of 650L. It comes with a Convert Zone feature that enables the users to transform one of the 91 Litre bottom-mounted freezer units into a mini fridge. It also comes with Smart Digital Touch control that enables users to maintain different controls in different compartments. Priced at ₹149,990, the newly launched refrigerator is available in Blue Glass finish.
For those who are looking for a fridge with lesser capacity, the company has launched a 2-door refrigerator GR-AG66INA. This comes Auto Ice Maker function that gives users ice cubes at once without any hassles. This series consists of a total of six models with capacity ranging between 252L that costs ₹27,000 and 661L that costs ₹85,000. It also comes with a 10-year compressor warranty.
In addition to refrigerators, Toshiba has also launched four top-loading and six front-loading washing machines weighing between 7Kg and 9Kg and ranging between ₹21,000 and ₹80,000.
Toshiba has also launched an 11Kg front-load washer-dryer that houses the company's Real Inverter motor and is powered by the company's greatwaves and cyclone mix technologies that provide an improved washing performance. It is priced at ₹79,990 in India.
Lastly, the company launched four new water purifiers that are available in the price range of ₹14,990 and ₹27,990. The model wherein TDS is upto 250 PPM costs ₹14,990, while Green RO series, which is suited for low TDS input water costs ₹23,990.
While the variant with Black Mirror Finish RO+UV and a stainless steel tank costs ₹27,990, the white color RO+UV variant costs ₹24,990 in India.